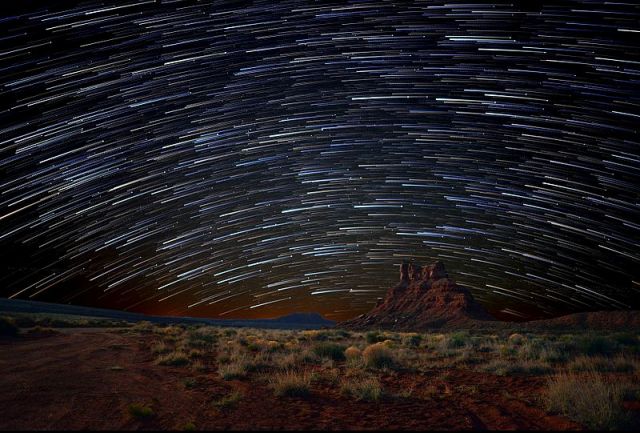 Editor's note: Dream Biography is a non-profit project supported by the Futurity Foundation, which was established by Dr. Matthew King in 2007. Elephant Journal is proud to publish mindful articles supporting non-profit organizations that offer a benefit to our readers. 
~
It's that time of year to set our intentions, let go of the old, make room for the new, and, of course, make New Year's resolutions.
This year, I'd like to encourage readers to do something different, life changing.
Write a secret dream biography.
Why? As a cancer patient, I nearly died after being diagnosed with Stage IVb of a rare blood cancer a few years ago. Although I'm in remission, it took a visit from death to save my life, and it gave me a new mission. I'd love it if everyone was clear about what they want in their life. I'd love it even more if they made it happen. Writing a secret dream biography is an easy way to begin.
To make things easy, I'll explain how we can write our secret dream biographies and why we should do it. I'll even share evidence from research that makes clear the reasons we should write it. If anyone is feeling a little intimidated by the prospect, here's some reassurance to get us started.
The best part of writing a dream biography is that anyone can write one. We do not need to be good writers, possess a college degree, or be white collar professionals to write one. And, we definitely don't need to be on our deathbeds.
All we need to start writing our secret dream biography is a willingness to imagine our future, possess a desire to create the life we have not yet lived, and have the tenacity to write the most ideal version for our life as if it has already occurred.
When writing a dream biography, we don't need to give a sh*t about what our parents, teachers, spouse, children, elders, or anyone else in the world wants us to do in our lifetime. We're free—free to imagine the secret life we've always wanted to live so that one day, it's no longer a secret, but our reality.
If you're feeling eager and have an interest in writing your secret dream biography now, you can get started by going to this website, DreamBiography. The website is a non-profit 501c3 art and social science project. Dream Biography's mission is to inspire, and to be inspired, by providing people with the space to write, and to share their secret dream biographies.
The most interesting part of the beta site, launched at the end of 2017, is that users can also read the secret dream biographies of other people who have written one and shared it publicly, but anonymously. Users can also write a secret dream biography and keep it private if they're not ready to share it. I encourage you to share your secret dream biography publicly because there is extraordinary power in doing so. And, there's research to back it up. I'll explain shortly.
If you're ready to get started, go to DreamBiography, then sit back, relax, and realize that you are the artist of your own life. You can create any life you can imagine. Here are the instructions that you will read once on the site:
"Begin by imagining that you are 100 years old looking back on your life. What happened between this moment and the age of 100? You can write up to 750 words. This assignment intentionally has no further instructions."
Writing a secret dream biography is powerful, I can assure you. It's even more powerful when you share it publicly, even when it's anonymous.
I wrote my first dream biography 18 years ago while completing my Master's degree at Trinity College in Dublin, Ireland. I wrote my second one when I started working toward my Ph.D. at the University of Cambridge in England in 2004. Nearly 70 percent of what I imagined has now been realized. I can assure you that I didn't include nearly dying when I wrote my first two, so don't worry about getting it right. Fortunately, I'm still here and I'll be writing a new one this New Year's Eve, with each of you, hopefully.
"When you want something, all the universe conspires in helping you to achieve it." ~ Paulo Coelho, The Alchemist
Dreams do come true when we make our intentions known. This exercise is so powerful that I have required students I've taught at various universities to write one before they come to the second class at the beginning of each semester.
I have also used this exercise with clients whom I advise and mentor, requiring them to write one before we begin working together. I don't want clients to waste their money if their future doesn't even include what they're hiring me to advise them to do; that's mentoring. Regardless of where I have taught, or the quality of the students or clients, this exercise has always been beneficial for anyone who takes the time to do it. Now, let's get to the essential elements of a dream biography.
What is a dream biography?
A biography is an account of a person's life story, a memoir for example. As with any story, a biography includes specific acts and scenes that are more memorable than others. Biographies don't include the trivial moments of each day, week, month, or year. A good biography includes the highlights of the most salient moments in a person's life, along with intimate details of their personal experiences with other people, or in relation to specific events.
A dream biography is different from a biography, and is extraordinarily empowering. It is different from a biography in that we have not yet fully lived our life. It is a "dream" because we must imagine the life we would like to live before we live it.
If you're currently 20 years old, or 80 years old, imagine what you'd like to see happen between now and the age of 100. A dream biography does not focus on the past; the past is irrelevant. The past no longer exists. A dream biography is about now, and about the future, your future.
Why should we write a secret dream biography?
When we write our intentions, it triggers the part of the brain that relates to ownership. In psychology, the idea of ownership is called the endowment effect. When we clearly envision our life before it has even been lived, we are taking ownership of our future. What we envision for our life actually begins to be integrated as a part of our identity; who we believe we are as a person.
When we write and share our dream biography with others, the endowment effect is even stronger. The life we've imagined becomes more real because we have a psychological preference to be accountable to who we believe we are in life.
The endowment effect is so powerful that it can even lead us to maintain a mask or a facade, leading us to psychologically cling to a decision we've made in order to uphold appearances, usually because we fear failing ourselves, or others in our lives. Most of us have no desire to be fake, or to uphold facades that mask who we really are, even when we do so. That's how powerful the endowment effect is in our lives.
The endowment effect is also one of the reasons we minimize the risks that we take in life; we don't want to fail ourselves once we've taken ownership of the choices we've already made. It also keeps us from quitting long after we should have quit. Dr. Adam Grant, a social scientist at Princeton University, discovered that successful people quit more often and try new things more quickly. He wrote about it in his book, Originals: How Non-Conformists Move the World. In sum, quitters do win, and they win more often than those who are afraid to quit, or too fearful to try something new after they quit something.
Writing a secret dream biography is one way to use the endowment effect in a positive way. A secret dream biography allows us to state our intentions for our life so that we take ownership of our life, but it doesn't put us on the hook with anyone in our life because it's written anonymously. No one needs to know our secret aspirations, except us. It's a beautiful psychological trick with positive benefits.
Taking ownership of our decisions, and the effects of the choices that we make, empowers us. It also makes it more likely that we'll stay aligned with the truth we've envisioned for ourselves. And, when we publicly share our intentions, even if anonymously, it makes it even more real to ourselves, and to the universe. There's a bonus too: writing and stating our intentions for our lives makes it easier for us to set clear goals, particularly when our goals are aligned with what we've envisioned for our life.
This is useful to know if we're making New Year's resolutions too—these are goals, as well. And, if we want to enhance the likelihood of succeeding, writing our secret dream biography will increase our chances of following through with our resolutions. Research shows that setting goals in alignment with our intentions, the life we envision, leads us to "demonstrate greater persistence, creativity, and risk taking" as we work toward living the life of our dreams.
So, go for it, write now! Share your dreams with the universe and encourage others to do the same. Be bold.
"Twenty years from now you will be more disappointed by the things you didn't do than by the ones you did do. So throw off the bowlines. Sail away from the safe harbor. Catch the trade winds in your sails. Explore. Dream. Discover." ~ Mark Twain
And, before I conclude, one cool thing about posting your secret dream biography on the DreamBiography website is that you'll receive what you wrote as a time capsule letter one year from the date of submission so that you can revisit what you've imagined for your life, and then reimagine it. Go for it, and be original.
The more each of us gets in sync with our inner truth, the more likely we'll be able to realize our collective aspirations and the truth of who we are as people, as humans. Explore and dream, and dream big, so that you can discover the life that you truly want to live.
If you've been waiting for a sign from the universe to begin living the life of your dreams, here it is.
Happy New Year!
~
Author: Dr. Matthew Wilburn King
Image: Wikimedia Commons; Ludovic Fremondiere/Flickr 
Editor: Catherine Monkman
Copy Editor: Nicole Cameron
Social Editor: Nicole Cameron