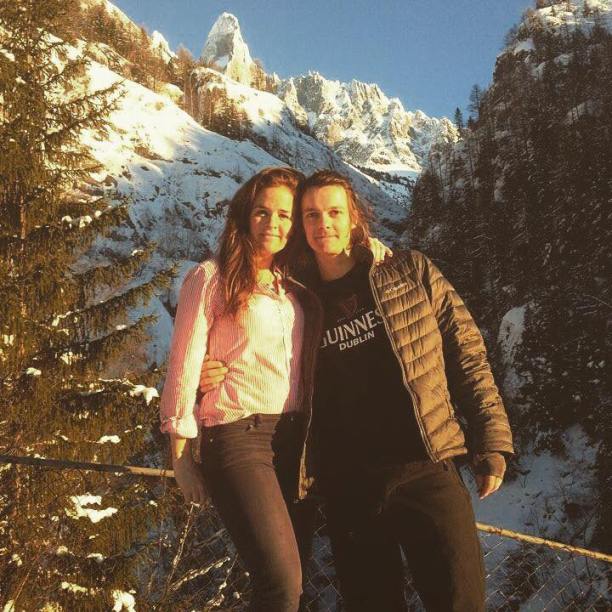 "People are put into our paths according to who we can learn the most from at any given time. Like a giant universal computer, higher forces know exactly what combination of energies, in exactly what context, would do the most to further us" ~ Marianne Williamson
~

I recently finished a powerful book I'd begun reading at the end of a four-year relationship.
Among other things, Marianne Williamson's bestseller, A Return To Love, shares potent insights into the three types of romantic love:
1. Love born of ego;
2. Love that helps you grow; and
3. Divine love.
She explained that while the third is the one that helps you reach your highest potential, the second, the transformational kind of love, can feel like the most powerful of all three.
You'll find the below pearls of wisdom helpful if:
a. You're newly single and wanting to expedite the healing process;
b. You've been unattached for a while and are feeling flat about the coming year; or
c. You're in a relationship you're not sure about and are struggling to get clarity.
Despite having spent 12 years in relationships, it's only now that I have clarity on love, its different forms, its wider purpose, and its power to shape huge learning and growth. For even heartbreak, the antithesis of love, guides you lovingly toward knowing yourself and being aware of your boundaries and needs, paving the way for the highest form of love—the one that lifts you and supports you above all others—divine love.
Yet despite that, the second kind of love—the transformational kind—has been my most significant experience of love yet, for that was the love that facilitated my waking up and helped me reconnect to myself, who I am, and what I want.
It was a love that took me to the foothills of Chamonix, Mont-Blanc, to a freer lifestyle without rules and expectations, a place of sublime natural beauty that inspired my soul and gave me space to breathe and explore worlds entirely different to fast-paced city living. It's amazing what we discover with the simple luxury of time: time to feel, time to connect, time to explore our passions—fully and guiltlessly. We find time to spend with free spirits from paths less trodden who have mastered the art of living in the moment—and in doing so, we discover one of the greatest secrets of happiness:
"Think less, feel more." ~ Dr Wayne Dyer
How apt that Mother Nature was the backdrop for a love that held me in its arms as I cried, revealing my unhealed places, and loved me anyway. The love that soothed wounds carried from the first kind of love I'd endured—the egotistical love—born of passion and lust but little care. This second kind of love was entirely different from the first kind. This love spoke directly, lovingly, and straight from the heart. It was a love that taught me that you can say anything, almost anything, if you say it with love.
It was a love that showed me how to be vulnerable again—what intimacy really is. A love that helped me grow into a fuller version of myself, that molded me whole, and in doing so, laid the foundation for the highest form of love: the one that supports you to fulfill your highest purpose on Earth, the third kind of love, divine love. It's poignant that we must sometimes lose the former to make way for the latter—like the shedding of a cocoon so we can fly high, where we ultimately belong.
Stepping into a relationship with a Mowgli lookalike I'd met on a ski trip just after I'd left my law career was the easiest decision I've ever made and the greatest risk I ever took to the outside world. How funny that something that can seem like a wrong turn to others, can feel so right to us—like we're exactly where we need to be.
I remember asking myself, as I sometimes do when making big decisions, what I'd do if I had a year left to live. I felt a strong knowing that I'd choose to spend it with Christophe. I had a strong sense he'd be good for me, would bring me balance, and would help me heal after two damaging relationships, which left me battered and bruised.
The love that may have looked defiant, reactive, and downright bizarre to others was a love that felt heaven-sent to me. It was a union that would leave more conventional bystanders confused, bemused, and a little concerned—until they felt my joy and saw a spirit set free.
This kind of transformative love is captured beautifully by Elizabeth Gilbert, the bestselling author of Eat, Pray, Love:
"People think a soul mate is your perfect fit, and that's what everyone wants. But a true soul mate is a mirror, the person who shows you everything that is holding you back, the person who brings you to your own attention so you can change your life."
And while the slightly scruffy, long-haired French boy who booked my ski rental was anything but my mirror at face value, he was the soul mate who brought me to my own attention and helped me find my feet again; he was as emotionally sophisticated as he was ruggedly wild.
I remember the overwhelming peace I felt in his presence, with his serenity in nature and his appreciation of the simple things—his ease.
The way he lived his life in accordance with his values gave rise to an authenticity that was striking. It was invigorating like a cold wind, and it woke me up; refreshing and refined in its simplicity, it was of singular note. He knew exactly who he was and what he wanted. He was his own man, totally unconcerned by societal expectations.
He was free, at one with nature—like a wild bird that carries you home.
Apt that I met him then, just as I was moving out of the thought-led, high-pressure legal sphere into the more heart-centred world of coaching which hinges on helping people live more authentic lives aligned with who they really are.
The law of attraction right there.
The alpha-female-that-could-have-been found herself a little girl once more, craving the simplicity and freedom of the wilderness, the never-ending forests, and a Heathcliff to balm her bruised soul. And she got just what she was seeking, without even realising it:
A wild-hearted boy who would guide her back to herself.
The Mowgli her parents were worried about her moving to the mountains with.
The boy people flippantly said "would be fun for a while."
The boy she felt an immediate sense of peace with.
The boy so at ease with his own emotions that he barely flinched as she sobbed on him on the third date (think streams of snot pouring down her face).
I remember feeling shocked that someone who barely knew me could love me unconditionally like that. Being loved when you feel broken is a powerful thing.
And while I patched myself up through hard work and determination, he facilitated huge change and growth.
I'm convinced he was picked out and dropped into my path quite specifically, at that very moment, to help me heal and to teach me how to be vulnerable again, to show me that deep love is unconditional, imperfect, challenging, and beautiful. That strong love remains through arguments, with highs that open hearts and lows that strengthen your faith in the kind of love that can last a lifetime. And, most importantly, that true love is a partnership that embraces vulnerabilities and loves you anyway: "Je t'aime quand-même." (I love you anyway.)
So these are a few things I've learned and would like to share with you. I hope they help you on your journey through dating, love, and the highs and lows in between:
1. Trust your gut—it rarely lies. Every person comes into your life for a reason, a season, or a lifetime. Christophe came into my life to help me reconnect with myself and learn how to be vulnerable again. No matter others' concerns at the start, I had a deep knowing that he was what I needed. I feel real gratitude that our paths crossed despite their divergence in the end, and blessed that I trusted my instinct and followed him to the mountains.
2. Think less, feel more. Be mindful of your emotional needs and connect with yourself by journaling at important life moments. I rarely journaled back then, but such was the overwhelming sense of peace I felt when I met him, that I did a little writing. What came through was an ethereal feeling that he would be a powerful source of healing and growth and that whatever happened, it would be a positive experience. I also noted down worries that might separate us and those also bore true. This was useful to reflect on when we parted and reminded me of the power of instinct from the earliest moments.
3.The journey is more important than the destination. A relationship ending does not demean what it was or how it has shaped you. Despite my greatest love story ending, I feel gratitude for it having come into my life because it took me to places I may otherwise never have gone and guided me down paths I might have never discovered: visiting the Alps, speaking fluent French, earning a coaching qualification, setting up my blog, and taking my business to the next level.
Ultimately, though, those four years taught me so much about myself and love, partnership, authenticity, and respect. They taught me about the peace you feel when you're with the right person at the right time, the importance of internal balance and self-love, and how to find balance within romantic partnerships. Your perfect partner may not be just like you or look anything like you to the outside world, but they may have everything you don't have and vice versa—the yin to your yang.
So be led by your inner voice—not the judgment of others—and remember what Marianne Williamson says:
"Relationships are assignments. They are part of a vast plan for our enlightenment by which each soul is led to greater awareness and expanded love. They bring together people who have the maximal opportunity for mutual growth. People are put into our paths according to who we can learn the most from at any given time. Like a giant universal computer, higher forces know exactly what combination of energies, in exactly what context, would do the most to further us. No meetings are accidental. Those who are to meet, will meet, because together they have the potential for a holy relationship."
4. Communication is key. There's no side-stepping communication and vulnerability if you want a healthy relationship. If you're not okay with something deep down, it will come out in the end, usually far more dramatically if you repress it. It's far better to say how you feel in a loving way, almost as soon as you feel it, and open the channels of honest communication early on: "I really love you but when you do this I feel…" Or, "Please could you…" If someone flees when they see the truth of who you are, it's better to know sooner rather than later.
5. Have faith. That great love may have been your best yet. And you know what? You may never have another quite like it—quite as free spirited, quite as unlikely, or quite as dissonant, refreshing, or beautiful. You might miss that person beyond belief at times, but stay true to what you trust deep down. They helped you grow into the fullest version of yourself, paving the way for the love that will raise you even higher, that will see you for everything that you are and everything that you hope to be.
Because that's what divine love is—the highest form of love that transcends all others and raises you up to be your fiery, beautiful, flawed, fullest self:
"The love that asks no question, the love that stands the test,
That lays upon the altar the dearest and the best;
The love that never falters, the love that pays the price,
The love that makes undaunted the final sacrifice."
~ Sir Cecil Spring Rice
~
Relephant:
~
Author: Melanie Pritchard 
Image: Author's Own
Editor: Catherine Monkman
Copy Editor: Nicole Cameron
Social Editor: Nicole Cameron