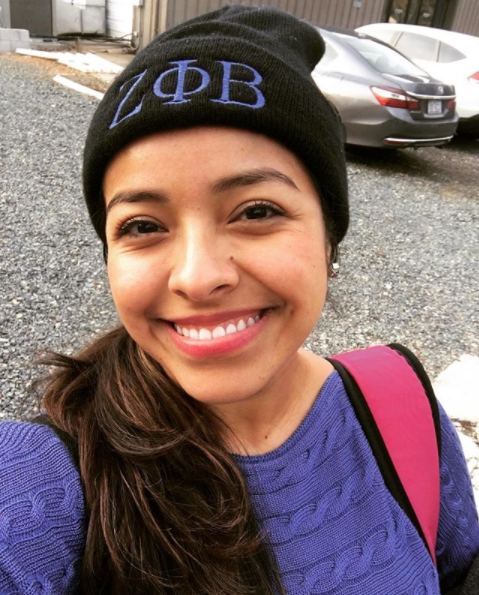 A year ago this week, I began to spot and feel slight lower back pain during a staff luncheon at work.
It was Valentine's Day and two days before I was scheduled to hear my little one's heartbeat. I called my doctor right away and saw her the next day.
Maybe you read the article I published six months after my miscarriage.
I found myself stuck in a cycle of sadness for the greater part of last year. Of course, I pretended everything was fine—and sometimes it was. But in between my hurried life and jam-packed schedule, I was dealing with a mix of emotions that surfaced with the first day of my period. I couldn't help but feel disappointed.
About a week later, I mustered up the hope and energy to try to get pregnant again. At about week three, I wondered if we had conceived. Sure enough, my period arrived on week four as expected, and each and every month after—along with some sense of defeat.
This was my 28-day cycle. I was disheartened and my emotions became predictable.
The time between periods was not a good place to be, especially not when all I seemed to be doing was waiting.
This isn't a sad story though—I am writing this to tell you that one year later, I am okay.
I don't want to give a false sense of hope to those who are still in the waiting cycle after loss. But because I shared my initial sadness with you all, I also feel the need to share that life got better too.
Just like other "Almost Mommies" out there, we want everyone to know that we are okay.
When I shared my grief last year, I did it to be of benefit to those who had experienced a miscarriage. Choosing to be vulnerable about such a private thing is terrifying, but the community around pregnancy loss was helpful and I felt I needed to raise my hand to say this happened to me too. I knew I wasn't alone in this feeling—and no one should ever feel like they are.
But I didn't think of the other consequence that would come from being public about my loss.
I didn't expect the pregnant women in my life to feel sorry for me in a way that made them not want to share their own pregnancy experiences with me. When I shared my loss, I surely didn't want my girlfriends to keep their pregnancies from me. I didn't want them to feel they had to hide it for as long as they could. It didn't make me feel good when they said they worried about parading their baby bumps around me. I didn't want my friend to tell me I was excused from attending her baby shower.
I want to go to your shower. I want to see you wear that bump proudly. Call me first to tell me that you're finally pregnant after your journey of trying. Tell me you're thinking about trying to start a family. I want to know!
Don't leave me out. Don't leave us out.
Our worried friends and families all have good intentions. They want to shield us from feeling sad or hurt. I know my experience, and that of so many other women, scares them. I know they feel like they went through this loss with us.
Every woman who has miscarried goes through her own grieving process, but then life moves forward. The last thing we want is to feel isolated. Believe me, we will shy away from what we aren't ready to handle all on our own.
There's no way to predict how to best navigate this. Everyone is different. But creating distance or not sharing your happiness with us doesn't help.
I'm okay. We are okay. And even when I was pretending to be okay, this didn't stop me from wanting to participate in one of the happiest moments of my pregnant friends' lives.
It only makes me sad to know that my miscarriage is holding a loved one back from sharing their happiness with me. So don't keep your pregnant bliss from us. Don't walk on egg shells. Tell us without hesitation. Maybe don't brag about how easily and accidentally you got pregnant, but other than that just be you. Be the person we know you to be.
Tell us with the same love and joy and authenticity you would any other friend. Don't be ashamed. Don't feel differently for us. And know that we can talk about other things besides our pregnancy journeys.
Let us choose whether or not to attend your shower. Allow us to share in the joy of your pregnancy announcement. We promise we're capable of being real with you. We promise we can be happy for you. And if we find out while in the waiting period of our life, it's still okay.
Every child born into this world is delivered here for a purpose. I know this with every single cell of my being. If motherhood is meant for me, then it will come. If not, I'll be okay. We will all be okay.
Share your joy with us. Trust us and love us—that's all we ask.
~
~
Author: Rosy Crumpton
Image: Author's own
Editor: Nicole Cameron
Copy Editor: Catherine Monkman