I run naked and write poetry on my pocket-sized breasts, chasing big blue butterflies.
My father wants me to learn the poems of my forefathers by heart; my mother loves the color blue. But naked and vulnerable, I'm not entangled in anyone, anymore—my way, my own way.
I'm taking away the power from you and giving it back to myself, each one of you who sexualizes, monopolizes, dishonors, confines, and shames my body to behoove your chauvinistic notions and male ego.
Ten months ago, I began a tradition of capturing all the little and big things about my body, things that made me insecure and disengaged from myself.
Together, my camera and I started with my toes slowly spinning all the way to my head, in the bathtub, between wrinkled sheets, legs stretched, arms crossed—challenging one another. Detached, we progressed and clicked, day in day out, until there was not an inch left of my shape or skin to be shamed. Not an inch that could excite the young boys, not an inch too loud or "disrespectful to the elders," not an inch that could make my sisters or girlfriends feel less beautiful, not an inch that could invite lewd comments or tease me when I walked down the street.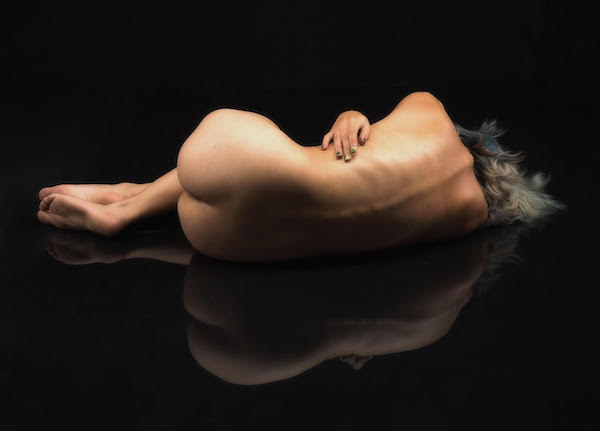 It was not a minuscule, overnight, easy process. It was something that was to shake and traumatize the value system embedded in me one day at a time by the stories of women around me:
"Shhh! Don't go roaming around the town with that laugh of yours, you have to learn to behave, not too loud."
"Sit properly, girls shouldn't sit that way!"
"You can't wear that! Go and put some clothes on, the more you show, the more you excite them."
"Don't go out alone, take your brother along."
"You're so fair and beautiful, your parents are lucky; you'll get so many marriage offers…"
From the day my family and relatives had the first glimpse of my body—my bare, soft, newborn body—to the day I posted the first photographic series of my naked self—bare, mellow, and womanly—all over social media, they were intimidated by my laugh that chimed all across the neighborhood, their eyebrows raised. Grandma would curse when the chai didn't taste just right or I left the dishes unclean. The young blokes would whistle as I stretched my legs and swung my arms in the air.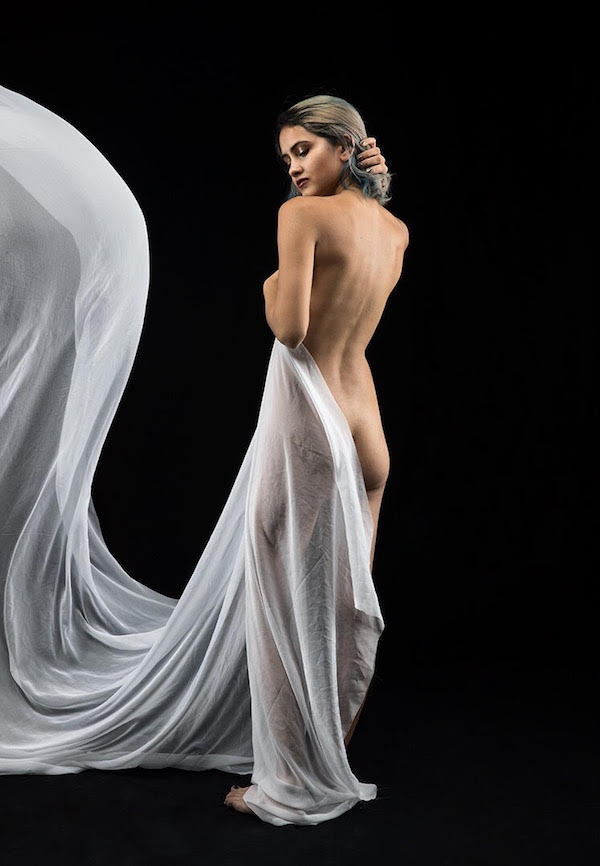 Free cooking and how-to-be-a-good-wife lessons my birthright, the product of the privilege of being born fair-skinned unlike the other girls around me.
Oceans between me and my mother, she called me right after she saw them and asked me to take them down. My brother-in-law called my banter "victimhood," and the other men said they were proud of my boldness, but more curious as to who the photographer was and if he was male.
I wasn't surprised, and not the slightest bit disappointed. My mother was deafened by the voices roaring around her, so she couldn't see, or understand. I stopped tuning into them long ago. Instead, I showered the world with pictures and stories of my sexuality and womanhood one day at a time, until everyone near and dear had learned the shape of my breasts and the stretch marks that had been hiding.
I'm not a big proponent of the vocality the West enjoys, nor a follower of the passivity the East propagates. I just want my girlfriends and boyfriends and sisters and brothers all across the world, to be with me in this, exchanging their most personal stories and shedding insecurities like dead skin. Like my mother, many women submit to the voices that abuse them, to the false ideas of divinity and femininity embedded and passed from one daughter to another.
Like how I've been taught to cry and dramatize, and not to cry and confront.
Like how I am forced to hide my womanhood underneath satin and silk.
Like how the nightlife is snatched away from me despite my irreplaceable craving for the darkness.
Like how I believed the kitchen was my home—my sole purpose to serve and please the world—instead of demanding and loving and fighting and questioning.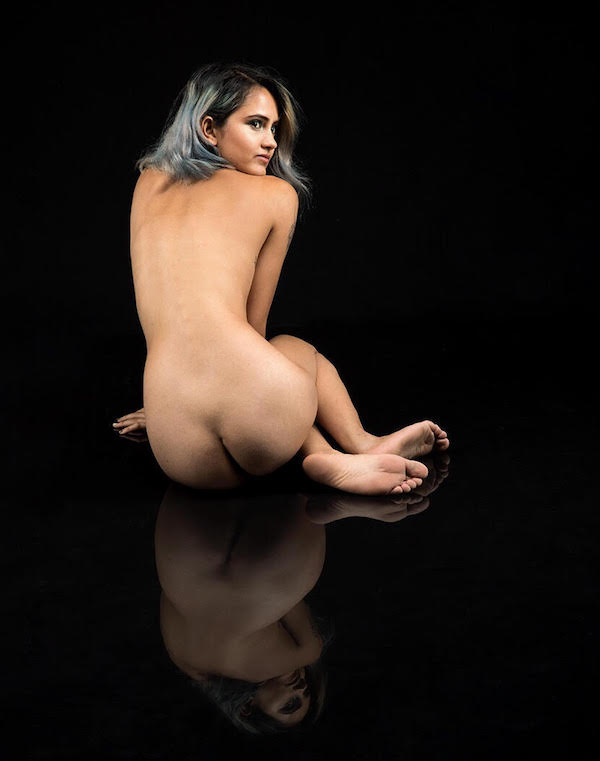 Slowly and steadily, each one has to learn how to ignore the voices of these men and how to completely erase these poems they engrave each time a baby girl is born.
We all need to write our own poetry on our breasts and chase the big blue butterfly.
Author: Madhvi Singh Thakur
Images: Pete Mathiesen
Editor: Callie Rushton
~
Copy Editor: Sara Kärpänen