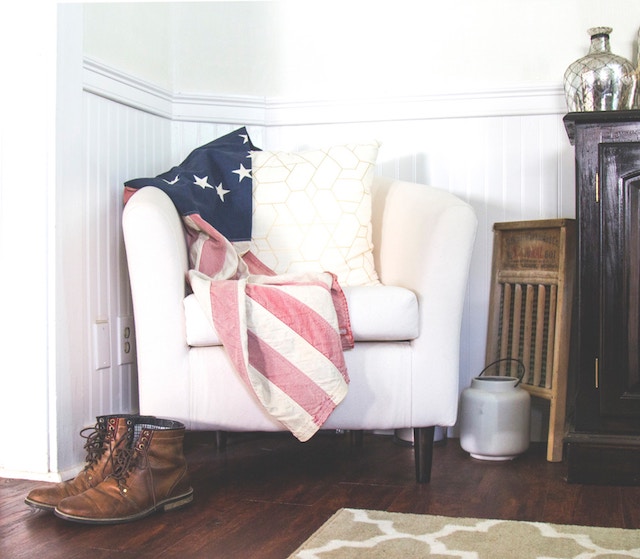 On January 9th, President Trump signed an executive order directing the United States government to explore new, more effective prevention measures to reduce the alarming number of veteran suicides—now 20 per day, which is more than 7,000 per year.
Is meditation such a measure?
One Vietnam veteran, Jack, (name changed to protect the subject) explained that:
"The Marine Corps trained us for combat. After six months of training, I was on my way to Vietnam. However, we received no training on how to reintegrate into daily life once we returned home.
After arriving in Vietnam, I was standing in the Khe Sanh line when a Sergeant yelled at me to move to the Chu Lai line. My orders were changed because a 'new' Marine was needed in Chu Lai.
The emaciated, experienced Marines said, 'Oh my God, you have to get your orders changed back to Khe Sanh because if you go to Chu Lai you'll be dead within a week.'
I went back to the Sergeant asking him to process me for Khe Sanh. He said I would live a few weeks longer in Chu Lai than Khe Sahn.
I had a one-truck convoy, with me in charge, a radio operator, and driver. On the 40 miles of highway that were unpaved, we would use metal detectors to search for mines. It would take us 8-9 hours or more to go 60 miles.
These weekly trips to DaNang put us at high-risk. We were attacked several times. I made a bad decision, not listening to a Korean Marine Lieutenant. A mortar round blew out the front tires and the driver, who was a great guy, was shot in the face. We tried to get medivac support but had no radio contact. He died within an hour. I felt responsible for his death.
After leaving Vietnam, we spent 10 days in Okinawa, Japan in debriefing status. It was difficult to sleep because so many Marines were screaming from their nightmares.
I left for Vietnam at 18 weighing 248 pounds, solid muscle and was discharged the day before my 20th birthday weighing 185 pounds with pepper gray hair, unable to focus, waking up almost every night with intense nightmares. I would sleep all day and scream all night.
Some months passed, and my daily life continued to get worse. I almost killed four guys, and I was drinking alcohol almost every night so I could sleep. I knew I could not live my life that way anymore."
The research suggests that meditation has big potential to help.
One major factor behind veteran suicides is Post-Traumatic Stress Disorder (PTSD), a psychological consequence of chronic stress from overwhelming, traumatic events, such as are encountered in combat.
Standard treatments currently used by the military are psychotherapy and psychopharmaceuticals. But, as a 2015 JAMA study reported, the most recommended psychotherapy strategies (cognitive processing therapy and prolonged exposure therapy for PTSD) are bringing only 33 percent of veterans out of a PTSD downward spiral. Moreover, these treatments are expensive and are said to leave a PTSD patient vulnerable to re-exposure to traumatic memories or to images similar to past traumatic events.
Psychopharmacology is reportedly less effective than psychotherapy and often produces negative side effects.
Clearly, something more effective is needed.
There are a wide range of promising, non-standard strategies to reduce PTSD. EMDR (eye movement desensitization and reprocessing), animal assisted therapies, diet, exercise, and meditation are some of the options.
According to a new study reported in the journal Military Medicine (in press), Transcendental Meditation (TM) stands out as one such practical, effective option. In the study, 80 percent of veterans (46 participants) with PTSD improved to the point that they no longer had PTSD within 30 days of starting daily practice of TM. After 90 days, the number increased to 87 percent. The diagnosis of PTSD no longer applied!
Transcendental Meditation is an established and popular form of meditation that has been taught to millions of people around the world for almost 60 years. It is a simple, natural, effortless, standardized procedure practiced for 20 minutes twice daily while sitting comfortably with eyes closed. TM settles the mind down to more peaceful levels, and the brain, as numerous research papers have shown, begins to function in a more relaxed, orderly, and coherent way. The body gains a deep level of rest, allowing the release of accumulated stress, strain, and fatigue.
This array of effects has a major healing impact on individuals with PTSD. The results in this and previous studies indicate that TM has the potential to reduce PTSD symptoms in a significant percentage of affected individuals.
Jack, our Marine veteran, said:
"I finally learned the TM technique. With the first meditation, there was a gentle silence that filled my body. I opened my eyes and asked my teacher, 'What are the requirements to teach this technique?…I want to learn to teach this and make this my life.'
The nightmares gradually faded over 3-4 months; I stopped drinking and smoking. I started doing the Marine Physical Fitness protocol again and living a much healthier life. That was 44 years ago, and I seldom miss a meditation."
Previous studies on varied demographic groups show similar benefits for PTSD. Here are three of them:
1. Female prison inmates with PTSD fell below the non-symptomatic level within four months of learning TM.
~
2.  More than 90 percent of Congolese war refugees with high levels of PTSD became non-symptomatic within 30 days of practicing TM.
~
3. Vietnam War veterans showed significant reductions in PTSD within three months of learning TM, whereas there was no significant improvement with psychotherapy.
It's a fact that not just military veterans suffer with PTSD. PTSD can affect terror victims, refugees, prisoners, people living in violent communities, victims of natural disasters or sexual abuse, and even individuals involved in automobile accidents. Symptoms include traumatic recollections of past events (flashbacks) that can even be rekindled by current events, anger, violence, or risky behavior, inability to settle down, concentrate, or sleep.
Individuals with PTSD may avoid relationships and feel distant from families and friends. Their condition may be long-lasting, compounded by alcohol or drug abuse to hide from the mental pain and turbulence. Many become homeless.
Veterans no longer in battle are still falling, killed by an insidious enemy—their own traumatic memories. President Trump's executive order says it is time to bring in treatment reinforcements because the traditional methods aren't working well.
That's the least we can do for our veterans.
~
Bonus: 5 Mindful Things to Do Each Morning.
~
~
~
Authors: David Shapiro, Robert Herron, Adrianne Phillips
Image: Unsplash/Michael Browning
Editor: Travis May
Copy & Social Editor: Yoli Ramazzina