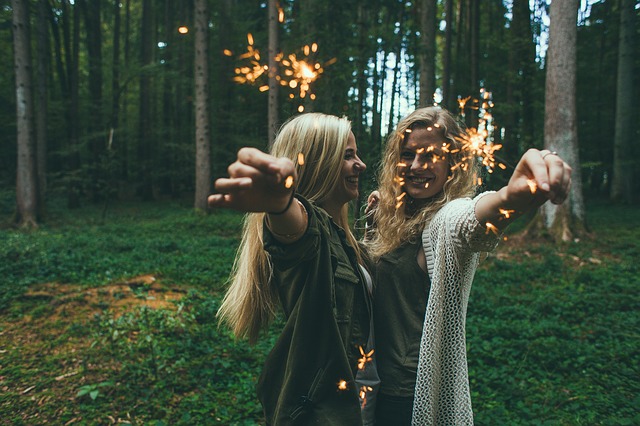 Fire and Flame.
A love.
Wild.
Untamed.
Ablaze.
One I never fully grasp for fear of being burned.
For fear of losing myself completely.
So instead,
I watch from the sidelines.
I dance around the flames, enveloped in the heat.
I allow the energy to permeate every inch of my being.
My soul drips with an insatiable longing for true warmth.
My mind was high on the belief that this was enough.
My heart knew
I will never be safe here.
Never be held.
Never home.
Sooner or later, I will fall victim to the flame.
It will burn out and find myself reduced to ash alongside it.
For I am merely a bystander to this beautiful, electric, roaring madness.
Its vibrant colors ribboned in lust, anger, jealousy, passion.
I am addicted.
Mesmerized by the sight.
Cradled in its deceptive warmth.
I am the fire and the fire in me.
And as I look down I see: my dress has caught flame.
And just like that,
I am gone. 
Bonus: The One Buddhist Red Flag to Look out For.
~ 
Author: Lyndsey Gootee
Image: Pixabay
Editor: Angel Lebailly
Copy & Social Editor: Sara Kärpänen