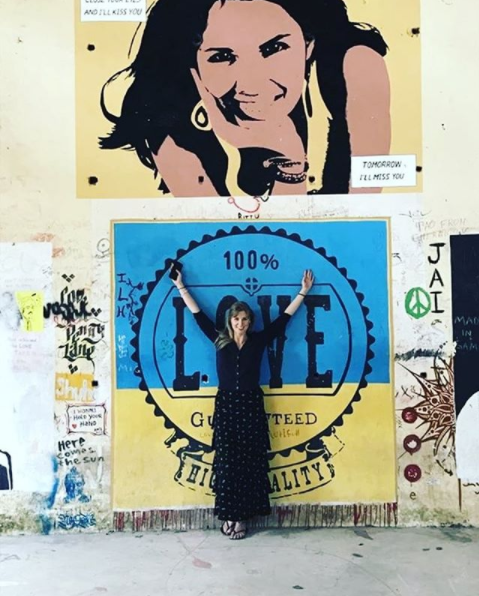 People often ask her what she's doing.
What are her plans? What are her goals?
She answers, simply, "I'm making."
What follows are blank stares, and the inevitable question of "making what?" is left to linger in the air.
Her reply is this:
I'm making mistakes and choices that are leading me to where I need to be.
I'm making messes and making no effort to clean them up until I have learnt from the glinting shards, dispersed all on the floor.
I'm making a living in a job that I don't wish to pursue, to make money to open up gateways that I need a paid ticket to get through.
I'm making notes on the conversations and stories that I have been told along the way.
I'm making commitments to myself to live only for myself, and only for those that intertwine beautifully, in all of my various branches.
I'm making room for self-growth and making an effort to follow notes of songs that sing to me.
I'm making after hours in bars an acceptable place for a woman to drown her sorrows—alone, if she wants to.
I'm making passionate moments, encounters, and meetings.
I'm making love to words and etching them down in a book of poetry that no one will read until I want them to.
I'm making coffee in the morning and making a choice to have a lonely glass of red at night to keep me company.
I'm making noise out loud that was once trapped and restricted in my mind for too long.
I'm making promises to my mother to be the strongest woman I can be, in a world that can shake the bones of you.
I'm making deals with my sister to never leave her behind.
I'm making my dad quiver with my choices in men.
I'm making prayers and offerings to the sky for guidance at times when I need a helping hand to take the pressure off.
I'm making this life a piece of art in the way that I move.
I'm making history for allowing the power within me to heal myself and others that I come in contact with.
I'm making a beautiful, chaotic life seem normal.
I'm making "crazy, wild, free, lost, and woman" words to be f*cking proud of.
I'm making the best of what I've got and I'm making no apologies for being committed to the making of me.
~
~
Author: Sophie O'Sullivan
Image: Author's own
Editor: Nicole Cameron
Copy Editor: Catherine Monkman