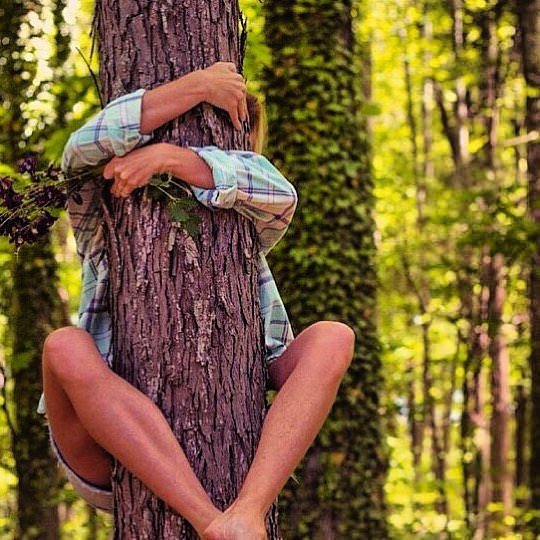 An earthly personal ad:
Beautiful planet seeks compatible humans for long-term, committed relationship.
Me:
4.5 billion years old (but I look younger).
Strikingly beautiful and very well endowed.
Highly evolved, intelligent, and accomplished.
Head of a large, extended family.
Very generous and giving, but don't want to be taken advantage of.
Seeking a committed but not exclusive relationship.
You:
Enjoy forests, mountains, oceans, and diverse plants and animals.
Willing to listen and learn (including from "other" life forms).
More interested in the common good than material wealth.
Ready for a long-term, committed partnership based on deep love and mutual respect.
Interested? Let's connect!
Here are four ways you can get personal with the earth—in a sunny meadow, a secluded forest, or wherever you are.
Connecting with our love and gratitude for Earth makes a difference, both for us and for the planet. It calms frazzled minds, lifts weary spirits, and reminds us that we are still part of a vast, beautiful web of life—and it motivates us to protect what we love.
If you can get out to a natural setting:
1. Treat yourself to a nature date with a favorite trail, park, or open space, on your own or with loved ones. Give yourself the gift of being fully present with that place, as you might with a cherished friend. Walk or sit quietly for a while, savoring the sights and sounds, and appreciating the wonders of the natural world. Treat the natural world less like wallpaper and more like an intriguing person that you want to know better.
2. Say "thank you" to some of the plants, animals, and other beings you encounter on your nature date or wherever you go, with words, loving attention, a gesture, or touch.
3. Write a thank you letter or a love letter to a special tree, creek, or nature spot, or even to Mother Earth. Write by hand. Let yourself feel your love and gratitude and pour your heart out. When you're done, you may want to read your letter out loud to the object of your affection or share it with a trusted friend.
4. Give back by picking up trash or volunteering for a clean-up or restoration project at a local park, beach, or open space.
If you can't get out into a natural setting, you can still get personal with the earth wherever you are by:
>> Saying thank you for some of the gifts you receive from the earth that day (food, water, air, plants, or birdsong).
>> Writing a thank you letter or love letter.
>> Reading love poems from the earth.
~
Author: Kai Siedenburg
Image: Libertarian Girl/Flickr
Editor: Catherine Monkman
Copy & Social Editor: Kenni Linden