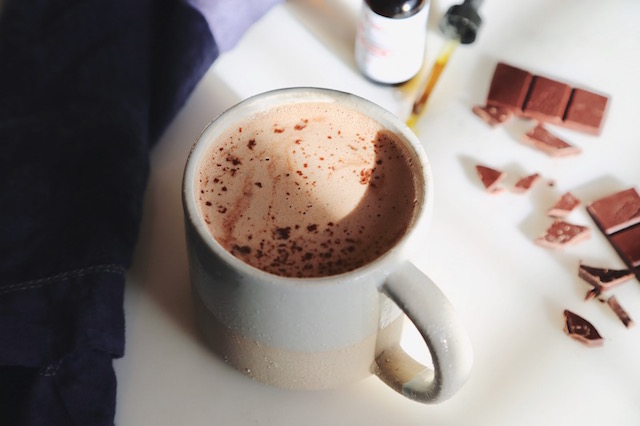 Editor's Note: This website is not designed to, and should not be construed to, provide medical advice, professional diagnosis, opinion or treatment to you or any other individual, and is not intended as a substitute for medical or professional care and treatment. Always consult a health professional about health care changes before trying out new home therapies or changing your diet.
~
If you follow any wellness related blogs or social media influencers, you've likely seen the term CBD pop up quite a bit over the last year.
It's really no surprise that those in the know have become a little obsessed with CBD—this hemp-derived cannabinoid possesses some pretty profound health benefits—and how it helps a handful of common health issues, like stress and inflammation, that many of us face on a day-to-day basis.
What Is CBD?
Hemp CBD is short for cannabidiol, just one of over 113 different cannabinoids now isolated from the hemp plant Cannabis Sativa. If when you think cannabinoid your mind immediately jumps to THC, you're not alone. After all, THC is the main cannabinoid found in marijuana, the one responsible for its high.
But don't get the two confused, CBD has a completely different effect on the human body, and if sourced from industrial hemp, is actually legal in all 50 states.
What does this mean?
Well for starters it definitely won't get you high. CBD's effects are more health-oriented and holistic. Studies have shown that CBD helps support the body's natural response to inflammation, and works with the nervous system (the endocannabinoid system more specifically) to positively impact mood and may help reduce feelings of tension, stress, and anxiety.
Like many other herbs and superfoods such as reishi mushroom, ginseng, and ashwagandha, CBD has been shown to possess adaptogenic properties, meaning it may help regulate and support all systems of the body—promoting more balance and resilience.
Who doesn't want a calmer, more balanced nervous system, a stronger immune system, and deeper sleep these days?
This recipe combines the powers of a cold-pressed, broad-spectrum hemp CBD, and several other plant-based adaptogens within one big mug of soul-nourishing hot chocolate. Completely free of both dairy and refined sugar, this recipe is made from a base of creamy raw almond milk and antioxidant-rich raw cacao. The perfect way to thaw out and feel downright blissful after a long, cold winter.
CBD-Infused Superfood Adaptogen Hot Chocolate
Serves 1
Ingredients
12 oz raw almond milk *recipe below
1 Tbs stone ground raw coconut butter
2 Tbs raw cacao powder
1-1.5 Tbs maple—sweeten to taste
1 dropperful broad spectrum hemp CBD
1/4 tsp maca powder (optional)
1/4 tsp ashwagahnda root powder (optional)
1/4 tsp vanilla extract
pinch of Himalayan pink crystal salt
Optional: add a few pinches of cayenne to turn up the heat
CBD Hot Chocolate Steps
1. Blend all ingredients except hemp CBD in a blender until smooth.
2. In a small saucepan, pour your hot chocolate mixture in and proceed to warm on medium-low heat to your desired temperature.
3. Add the dropperful of CBD and whisk to incorporate. The reasoning behind adding this last is that heat will degrade the nutritional benefits of this cold processed extract. If you only plan to warm your hot chocolate, you can simply blend the CBD extract in with your other ingredients prior to heating.
4. Drink right away for ultimate soul nourishment.
Raw Almond Milk
Ingredients
1 cups raw almonds, soaked
3.5 cups purified water
1 pinch Himalayan pink crystal salt
Almond Milk Steps
1. Soak almonds for a minimum of eight hours (you can simply soak them overnight).
2. Blend soaked almonds with 1 cup of water until a thick paste forms, then add in the additional 2.5 cups of water and a pinch of salt and blend again. This two-step process will help ensure all of the nuts blend down properly, especially if you aren't using a high-speed blender.
3. Strain milk through a nut milk bag, removing the milk from the fiber.
Store milk in a glass, airtight jar (we love quart-sized mason jars!). This milk is perishable, so be sure to consume within seven days.
~
Author: Anna Speaks
Image: Author's own
Editor: Kenni Linden
Copy Editor: Yoli Ramazzina