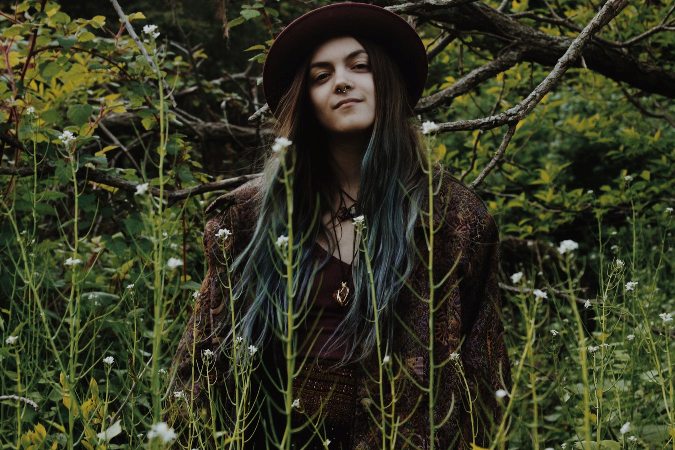 We all have a place in our hearts for new age spirituality, let's not lie.
Look—the crystals are kind of cool. Mercury always seems to be in retrograde. My horoscope is always pinpoint accurate. I can astral project my way to Pluto anytime I want. My vision board will iron out the details of my future. If I'm having problems in my love life, I can always get a Tarot reading and find out my spirit animal to show me the way. If all else fails, I can just talk about energy with an affected tone of voice. Spirituality is easy!
No, I'm kidding. I don't mean to clown about any of this stuff, really.
I appreciate that so many of us are trying to find ways to connect with something greater than ourselves, no matter how ridiculous it might look on the surface (and oftentimes, it looks pretty f*cking ridiculous). I think all of this stuff would be pretty harmless in itself, but the problem that I find with the new age-y jargon is that it can actually take away from our spiritual practice by giving us a false sense of superiority.
This is what is known as spiritual materialism, or the "spiritual ego"—the "holier than thou" type as proclaimed by Alan Watts. If we're too spiritual for school, so to speak, it becomes really hard to get in touch with ourselves and be honest about where we are in our journey.
For me, spirituality is a really simple thing, and that's exactly how I like it. My practice consists of self-inquiry and meditation. That's it. I don't feel the need to delve into astrology or to find a guru—but hey, that's just me. With that being said, I do think it can be fun and interesting to play with some of the more ooey-gooey-earthy-crunchy spiritual stuff—as long as we stay grounded in our truth.
How do we stay grounded in our truth, in the face of this tidal wave of new age spirituality? The answer is simple: stay with the body. The answers are in the body, not the mind. Or, in the words of vlogger Elliott Hulse: "The body is the mind." When we tune into the body, feeling our aliveness, the mind seems to become lucid and still. I feel open and awake, like I just took an ice bath and all of my cells and nerves are stimulated.
Sure, we are all ooey-gooey spiritual bums just waiting to melt into the present moment, and that's all well and good. But we need to be careful not to get caught in the trap of what I call "conceptual spirituality," which is being married to the idea of how spiritual we are. Instead of thinking about melting into the present moment, let's just f*cking do it by starting a meditation practice and sticking with it. Let's go deep without being distracted by the vast array of spiritual shortcuts that some self-proclaimed "master" will try to sell us. Just tap into the inner resource that we all are born with and keep tapping into it no matter what life throws at us.
I meditate into my body, write out my thoughts, and read. That's my practice. What's yours?
To be honest, I think a lot of the fake spiritual bullsh*t that we are seeing is actually a good sign. It means that people are desperate for meaning and change, and if we can all do our part to put this collective energy in the right direction, maybe that meaning and change will be found. Who knows, eh? Paradigms are shifting. Tides are changing. Movements are happening. Of course, the ego is going to attach itself to whatever is arising in our culture—that doesn't mean it's all nonsense.
Stick to a foundational spiritual practice that connects us with the body, without being lost in the sea of new age funny business. Once we are grounded in the present moment, we won't buy into what's trying to take us away from the here and now. Find what works, and discard what doesn't. Bruce Lee, baby.
Let's make it happen, soul fam.
~
Author: Samuel Kronen
Image: Timothy Paul Smith/Unsplash 
Editor: Catherine Monkman
Copy & Social Editor: Sara Kärpänen