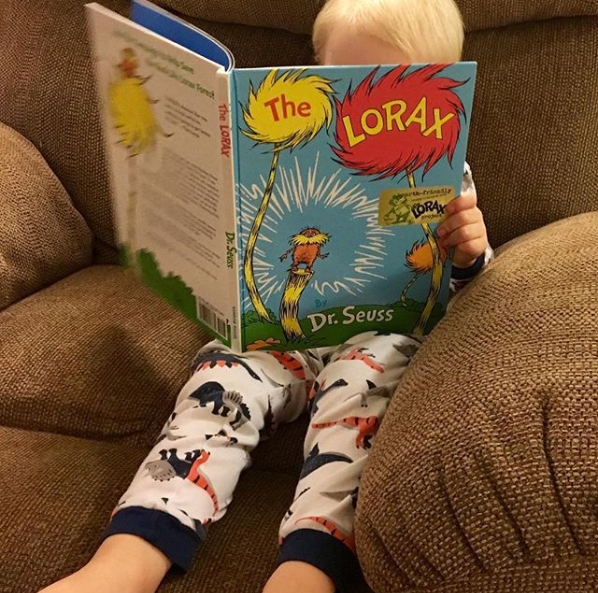 First off, I don't blame you.
At three and four years old, I know that you were just perpetuating the pain that your parents passed on to you. In fact, you told my son so. When he said you weren't being kind, that you weren't acting with love like we taught him, you told him you were just doing what your mommy and daddy do to each other.
So even though you spit in his two-and-a-half-year-old face, even though you hit him as he tried to crawl away, even though you pushed his face into the water, I don't blame you. What's more, I will pray for both of you—and so will my son.
Even though, as a result of this, he tells me, "I want to be mean Mommy," and is terrified of the playground, I know it is up to me to teach him that kindness is still the way. That love is still the way. Because you did not learn this from your parents, we will pray for you. And we will pray for them.
Because we know, like we never have before, what happens when pain is perpetuated.
We know that, like a virus, it spreads from one person to the next, infecting their hearts and minds. We know that pain does not discriminate. We know that it spreads across socioeconomic levels, races, ethnicities, religious beliefs, and creeds.
We know that you are living testaments to this. We know that your innocence was taken from you far too young. And even though your inherited pain has now impacted my son, we know that the only way to move forward is through forgiveness. Through kindness. Through love.
We know that you were just doing what humans do: pushing your pain onto others. We know that this is why the suicide rate among children under 14 is rising. We know this is why harassment and bullying have been linked to almost 75 percent of school shooting incidents. We know this is why the greatest threat facing our children, and humanity, is our own pain and the pain of those around us.
No, we will not allow our pain to be perpetuated, because we know that the pain of one person, one couple, one child, is the pain of us all.
I know that the task before me is to help my son shake off the shackles of fear that now bind him. To help him heal his heart and restore his spirit so that he may take this early trauma and use it to teach others that love is the antidote to our pain. To this sickness that has consumed our society. To this plague that has infected the hearts and minds of humanity.
Indeed, love has the power to heal a broken heart. To mend an addled mind. To restore faith in a spirit that has been shattered. I know I must endeavor to raise up a little boy who will become a living testament of the redemptive, almighty power of love. I know that this is no small task—and I know that time is of the essence.
Armed with my healing knowledge and with his beloved dog by his side, I will take my son into nature and into the sea. I will sing with him. I will dance with him. When he needs to, we will talk about his trauma, and I will teach him the words he needs to describe what he is feeling. So that he may understand himself. So that he may understand others. So that he may one day teach others the story of a little boy, who, rather than becoming mired in victimhood, crippled by fear and hate, grew up to become a living testament to the redemptive power of forgiveness. Who grew up to become a warrior for faith, and of course, for love.
We will pray for you two beautiful children to heal your pain. For your parents to heal theirs. For our society to discover the antidote to the pain that has plagued us. For humanity to heal our hearts and minds. For, in the words of The Most Reverend Michael Curry, "a new world, where love is the way."
~
Relephant:
~
Author: Jessica Gammell-Bennett
Image: Author's own
Editor: Nicole Cameron
Copy Editor: Catherine Monkman