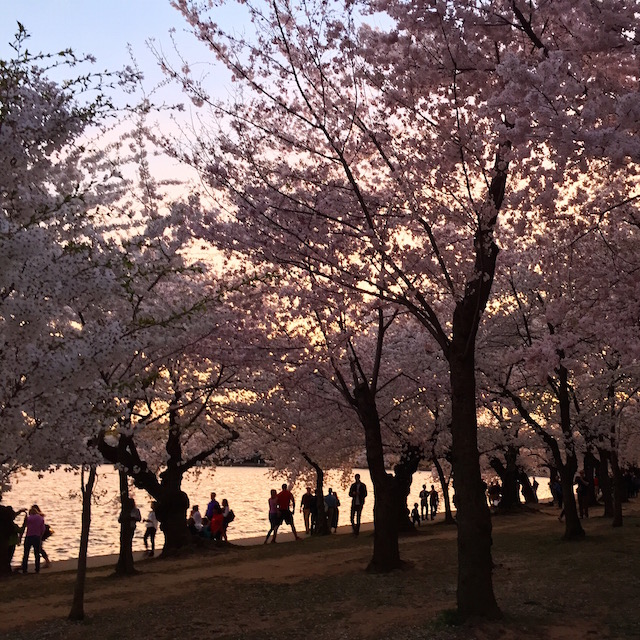 I've spent most of my adult life focusing on my career and where it would take me.
I rarely used to see my friends or even family. I was the first one to arrive at the office and the last one to leave, working over the weekend and holidays.
I spent most of my time thinking of ways to enhance my performance at work and find ways to take a step forward, but nothing ever seemed to be enough.
The more I got the more I wanted. Doing what I did gave me a sense and feeling of accomplishment and joy that would wear off in a couple of months once the stress of the new position kicked in.
You'd think that the results that I got would make me happy. But they didn't. I was depressed. That is when I decided to take a step back and take a very deep breath. In fact, I encourage everybody to do so.
Take a deep breath and look into your life.
You will find that a great majority of us mainly focus on our careers. Everything that we do, every action that we take should be related directly or indirectly to our success in our career.
Of course, there is nothing wrong with being ambitious but we should have a certain balance in life. Unfortunately, in the process we might get to a point where we set aside the things that make us happy and that we enjoy doing, because we have that voice in our head telling us that we don't have the time to do it or it's just not the right time, so we keep pushing it back till we eventually forget about it.
That is when I decided that I should make some changes in my life.
I came across an article on Elephant Journal written by Katie Harp. It's an article that explains how the writer got out of depression by finding what she called "My Thing," which was entrepreneurship. I directly related to the concept of the article.
"No matter what kind of day I was having, the mere mention of startups still perked up my ears."
~ Katie Harp
Another article that I related to was written by Gayle Fleming titled "Why Having Hobbies is Good for Us." She puts emphasis on the fact that we should be doing something all the time. For her, there were two things that she loved doing, which were cooking from scratch and binge watching British television shows.
"How often do you give yourself permission to do something for the sheer joy of doing it?" ~ Gayle Fleming
These articles encouraged me to go out there and find my passion, including the fun things that I really like to do.
I tried a lot of things ranging from yoga, which was wonderful but not something that I would constantly do, to reading, which I love. But the things that I really enjoyed doing were hiking, rock climbing, and photography.
Hiking brings peace to my mind—it clears it from the many distractions that you might find in the city or even the issues that we tackle in our everyday lives. Rock climbing gives methe  focus I need and allows me to engage my core strength because when you're climbing the trail you cannot rely on one part of your body without the other.
As for photography, I just love it. I love taking landscape photos. It turns out that not only is it my hobby, but it is also my passion. There are days that I spend hours googling photographers and looking at their work. I also hit the explore button in Instagram and dwell on the photos that people are posting of magnificent landscapes.
The thing that I love the most about photography is the feeling that you get when you lose all sense of time and space.
The moment that you pick up your camera or phone and look through the viewfinder to take a picture, you will see the world from a totally different perspective. That brings me peace. I always like to describe it as if I am in a pitch-black room with only one window and once I step up to it, I see the world. I see it in the most majestic way possible. I see it in a way that I sometimes can't describe. Tthat is the moment that I decide to press the shutter button.
Another reason I am passionate about photography is because I want to capture and deliver that beautiful scene that is in front of me to everybody. Whether it is to people that follow me on social media platforms or even friends and family.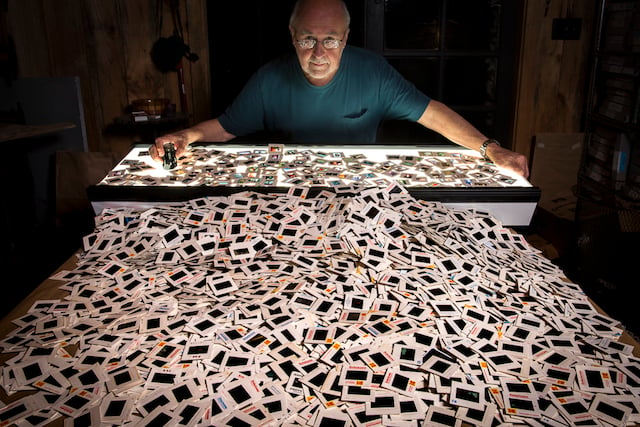 Photo of Michael Mauney going through hundreds of images that he took over the years.
A friend of mine heard me talk about photography and suggested that I talk to her father, who is a professional photographer. Michael Mauney has worked for magazines like Life, National Geographic, and New York Times. The thought of me talking to somebody as professional as Michael was terrifying, but I pulled myself together and went ahead.
Michael told me that he had no interest in photography when he was in high school. It was when he was in college that he knew and decided that he wanted to be a photographer after he finished working on the yearbook.
He told me that a true photographer knows he loves photography the minute he steps into the darkroom and see the prints coming out of the chemicals—a process that he dearly enjoyed. His first job was at the Charlotte Observer newspaper in North Carolina.
He sent a letter applying for the photographer position at the paper but did not receive a reply from them. So, he decided to go down there on a Saturday morning to get an answer. Once he got there, they informed him that there were no positions available for photographers and that the only opening that they had back then was for a darkroom man, which he took. He stayed there for a year and then went for his military service. When he got back, he went back to photography and his career picked up from there.
At the end of our long conversation, I wanted to know what he considered photography. Did he consider it a career path? Or is it something that he does for the love of it?
His answer was very simple: he did it for both.
Michael told me he was very fortunate to be able to take pictures and also make a living out of it. He said that he enjoys working with people and taking pretty pictures of them. That is why he focused mainly on taking shots of people! He wanted to make them feel at ease in front of the camera—something that we rarely feel when we are being photographed. If you take a look at his work, you will notice that none of the subjects look artificial or like they are posing for the camera.
Michael said that photography is a way of seeing the world.
His advice to me was to find a way to be in the world, because being a photographer is being a part of the world—even if you are "only a hobbyist."
I don't know if he was quoting somebody, but to me, those words motivated me to part of this wonderful world that we live in.
As Gayle Fleming said in her article: finding a hobby, interest, passion, or whatever you may call it, is not something that we "should do," but something worth considering just for the fun, or even the love, of it.
We never know where it will take us.
Author: Eiad Al-Adel
Image: Author's Own
Editor: Sara Kärpänen
Copy editor: Nicole Cameron