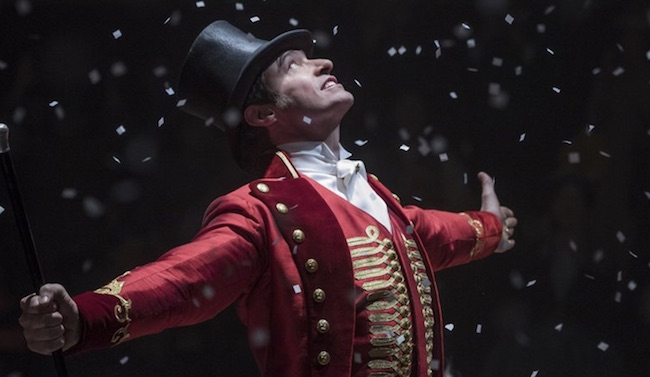 "Worriers, doubters, freakers, sad sacks, small thinkers, complainers, naysayers, whiners, chunters, grumpers, scaredy cats—these are not the people you want to share your dreams with." ~ Jen Sincero
For the first time in years, I woke up this morning in a complete state of panic.
Yesterday, my friend and book editor, Kate, told me about a seminar that is going to be taking place in Fort Lauderdale next month that she thought I should attend.
Normally, if someone suggests such a thing, I agree that the idea sounds interesting but the thought of taking off from work and buying plane tickets and hotel accommodations just seems too risky and impractical. However, I was right in the middle of listening to Jen Sincero's You Are A Badass With Money and she is clear in the book about the wisdom of taking what she refers to as "big, uncomfy risks."
I called the airline and bought the tickets.
Let me be clear—I bought the refundable ones. With the company I work for, it takes about a week or so to receive approval (or denial) of requested time off. So this was a commitment, but more so in a symbolic way, really.
It was later in the day when I booked my hotel where sh*t started to get real. That was not refundable. That was a true display of my determination. That was $600. This was, of course, the leading cause of my waking up in a state of fear.
After my first cup of coffee, I began to remember why I was doing what I was doing. I have a vision that I feel goes beyond simply writing a non-fiction book and I can expand my ability to do something in this world only by learning the things I am going to learn at this event. Sure, it's entirely possible I could fall on my face and fail; but it is also entirely possible that I could succeed beyond my wildest expectations.
The more I think about it, the more I realize that the fear we associate with taking the big leaps is closely aligned with the idea that we have an unlimited amount of time on this planet and there are all those rainy days we must save for. Unfortunately, this is just not true. And actually, it may not be unfortunate, either. It may be a divine circumstance.
The fact that a series of events will lead me to be on a plane to Florida next month is, in reality, the result of my putting myself in the path of being available for such a thing. This is exactly what is so exciting about the universe. Anyone who has ever done "the impossible"—that is, what looks to be impossible to those who are on the sidelines—did so by following a thread from their deepest desires to their outcome.
The word desire itself is derived from the words "of the father." An idea sired by what lives inside of us. We couldn't even have a desire if we did not possess the wherewithal to turn it into reality. So yes, I woke up in a cocoon of fear, but it would be a pity to allow that to swallow me whole and render me paralyzed. I opened up my journal and jotted down four truths to allay the fears I woke up to:
If you don't believe success is possible, it isn't.
Success is a mindset that is dedicated to that small subset of people who see it as a forgone conclusion and move toward it accordingly. If you approach small failures with curiosity and just course correct and keep going instead of throwing up your hands and giving up, there's a  good chance you are in that subset.
Never confuse where you are with who you are.
I'll be honest—it'd be very easy for me to see myself as a truck driver who is trying to write a book but I know in my heart that being a truck driver for 60 hours a week is where I am right now—not who I am. This is why I wake up six hours before my shift to write every single day.
Focus on your "why" and ignore your "why not."
There are some compelling statistics that I could focus on at this point that'd take the wind right out of my sails, but I am not interested in them at all. Anyone who has ever tried to "go big" knows that by definition, what they are trying to accomplish defies all statistics anyway. Never pay attention to the voluminous amount of information that tells you not to even try. Focus only on your "why."
Replace fear with gratitude
I have one other clear choice in front of me: I could tirelessly fret about the $1200 1,200 I just lopped onto my AMEX balance or I could thank them for the opportunity to borrow the money. I could bliss out on the very fact that I am about to do something crucial that I didn't have the ready cash to do. Gratitude is high frequency stuff and fear is low vibe. Need I say more?
Don't get me wrong, I would never suggest that anyone put themselves voluntarily into debt if it can be avoided. It is a last option, but it is an option. Remember, we're not talking about charging a pleasure trip to Cancun or a Blue-Ray television. Motive is what is really important in this equation.
So my advice is dedicated to those who know exactly where I am coming from; those who know that nothing great happens inside anyone's comfort zone…those who are interested in "playing big."
~
Author: Billy Manas
Image: The Greatest Showman/YouTube
Editor: Lieselle Davidson
Copy Editor: Sara Kärpänen