When I was in high school, I became inspired by a saint from India named Sri Neem Karoli Baba.
He was a great mystic who passed away in 1973. When a devotee asked him how to become enlightened, Babaji replied, "Feed people."
The devotee thought that maybe Babaji had misunderstood the question, so he rephrased it and asked, "Babaji, how do we raise our kundalini?"
Babaji replied, "Serve people."
Food is such a simple and powerful thing that is so often overlooked, especially in America. In other cultures—like in India, for example—food is incredibly sacred. It is used in worship, ceremony, divine service, and many other instances.
In India, they believe that God resides in every human heart and that by feeding someone, one is actually feeding that universal presence. On many sacred occasions, they have mass feedings called "bhandaras," where hundreds, even thousands of people are fed at one time.
One story that always brings joy to my heart is one that was told to me by someone who was present on the occasion. A village in West Bengal was experiencing a great drought, and all of the villagers were worried because none of their crops were able to grow due to the lack of rain. The heads of the village went to a holy man who was well-respected in the village and asked him what should be done. The holy man didn't prescribe any elaborate ceremony. Instead, he told them to take all the children of the village and feed them inside a small Shiva temple. He said if they did that it would rain. And it did.
Music is a form of food to me. It feeds our soul, nourishes our mind, and comforts us in all types of situations.
It is sacred.
A dream of mine for a long time now has been to take things a step further at our live shows by combining my passion for feeding people with my passion for music—having a kind of "bhandara," like they have in India.
A few years ago, we actually tried to make this happen on one of our tours, however we were hit with so many roadblocks and challenges that I began to think the dream was impossible. I thought to myself, "Why is it so hard to feed people?!"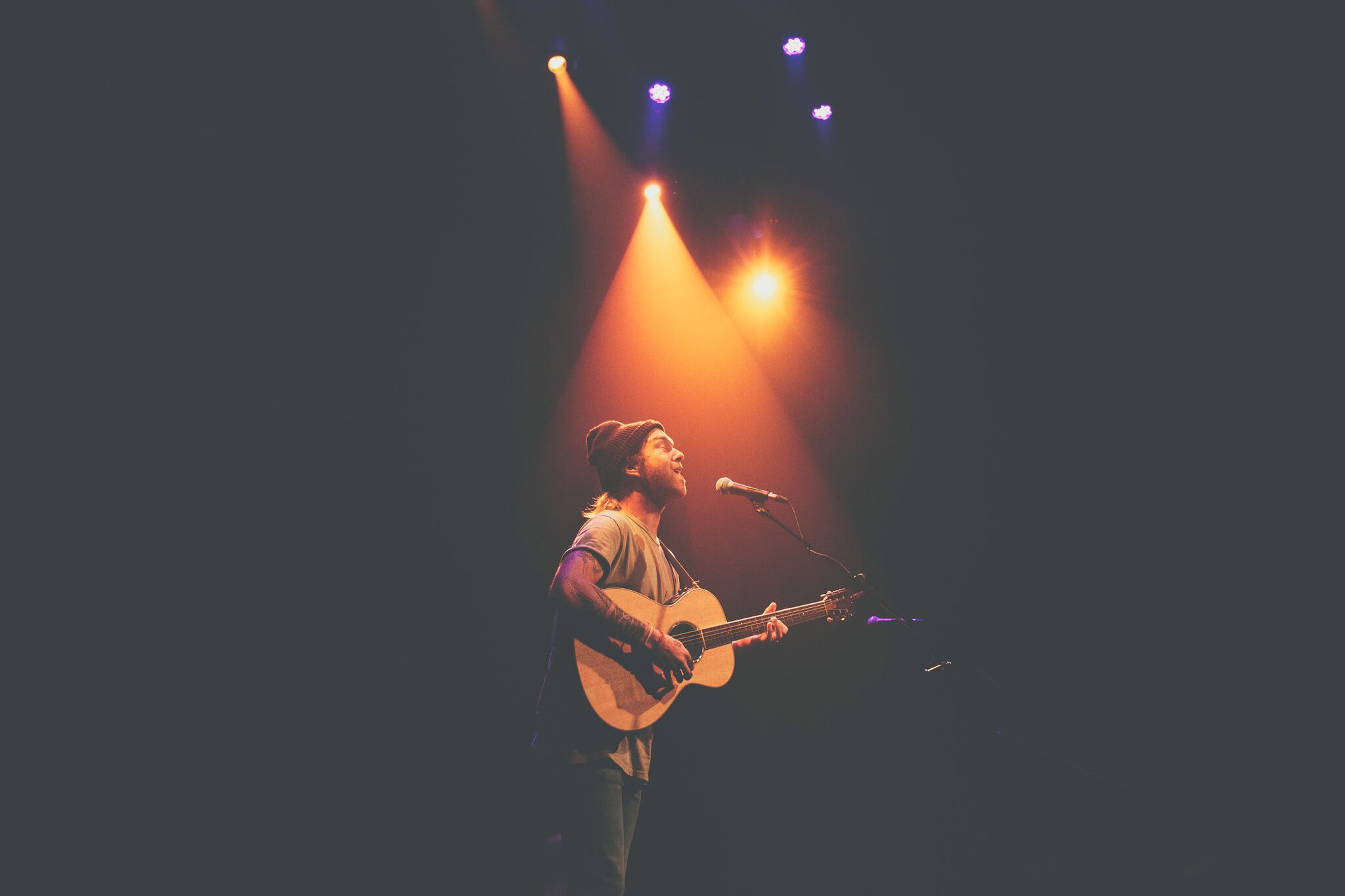 I didn't let the dream die.
A little while ago, I approached a few friends in the Boulder area and discussed my idea with them. After all, if any town was going to let me do it, it would be Boulder!
My good friends at the Boulder Theater came forward and showed their support for the idea and, finally, we started bringing it to life. I then had the good fortune of sitting down with Waylon Lewis at an all-vegan buffet at the St. Julien Hotel. Yum. I told him about our idea and he was extremely supportive and passionate about being involved.
So to our great pleasure, I am humbled that he will be the MC for our two-night concert and community feed at the Boulder Theater this November 23rd and 24th.
Waylon has been serving the community of Boulder for a long time, and it is an absolute honor to have his support in making this dream a reality.
The evening is entitled "Trevor Hall and Friends" and will feature many musicians over the course of the two nights. A mass free feed cooked by Radha Govinda's Denver will be held before each show at the First United Methodist Church, just next door to the Boulder Theater.
We are also honored to have our friends at Conscious Alliance, who will have a stand at the show where people can bring canned food to donate to the homeless. Our very own Colorado radio station KBCO will be presenting the show. To have all of us come together as one community and family is so special. I am so overjoyed that this dream is finally coming to fruition.
Looking forward to a great few nights of music, food, and service.
~
Event details:
Trevor Hall and Friends on Friday, November 23rd
Trevor Hall and Friends on Saturday, November 24th
Community Feed: 4:30 p.m. to 7:30 p.m.
Doors: 7 p.m.
Show: 8 p.m.
~