This post is created in partnership with our friends at Foria—they're all about self-care and self-love, and we're honored to share their offerings with you. Read to the end to find out about a special offer for Elephant readers.
~ ed.
When we talk about intimacy, we usually mean intimacy with a partner—emotional or physical or both.
But whether we're partnered or not, it's easy to forget how important intimacy can be with the most important person in our lives—ourselves. Self-pleasure is a wonderful way to know yourself, inside and out.
Sure, libido and sex aren't the end-all-be-all of life—but there are a host of physical and psychological benefits to solo erotic release.
So, I invite you to masturbate.
I could dress this up in pop psychology about the value of self-care, or the power in loving yourself before seeking fulfillment in a relationship—but there's another, more mechanical reason to be touching yourself.
When it comes to our vaginas, more and more scientific research is backing up the old adage "use it or lose it." Like every other part of the body, the vagina needs regular exercise to stay healthy, strong, and vibrant.
Like every other part of the body, the vagina stays healthy, strong, and vibrant with nourishing physical activity. Activities like masturbating support blood flow to the genitals, nourishing the blood vessels and keeping the tissues resilient— which can also help support a healthy libido.
If you haven't had a really glorious self-love sesh in a while, consider the possibilities of turning off the phone, curling up with yourself, and devoting an hour or two to you. And if you need an excuse, well, I'm glad you asked…
4 Ways to Show Yourself a Little Love
1. Awaken + FREE Intimacy Lube
1/4
Your new intimacy essentials. A FREE Organic CBD Intimacy Lube ($50 value) when you buy Awaken, Foria's 100% plant-based Arousal Oil = Double the Pleasure (whether you're flying solo or partnered up).
Click Here to get your Free Lube
Masturbation feels fantastic, of course. It's also a great way to lower cortisol levels, support sleep, and even get an immune system boost. The positive cascade of neurochemical reactions bathes your brain in feel-good hormones that support feelings of creativity and feeling powerful, and may even decrease anxiety.
Unfortunately, the stress, pressure and fast pace of modern life often mean that our masturbation routines—if we have them—may become habitual instead of exploratory.
But what happens if we slow down, and really take our time to do nothing but explore the wonderful feelings our wonderful bodies can give us? Make no mistake, this is intimacy—even if you're the only person in bed.
Using a good, clean CBD arousal oil on your vulva and inside your vagina can really assist with this process by helping increase blood flow to the area and helping to relax muscles.
Consider treating your own body like you'd treat a new lover—with care, patience, and curiosity.
We often head into solo or partnered sex with the goal of a quick orgasm. Our sexual habits can become just that—habits, that might get us to climax efficiently enough, but don't allow for the relaxation that encourages full arousal and truly satisfying release.
It's easy to get trapped in a results-oriented mindset when it comes to sex, alone or with someone else, and although it gets the job done, it also isn't as much fun as it could be…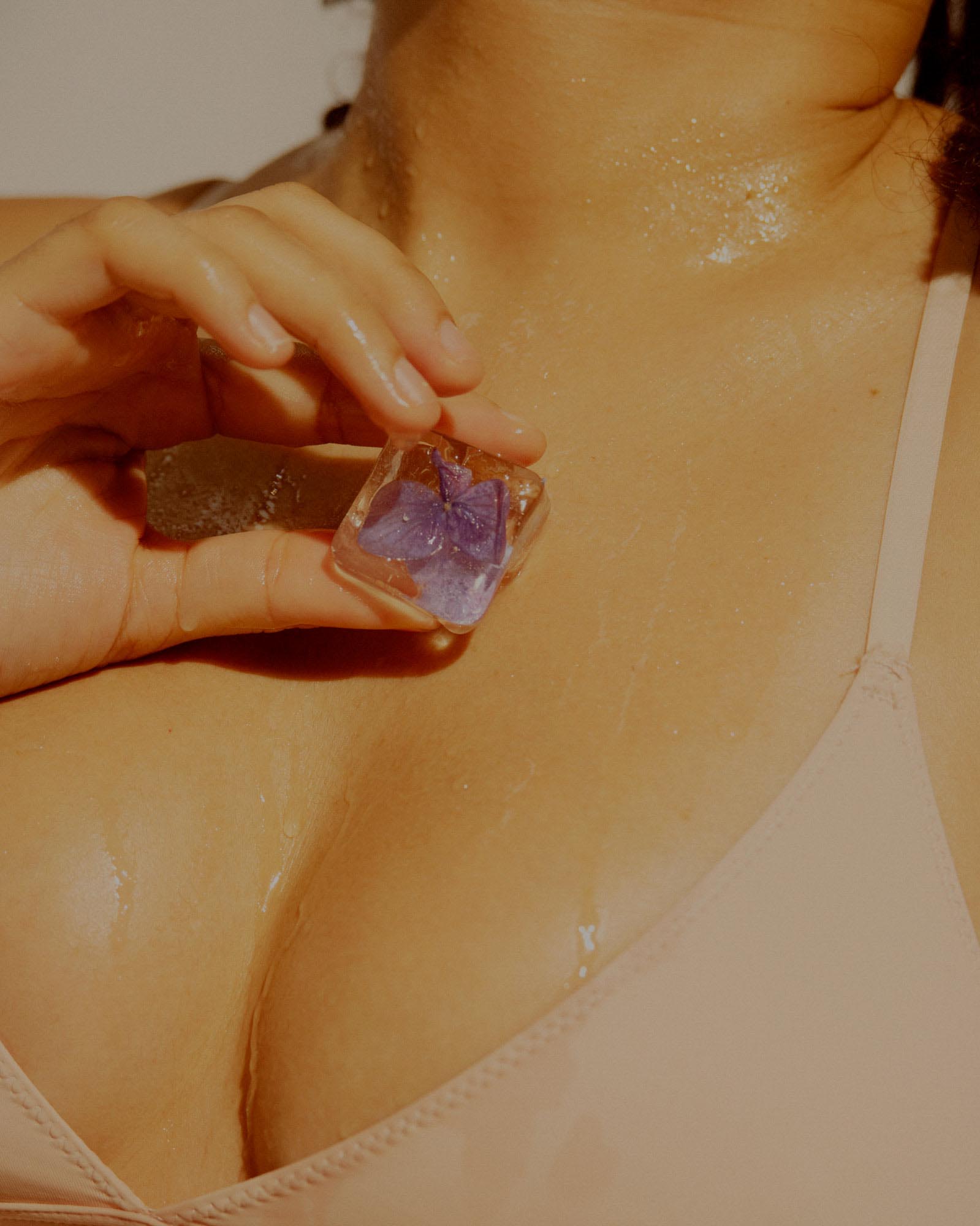 The Lazy Way to Orgasm
Consider pushing back against that performance-oriented mentality by embracing the idea of laziness. The word "lazy" has negative connotations in our culture, but think of a cat napping in the sun—basking in the glory of simple existence.
The lazy way to orgasm can mean taking as much time as possible and moving out of your "thinking mind" and into the intelligence of your body. Think of this as an invitation to stay in bed all Sunday morning with permission to slow down completely. To touch your whole body without a goal—exploring everywhere—not just your genitals.
You can ask yourself questions like "what would feel good to me now?" or "what kind of touch do I want to explore next?", or just roll around and let your sensations guide you.
Sufficient lubrication is important. Lubrication is protective to the mucous membranes that line the vagina, so it helps prevent micro tears and prevent infection—and it really increases pleasurable sensation.
In a physical sense, what we call "arousal" is the body's process of moving blood to the genitals. (Not terribly romantic maybe, but it's the truth—and it feels great.) When this occurs, sensation increases—and often lubrication, if we have a vulva. Though for a host of physiological or psychological reasons, many of us need some support in this area.
Some people say that between 20-30 minutes is the average time for a person with a vulva to become fully aroused—and that timeframe can be attributed to the many factors that impact desire and arousal (including emotions, stress levels, and setting).
Your vulva is full of erectile tissue beds, and when you're warming up—with a solo session or with a partner—it can take some time to witness what full arousal really looks and feels like in your own body. Some key ways to notice heightened arousal include noticing a feeling of fullness in your labia, firmness and swelling in your clitoris, increased amount of lubrication, and increased sensation.
Help! My Masturbation Routine Got Boring!
Grabbing your go-to vibrator and having a quick five-minute session is definitely fun, but if you're seeking a deeper understanding and relationship with yourself and your pleasure, moving away from routine can make all the difference.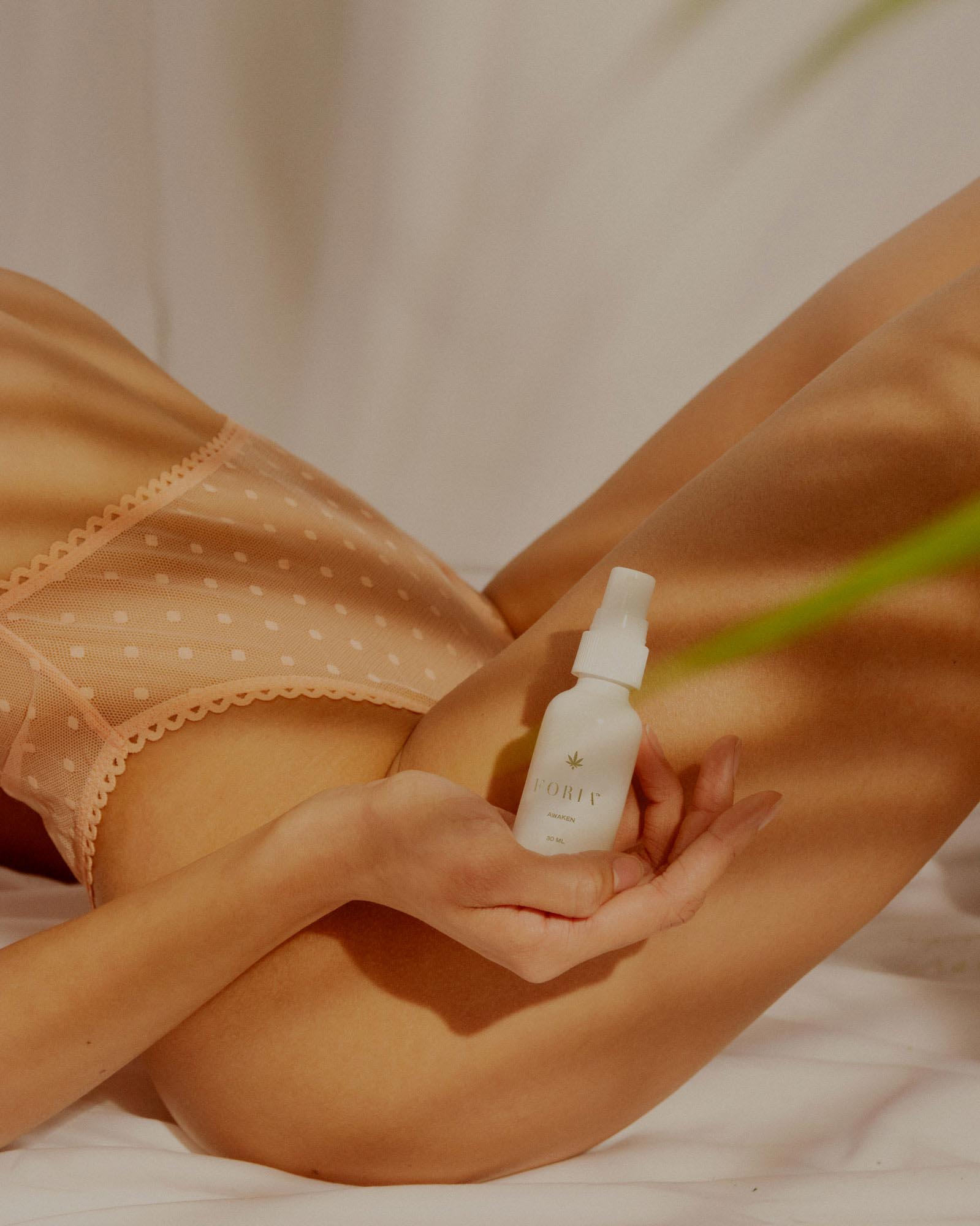 That may mean changing positions—maybe not lying on your back or your stomach. Try kneeling or getting really mobile instead. It's also great not to go straight for the genitals—incorporating lots of touch all over your body with the intention of pleasurable sensation is a great way to find new ways you like to be touched.
You can also experiment with types of touch and pressure—scratching, rolling, tugging, pulling, tapping, pressing…There are many different ways we can touch ourselves and others that can really increase and tune us into our sensations.
Lastly—getting away from goal-oriented masturbation means not focusing on the climax. It's about the journey, not the destination, and becoming more comfortable in your own skin.
Tools, Tips & Tricks For Lazy Bliss
A good vibe is great. A good lube is essential—for penetration if that's your thing, and also for making sensual touch extra-enjoyable in general. And to enhance that all-important blood flow, heightening arousal and tactile sensation, there's Foria Awaken, a unique multi-botanical CBD arousal oil that's already won countless satisfied devotees the world over.
CBD products like Awaken have helped thousands of women overcome long-standing problems with painful sex, or revive the romance in their busy, stressful partnerships—while others simply experience deeper, more luscious orgasms that make them feel alive, at peace, and in love with the world.
Not only does using Awaken put female pleasure on the throne—helping to reorient toward foreplay—the aroma and flavor are actually a big part of its effects: they create a sensual atmosphere of yummm, naturally activating the parasympathetic nervous system.
Think about it: capital "R" Romance is universally associated with flowers and chocolates and other captivating aromas and flavors. Why? Sensuality helps to disengage our monkey mind and draws our focus into this delicious Now.
Ready to give vaginal CBD a try?
If you feel like you could use a little more support, there's another way to get the sexual health benefits of CBD: vaginal suppositories.
Foria Intimacy Suppositories deliver a stronger dose of CBD—50mg to be exact—and they deliver it much deeper into the vagina, which is particularly beneficial to people with endometriosis and after menopause. Of course, Intimacy Suppositories are not just designed with vulvas in mind—they help ease tension and elevate erotic enjoyment wherever you find it.
It's no wonder sex educators and sex therapists are beginning to promote the use of CBD products. Pleasure is therapeutic, and self-pleasure can be ecstatic—if only we put the destination aside for a moment and slow down enough to enjoy the ride.