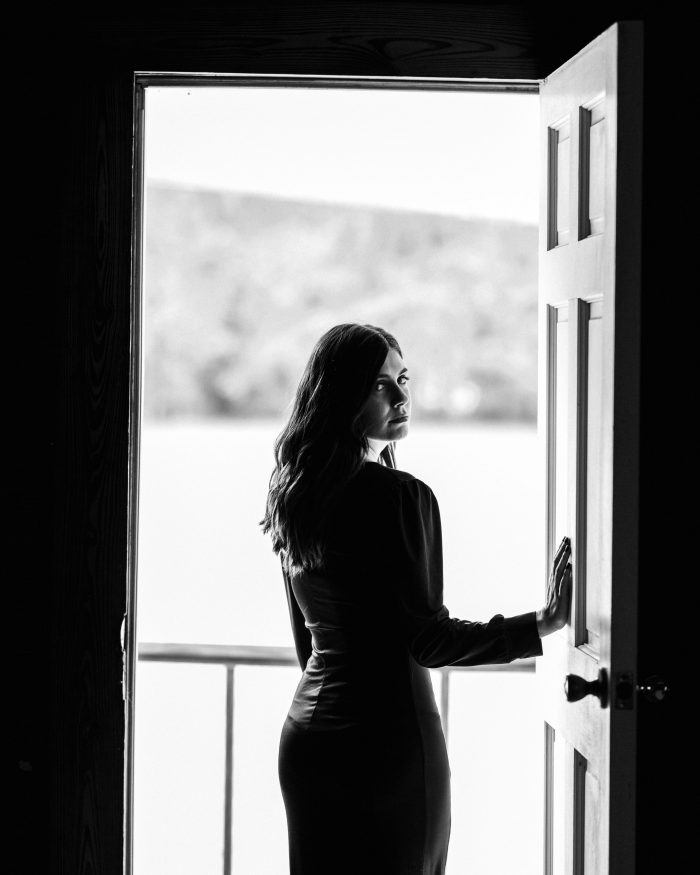 It's been two weeks to the day since our world blew up.
And here we are—sitting on the bed, surrounded by empty walls and clothes hangers, staring at each other with tears in our eyes.
We're nearing our goodbye.
I will miss you, he says, and I see the weight of this reflected in the pools of his eyes. We've spent a decade together. That love doesn't just go away, even when our story separates into different chapters. 
I don't regret these years, I tell him. They made me stronger. They shaped who I've become. You've been a huge part of that. Thank you. 
Our ending is not a failure. 
I am walking away knowing, in my bones, that I did everything I possibly could to write a different ending for this story of ours. I wanted ours to be a story of triumphant love.
For our fifth anniversary, I painted him a picture of a cluster of blood-red berries dangling from a branch dusted in ice, with these words: Tell me a story of a time when love gave darkness the finger. Ours was never a honeyed love, the sweetness of a summer afternoon, of poetry and picnics and lovemaking. Ours was wintry love, tough, and barren—like the plants that survive in the Tundra. 
I knew this, and I crafted our story around this reality. 
This, to me, was our narrative: darkness, an ever present weight in our lives. Love showing up each day to try again, flipping the bird to all the forces that seemed to conspire against us. We will prevail, come hell or high water, I had determined long ago. And one day, we will have a happier story, of love that endured in a world of temporary relationships.
At times I came close to dying in my attempts to hold fast to this story line. I kept this to myself. 
I would feel a gnawing irritation in me, reading story after story of others who chose to go different paths, find enlightenment. Couples who "grew apart" or "wanted different things" or felt "held back" by their partner. I didn't want to read these stories. I wanted to immerse myself in stories of people who stayed and worked things out.
I wanted to be that story.
But now, that story has shifted. I have shifted. And in the shift, I'm holding what feels like contrasting narratives in my hands, trying to reconcile them while honoring their complexities. 
I honor the narrative I was writing all these years, because I wrote it with all the love I could pour onto the pages. All my tears, all the anxiety and depression like hidden scars, all the fissures in my heart, all the bags around my eyes. I poured my whole body and soul into this story. 
And now, I'm ready to turn the page.
In my tumultuous exit, I'm honoring the new story that I'm beginning to write, which doesn't cancel out the old but builds upon it. The story of a woman who loves a man who needs, more than anything, to find his way back to himself, and she needs to cut both of them free to do this work.
The story of a girl who lived without love for too long and became a woman who finally decided she couldn't bear living without this love another day. 
And there is more to this story, for it is an awakening—a brushing up against the heart of another. But that story is tender and new and not yet ready for these pages. Its time will come.
For now, the story is here. It's in boxes and bags stacked in the living room and tucked into storage. It's in my flesh, wrapping my husband in an embrace with tears quietly streaming, kissing his forehead goodbye. It's in my heart, the pages that can't be ripped out or rewritten, but simply our history and always will be. 
As I stand in the doorway, looking back, I know now: love did give darkness the finger. That much is true. I walk away with my head held high, even in the tears, knowing my capacity to love is greater than I ever imagined. I can be proud of this. 
And I will carry this capacity with me into my next chapter.  
~