HE F*CKING WON!
I feel like I can finally breathe.
But the second thing that popped into my head was: how will Trump respond? I highly doubt he will lay low and have nothing to say.
UPDATE:
This is Trump's denial of Biden as the winner: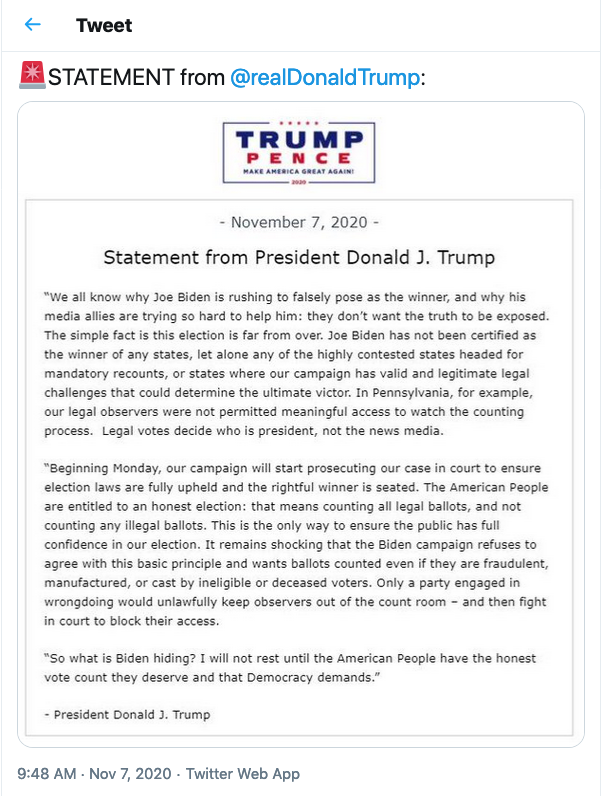 ~
Here are some reputable sites that are keeping us up to date:
https://www.nytimes.com/live/2020/11/07/us/election-results
https://www.nbcnews.com/politics/2020-election/live-blog/2020-11-07-trump-biden-election-results-n1246882
Even Fox is saying he won: https://www.foxnews.com/politics/biden-wins-presidency-trump-fox-news-projects
So what will Trump do in these next moments?
I wonder how we will spend the rest of his time as "president."
Will he spend it honoring the American people, or will he be worried about fighting over his loss?