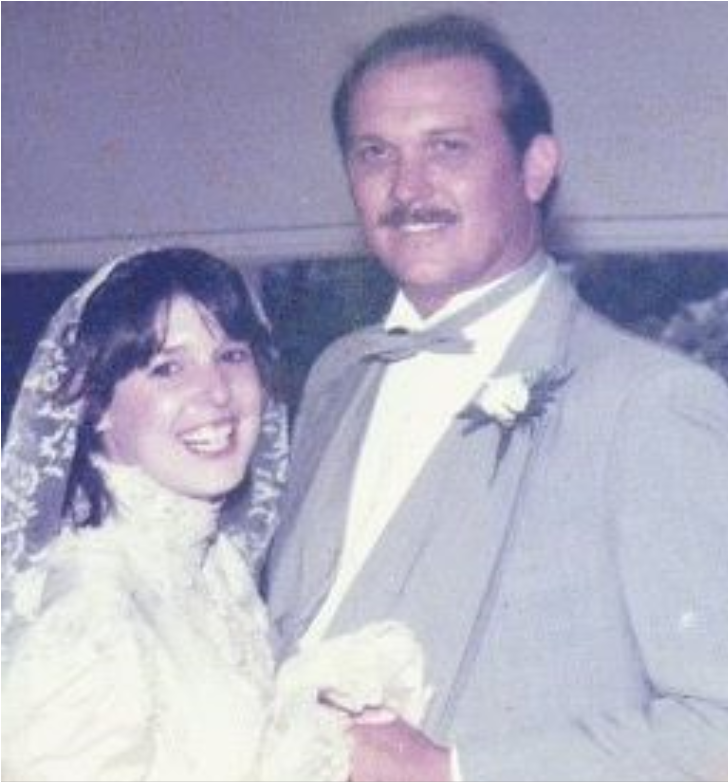 We met on a Saturday, late September, in the fall of 1979.
My friend Debbie had invited me to go to a party with her, a late afternoon get-together with her friends. Debbie and I met while working together over the summer for the Highway Department. We had hit it off immediately and stayed friends after my summer job was over. I was back living in Durham, North Carolina, and attending classes at UNC-Chapel Hill. Classes were in full swing and Debbie thought I could use a break, so she invited me to come to Raleigh and meet some of her friends.
The day was sunny and warm. The leaves were not yet beginning to turn and the air was still humid, though less stifling than the summer heat and humidity of August. The early morning brought the only hint of the crisp, cool weather to come. You could almost feel fall in the air and that anticipation that comes with the time of the year of new beginnings. We were still in Indian Summer, as my Mom called it—too hot for jeans, but past Labor Day when etiquette dictated a change of season. I wasn't a stickler for fashion rules, so shorts, a T-shirt, and my jelly shoes were my wardrobe for this day.
I wasn't sure what to expect when I arrived. I was a little nervous. I didn't know anyone but Debbie, and I could be shy when I met someone for the first time. The house was full of people—in the living room, the kitchen, and spilling out onto the back porch. They clearly all knew each other, as evidenced by their teasing banter and easy laughter. Debbie escorted me around and introduced me. I was tentative at first, but it wasn't long before I felt comfortable enough to join in.
I was deep in conversation with a guy I thought was cute when I heard it. A laugh—a laugh that was warm, that started out soft, almost like a chuckle, and then built into a full-on belly laugh. There was something about that laugh, something that intrigued me, but I continued my conversation with the cute guy.
Again, I heard the laugh. It was coming from another room. This time I paused a minute, but, again, kept talking. The laughing continued. I became more and more distracted and the cute guy was rapidly losing my attention. I cut our conversation short and walked into the other room to investigate.
I stood at the door opening and scanned the room. The room had thinned out a bit, but there were still a couple of group conversations going. I tried to figure out who could belong to that laugh. It was definitely male, and there were four or five guys still in the room, but none of them looked to me like the laugh would belong to them. I figured the owner must have left, perhaps gone to the back porch where the keg was located, to get another drink. I decided to look.
Turning to leave, I thought to myself, am I crazy? What was so special about this laugh that I had to find the person it belonged to? It's just a laugh, I had reasoned. But something about that laugh had touched me, resonated with me, deep down. This was someone I had not even met yet. This was beyond reason, the connection I felt. I couldn't explain it, but I believed in my gut there was something there. I had to know who had a laugh that could make me feel this way.
I was almost out the door when I heard it again. I turned.
He was sitting in the corner, several girls seated around him, all attentively engaged. I waited to hear the laugh again, just to make sure it belonged to him. When it came, I smiled. He smiled back. I walked over and sat just outside the group, listening, and hoping to hear it again. I sat quietly. No need to interrupt his holding court, there would be time to meet later.
I'd already met his laugh and knew everything I needed to know.
~