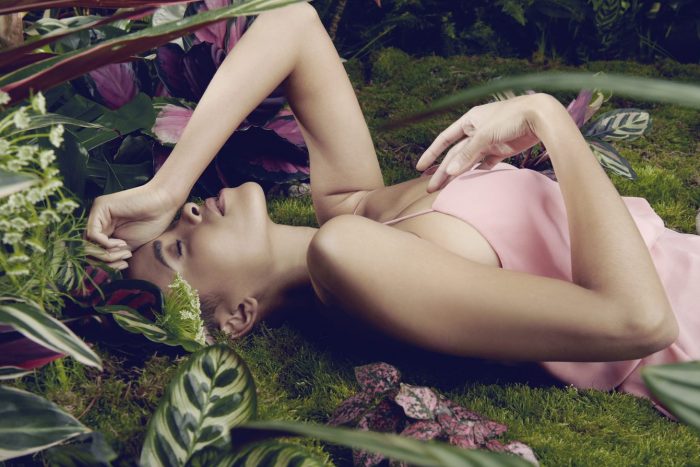 This article is written in partnership with Womanizer. They pioneered Pleasure Air Technology and now they're revolutionizing sustainability in the sex toy industry—we're honored to work with them. ~ ed.
~
This is the least sexy I've felt—ever.
No matter how many times my husband sends a compliment my way, I still catch my oversized sweatshirt and unwashed hair in the mirror, and his words buzz right past me.
I work out half as much as I used to before Armageddon began, dressing up is rarer than my trips out of the house, and I'm pretty sure my makeup brushes have cobwebs on them.
It's not just about looking a certain way—it's the energy I used to absorb from a Date Night out to dinner while cracking jokes with the waiter and sipping a cocktail with unnecessary (but totally necessary) tropical garnishes.
It's undeniable that our environment, our mental health, and our body image can squash our sexual desire. But that doesn't mean we have to sacrifice our pleasure while we figure out how to feel like ourselves again.
I tried a Womanizer sex toy recently that gave me a leg up to climb the lust-lacking hill I've been stuck on. In my usual quarantine garb, feeling as undesirable as ever, I shut the bedroom door and gave it a go—not that I really needed to be all hush-hush about it, because this thing was discreet.
It doesn't even turn on until it touches you, and whew hello, edging. I tried not to orgasm. With a stoic face, a sh*tty mood, and a stained sweatshirt, I would've guaranteed that coming was out of the question. But just about two minutes later, she got there.
By the way, the contactless turn-off isn't just made to tease ya; it's part of the thoughtful design behind the first ever eco-conscious sex toy with Pleasure Air Technology on the scene, and its energy conservation just made the mindful masturbation grass a whole lot greener.
The pioneers of Pleasure Air—well, pleasure—know how to mimic the oral stimulation you would get from the best head you've ever had. Take it from (extremely) happy Womanizer customer:
"My legs are still shaking as I type this because I just came two times in very quick succession thanks to this toy. Oh my frigging GOD that was intense and I can't wait to go again." ~ Raina 
I would call the Premium Eco the Ferrari of clit-sucking sex toys, but with its conscious creation putting the environment first (well, right after you) it's more like a Tesla/Ferrari fusion. The Premium Eco is based off of the revolutionary Womanizer Premium, with an eco twist. It offers the brand's signature experience of stimulating your clitoris with gentle airwaves, only greener.
And this doesn't just give us permission to get back in touch with our long lost libidos in this trainwreck of a year, it's reestablishing our connection with nature.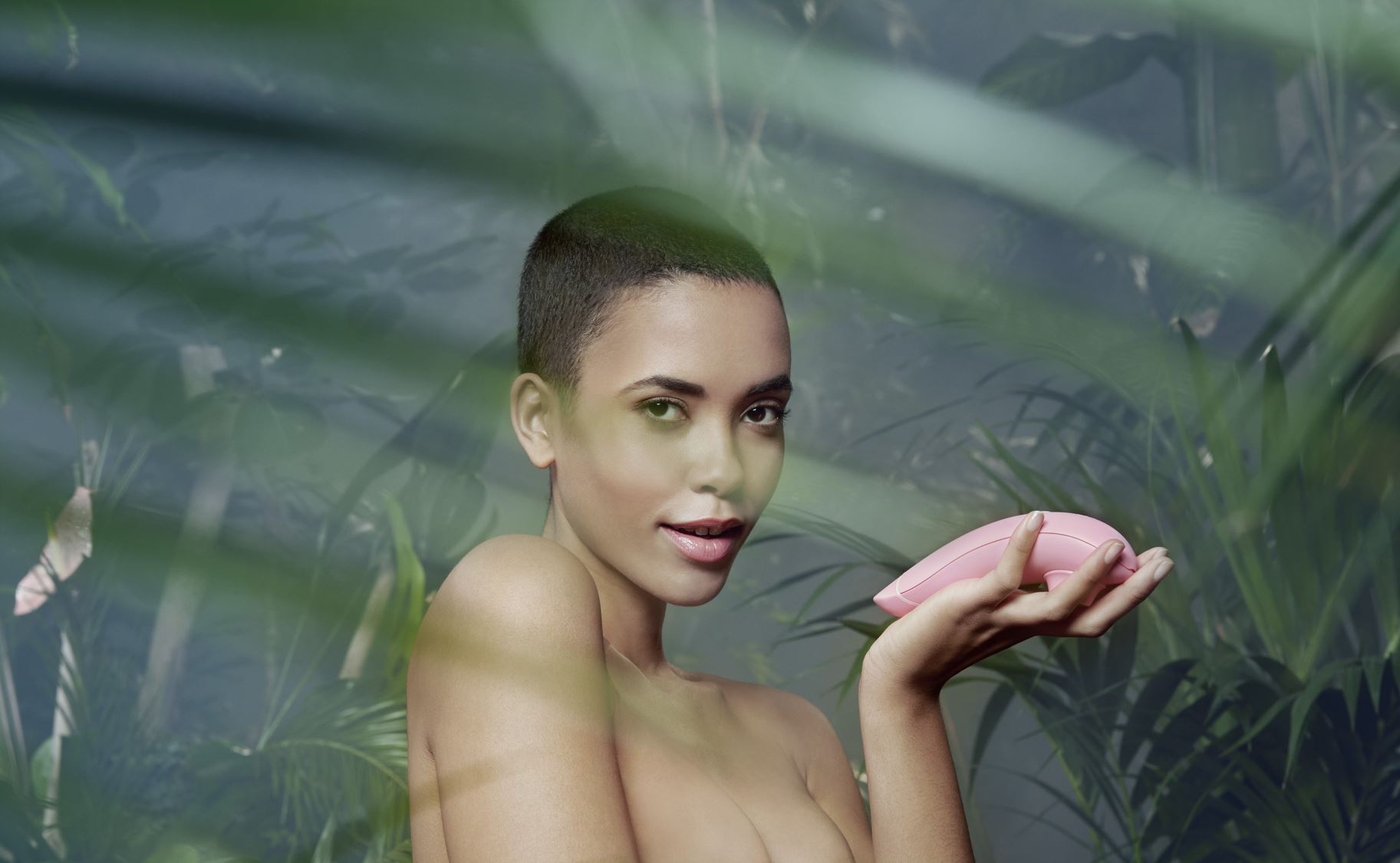 Women: we can give birth, bleed for days, and now—our petunias can plant trees.
Yup, your eco…oooohhh orgasm isn't just doing you a solid. When we think of sex toys, a whole slew of thoughts come to mind that have absolutely nothing to do with our social conscience. Whether we have a mind to realize it or not, for every $1 million sex toys sold, an estimated 40 tons of plastics are produced.
That's why Womanizer is not only doing the doing for us, they're doing the thinking, too. Since the materials used to manufacture our favorite orgasm vehicles aren't typically the friendliest to the Earth, Womanizer isn't just changing what's in their toys, but replenishing the energy and materials that the industry has taken out.
With each Premium Eco sold, Womanizer will plant one tree through the nonprofit organization One Tree Planted. With their initiatives aligned with the UN's Sustainable Development Goals and their ability to make it easy for anyone to help restore the environment by planting trees, it was only natural to partner with them in helping to save the planet with our p…you know.
The projects that caught the attention of the Premium Eco creators were those focused on restoring the forests and bush devastated by major wildfires in regions across Australia, Canada, and the United States as well as the collaborative conservation actions in Mukura, Rwanda.
This women's cooperative to revive land in Mukura strives to improve the livelihoods of vulnerable people, especially women and youth, through sustainable agricultural practices, while preserving both the land and cultural heritage.
When you combine women empowerment with planet preservation, you've got one bad ass sex toy. And we haven't even gotten to the most revolutionary eco ingredients in its make-up, yet.
Okay, are we sure this is really an eco sex toy?
That's an easy one: yes. The pioneers of Pleasure Air Technology are back at it again with the first ever Biolene sex toy.
Bio—what?
As firm believers that your orgasm shouldn't cost the planet, Womanizer cut out as much of the materials they possibly could to make this the real deal, and they chose Biolene based on the results of a study that was carried out on their behalf by the University of Applied Sciences and Arts Hanover Institute for Bioplastics and Biocomposites (IfBB). It's a biopolymer used to replace almost all of the conventional plastic in its construction, and it's synthesized from renewable raw materials—mainly corn starch.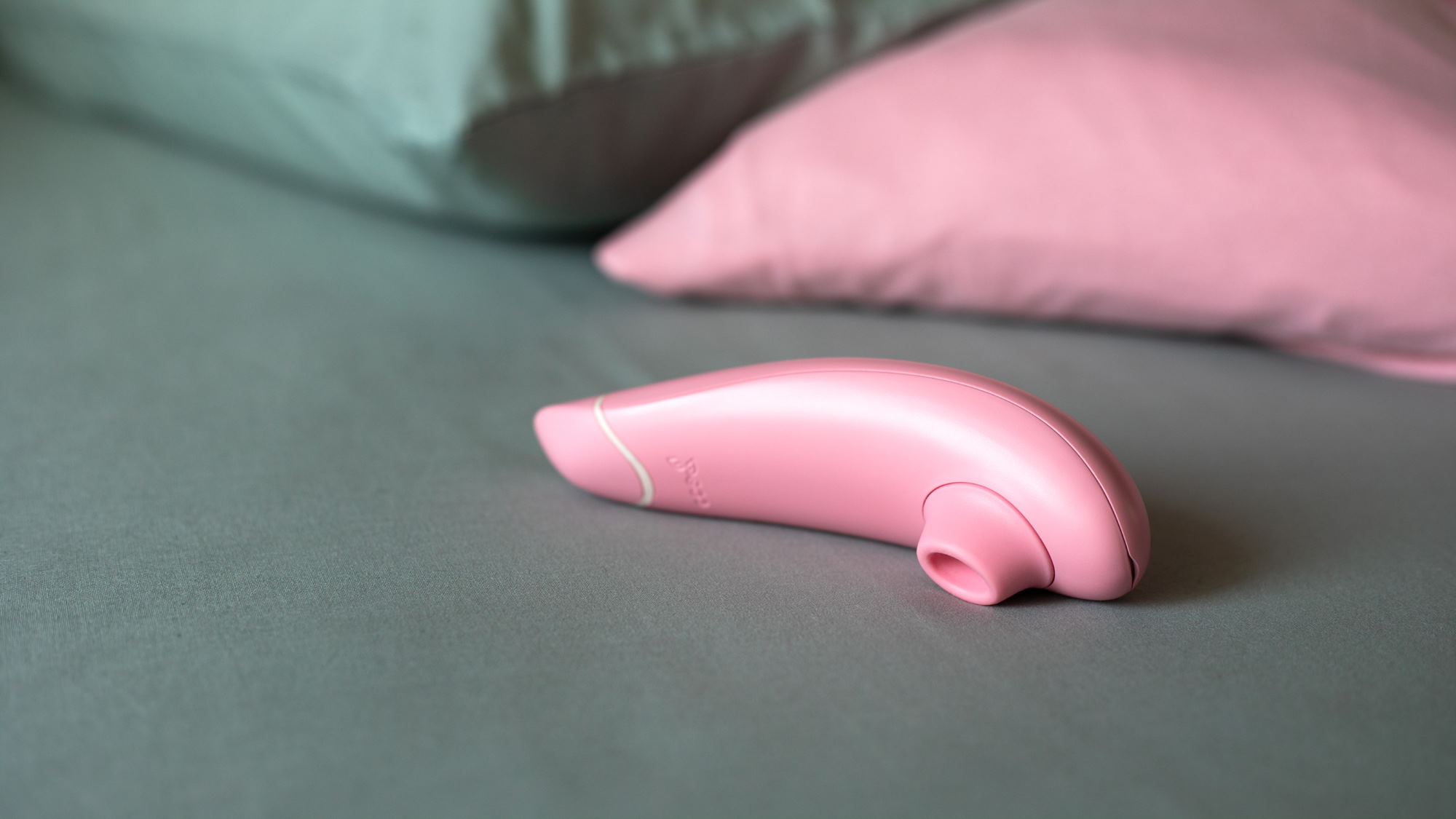 And although Biolene is the star, it's just the tip of the eco sex toy iceberg:
>> Modular Design: The Premium Eco was carefully crafted for easy disassembly, making recycling each individual piece of it easier than orgasming while you use it.
>> Bye, Waste: Premium Eco users are strongly advised to drop that toxic man in your life (seriously, don't waste your time, girl). And also to minimize any unnecessary plastic bits that come along with sex toys. Even the charging cable has been trimmed down to eliminate the fossil-fuel plastic content.
>> Rechargeable Battery: Perfect for when your husband "forgot" to do the dishes for the fifth time this week, and for driving down the amount of batteries adding to the waste stream.
>> Sustainable Packing: With the stamp of approval from the Forestry Stewardship Council, there's not a trace of plastic in the Premium Eco's packaging, and even the storage pouch is made from organic, ethically sourced cotton.
Okay, so Captain Planet would approve, but this thing will help you unearth a lot more than some trees (although that's a major reason why I'm obsessed with it).
There are 12 intensity settings for whatever mood you're in, or if your year has been anything like mine and you just aren't in the mood at all—um, you will be sooner than you think.
You can customize your orgasm, give back to the earth, and support other women, all with your eyes closed and a plush comforter under your back. That's pretty damn cool, and you can start making activism sexy when the Premium Eco launches on Earth Day.
Promoting the planet and our pleasure, has never come so easily. (Couldn't resist!)
Loving our Planet can be Orgasmic.
1. Rechargeable Orgasms? Yes Please.
1/3
Womanizer's unique Pleasure Air Technology was a revolution to the sexual wellness industry, and it pioneered a whole new category—except now, it's saving the world one biodegradable orgasm at a time.
Shop Now