Bozeman. Venice Beach. Austin. Boise. Burlington. Ann Arbor. Every state has one or three.
Boulder, like many liberal towns and cities around the US, is a victim of its own popularity.
Big tech moved in. Real estate prices doubled in only 5 years. Real estate prices, already expensive, doubled in 5 years! And developers don't love building anything vaguely affordable.
The greatest trick, then, is that liberal hippie types blame progressives for wanting to grow the city. And progressives blame liberal hippies as NIMBYs. Dividing and conquer: no one blames yuppies for moving in, Big Techers for paying cash over asking price while not generally getting involved in local community, supporting local artists. Boulderites continue to have to move out, upping prices in Lyons, Longmont, Lafayette, Louisville, Ned, and making even more money for developers.
So, no: environmentalists aren't racist because they like prairie dogs to have a little of the 1% prairie that survives. They care about anti-racism, too. And progressives aren't pro-development, or anti-environment. They care about climate change and bike paths, too.
We should all be embarrassed that Boulder is getting so un-weird, so homogenous, so classist. We should all invest locally, and fight respectfully for affordability and middle class affordability. That'll take tough conversations and compromise, not tweets. We should all fight climate change, or this town will be cooked—and we'll all lose, even the developers.
Well, Big Tech won't lose–it'll just move on to another charming hamlet.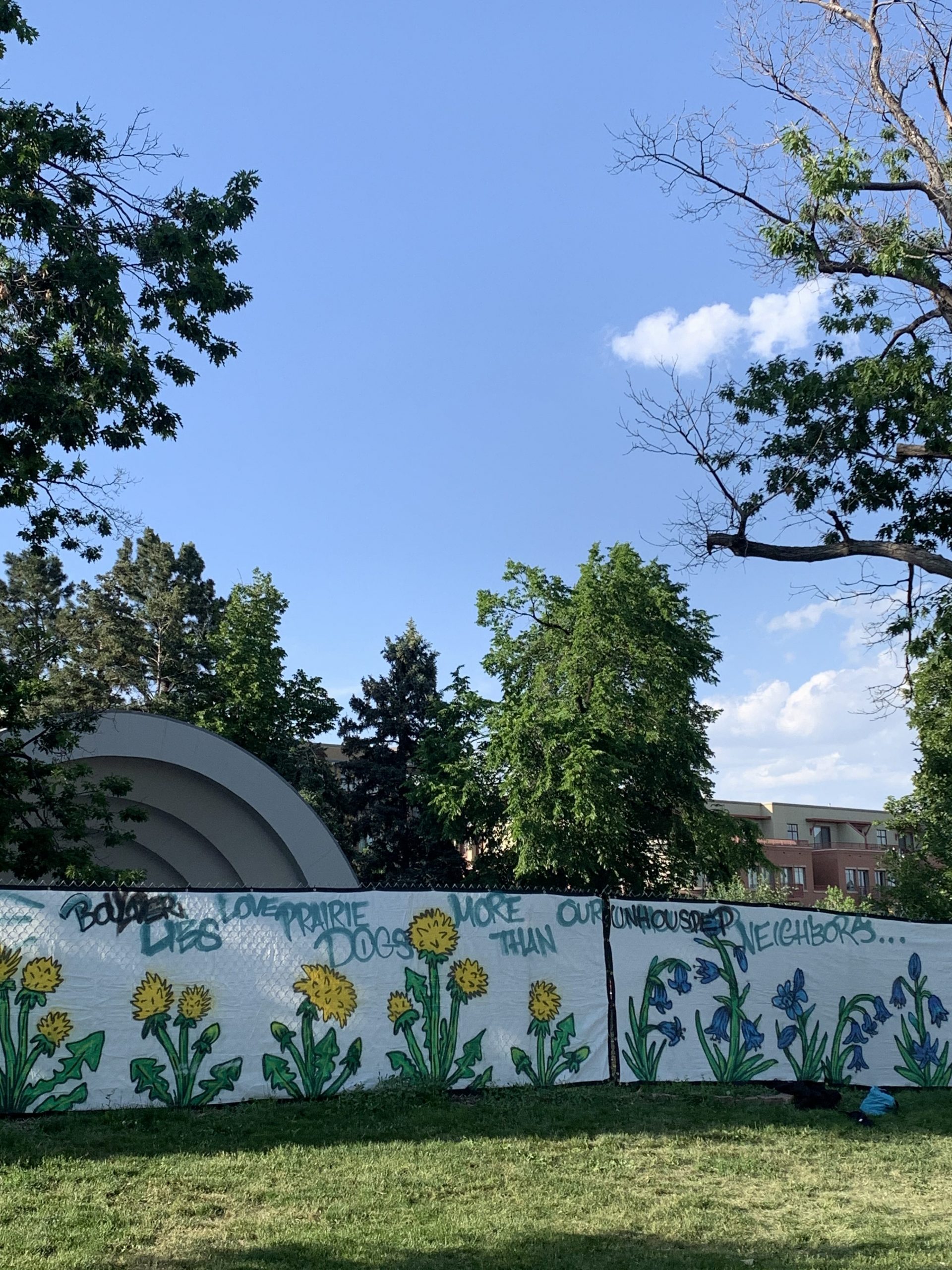 So, no: prairie dogs aren't the enemy of affordable housing-seekers, or the houseless (which is another subject entirely, but we can do innovation and equitable things here, too, not just throw money at policing, as we recently did).
Affordability should be built where folks want to live, where they can most easily commute the least. Community-driven density is the ticket, not developer-driven "density," which always ends up just being more luxury condos. Humankind needs to find a way to live in harmony with nature, for nature is us—and this has always been the promise of the Boulder Experiment. But, now that the average house costs a million and a half bucks, we have a further challenge: how to make Boulder affordable, again. Some cities, like Philly, have done innovative things. We can look to such examples, and become one ourselves.
But environmentalists and progressives will have to work together, and side together, vs. developers and yuppies, neither of whom tend to care
(there are exceptions, be one)
about what makes a town weird and wonderful to live in. If we want to protect local, our moms n'pops vs. Amazon Prime trucks (like leaches, rolling around town selling volume in a day than a retail outlet paying rent and taxes sells in a month), if we want the many scientists and climbers and Buddhists and moms and dads and yogis and professors and runners and artisans who make this town special to be able to stay (or even come back, for many if not most are gone), we'll have to do something that works, something big, something urgent, something ongoing—something now.
And, again, that'll take coming together, not (just) tweets.