It's summer; it's hot where I live, and it's one of those times when I'm not in the mood to cook the same old stuff.
I have to admit I am feeling "experimentational" at the moment. Maybe it's because I am seeing all these beautiful plants in the early part of harvest season where I live in the Garden State (New Jersey is so much more than The Sopranos and Jersey Shore). Maybe it's because after all the time spent being careful during the coronavirus, I realize that my diet could use an overhaul. I decided to explore some vegan recipes.
I am not a vegan at this time, but I am curious, and I am more frequently choosing not to eat meat. Elephant Journal has so many delicious recipes right here on the site and I decided to try a few on for size. My criteria were that they are fairly quick, do not require the oven or too much cooking (I don't have air conditioning), and that in the spirit of experimentation, the recipes are plant-based.
Here are five that hit it out of the park for me:
Can I just tell you I love Thai food? I will always have real sesame oil in my house just because of that divine smell when it's popping in my wok. Mushrooms and tofu mix in well with the veggies. I used peas this time, but I can mix it up with whatever comes in my CSA order. Even though it's cooking, it's on the low end of effort and I can prep the ingredients if I expect a time crunch.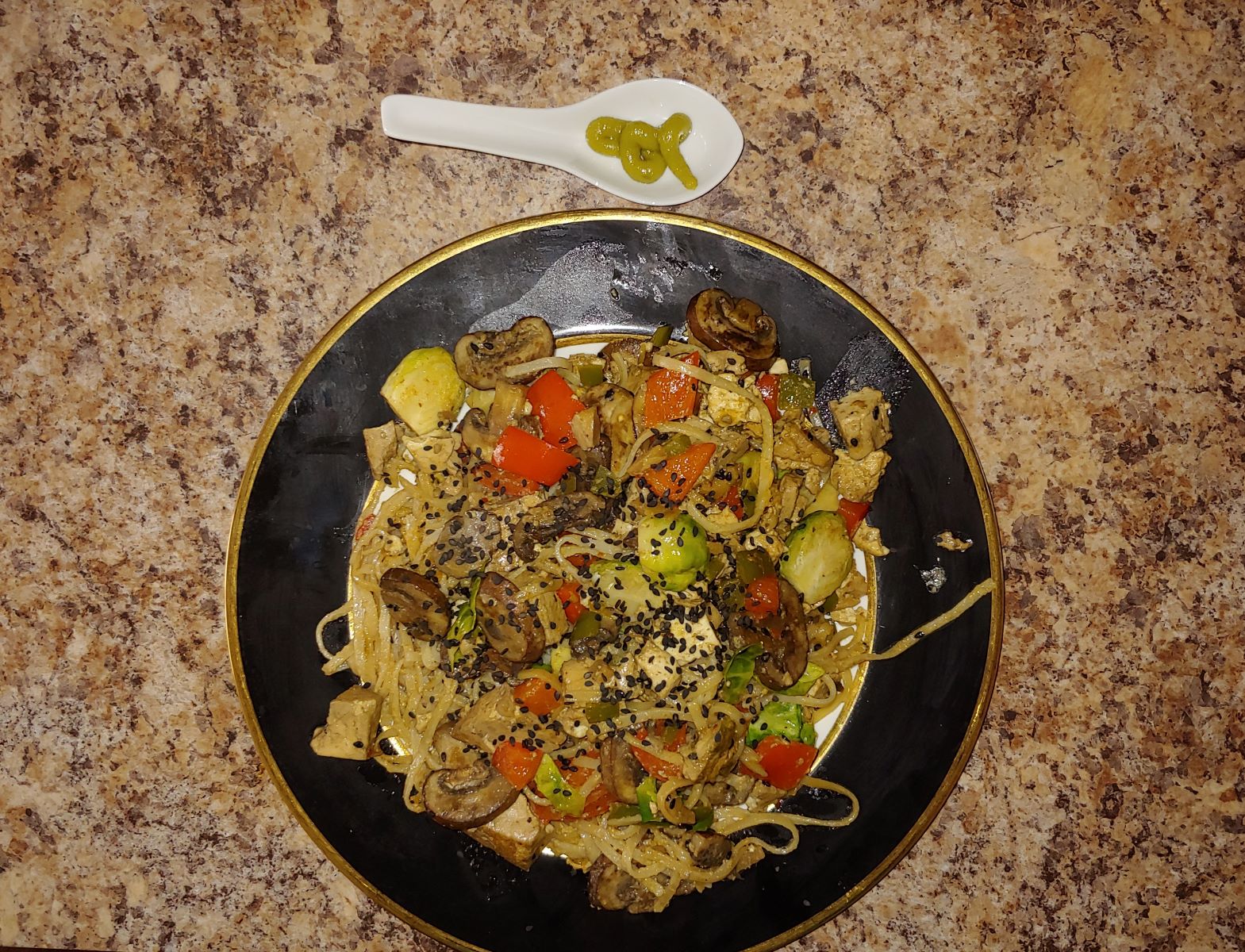 If you are an avocado lover, the first of this pair of recipes is super easy, five ingredients and a blender. The author has instructions to make it ahead so it can chill, but of course, I could not wait. It was delicious right away and even better chilled. I blended it directly into a canning jar and popped it into the fridge, after a little taste, of course.

The gazpacho has that hint of lemongrass that gives it the Thai flavor that I love so much. The cilantro is a garnish and I tend to think anything garnish is optional, but it's not a bad idea to have cilantro around for a salad another time. I'm not gonna lie; it's cute. When the Jersey tomatoes come in, this recipe is going to be a repeat.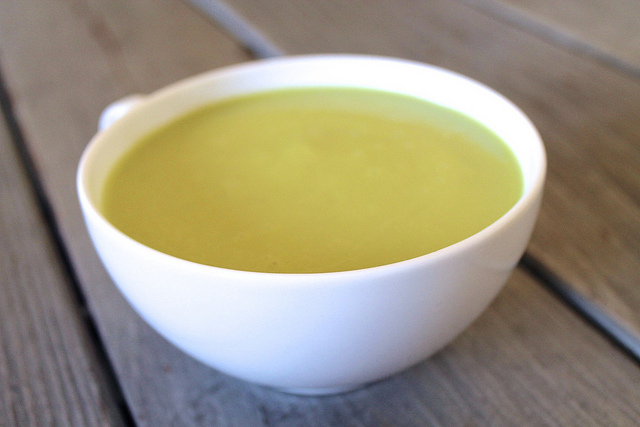 Linguine with Pesto & Wild Mushrooms
I have a small herb garden and I have a bit of basil going this year. I snip the leaves and dry them on the folding clothes rack. I had just enough growing outside to make the pesto component of this recipe, which by itself is a solid contender. Add mushrooms and linguine and it's just divine. If you're a mushroom fan like I am, this is a keeper.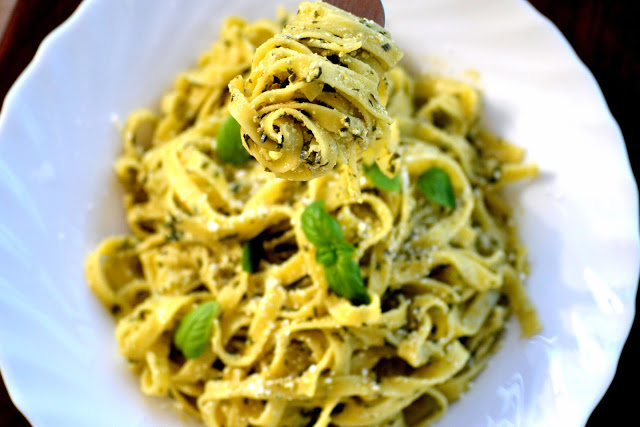 Vegan Tuna Salad: A Cool Recipe for a Hot Day
Some days you just want a sandwich, or something simple. This chickpea salad is just the thing. I did not use the ground kelp, but I think I will get some; it seems like a new dimension of flavor to add the next time I make this. And I will be making it again.
Pro tip: Save the liquid you drained from the chickpeas for the next recipe on the list.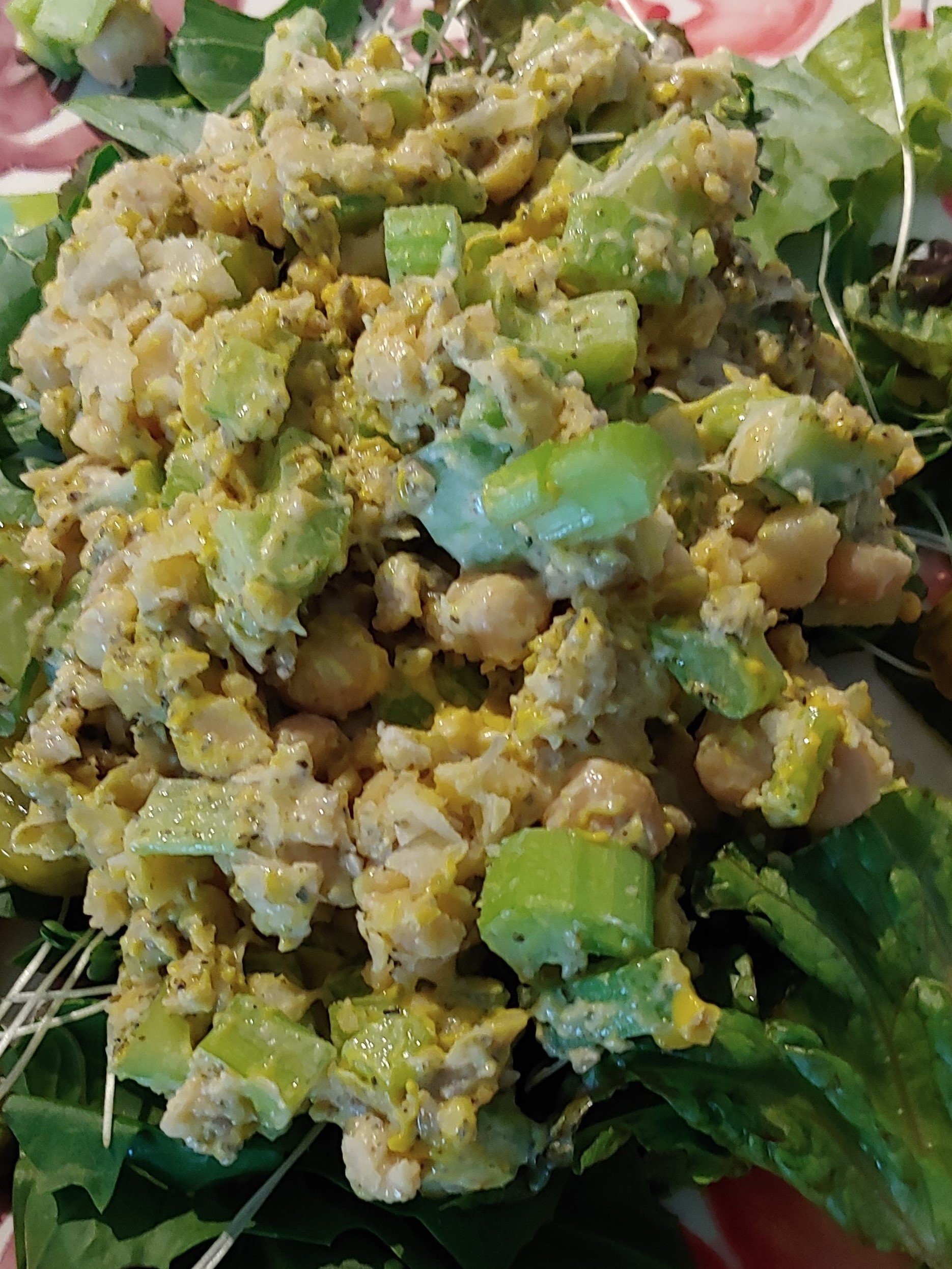 Spicy Butternut Squash Fries & Black Bean Quinoa Burgers
I have a side experiment where I am trying different veggie burger recipes. One of my criteria is that I am able to make them ahead and freeze. This one is quite good; I like black beans and this grilled up well with the corn I made. Remember the chickpea liquid I said to save from the "tuna" salad? Use that in place of the egg for a binding ingredient.
For me, part of the barrier to entry for a vegan diet is breaking out of the rut (it's not a groove, it's definitely a rut) of what I normally eat. When I mindfully consider other options and consciously decide to eat differently, I can make better and more nutritious dietary choices. These recipes are a good place to start because they are very close to things I already eat, modified to be meatless. I made what I love and consider the experiment a success.