This article is written in partnership with TAT Lab—they're redefining wellness with their interactive community that's dedicated to making growth and healing accessible to all, and we're honored to work with them. ~ ed.
~
"Just because no one can heal or do your inner work for you doesn't mean you can, should, or need to do it alone." ~ Lisa Olivera
Healing doesn't happen alone.
I know—I've tried.
I've recoiled. I've shut down. I've swallowed it all—and nearly drowned.
When we're in the throes of our pain, our trauma, our divorce, our job loss, our furry friend passing, a pandemic—it feels simpler to become smaller. These things are all so big, so I'll just become small. That should be the way to balance this mess.
Then our tiny circle starts suffocating us and the people who love us say things like "maybe it's time to get some help." So we do. And we usually start with the completely necessary, generally life-changing step of going to therapy.
We stare into the eyes of a stranger and rip open the container that's kept our pain compact. It helps—but therapy is like being in the classroom. It's clinical, it can be cold, it can feel dry, and it definitely doesn't hold you while your pain spills out.
We can't grow without the text book excerpts, the white board soliloquies, the hand-raising, the bathroom breaks to cry our eyes out—but from one therapist, a particularly "angry" one, you'll hear that the real growth doesn't happen in the classroom…it happens in the lab.
John Kim a.k.a. The Angry Therapist has spent his life and career humanizing healing, and now he's reframing what it means to "get help" with his revolutionary wellness hub called TAT Lab, with live group classes designed to unpack what you learn in the therapy "classroom."
What if you had a therapist who came with you instead of at you?
What if you heard your therapist say, "yeah, this f*cking hurts?"
Long before the quote graphic Instagram accounts run by therapists were born, John was writing (sometimes for Elephant Journal) and speaking about how therapists don't just deserve, but need to be seen as humans. He was done walking on eggshells to fit the perfectionist therapist mold. He was ready to open the BS-free floodgates for a new way of communicating, and a new way of healing.
"If you think life is about hard lines, your life will be hard. Life is about leaning into curves. Unexpected. Sharp. And twisty. That's what creates journeys, squiggly lines. Not straight ones created by society. Those are razors made of judgement." ~ John Kim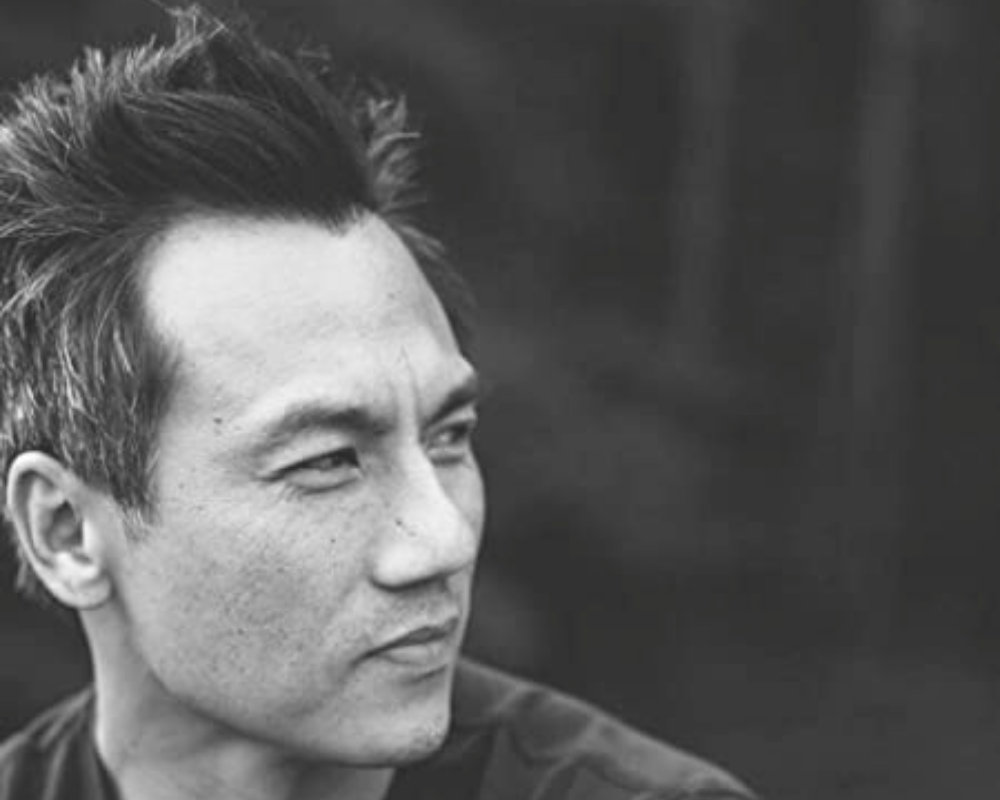 John's rogue therapy methods evolved into three books, a podcast, and a popular Instagram account where followers go for their self-help truth bombs like "Our Love Journey in a Shot Glass." His *insert healing topic here* in-a-shot-glass bits give life wisdom to us—straight up, no chaser, and they go straight to our heads.
His freedom in how he speaks about the hard sh*t in life gives us, and our therapists permission to be their messy, beautiful selves. They have their own sh*t they're dealing with. They go through breakups, deaths, awkward family dynamics, trauma—all the things that we're talking to them about. The traditional form of therapy drapes a corporate veneer over the depth of emotions discussed on their couches, and especially for the client, the dynamic can feel pretty uneven.
"Being sad in and of itself isn't traumatizing—being alone in your pain is."
That's what TAT Lab Coach, Charlene, summed up in her class that I attended last night: Practical Buddhism: When You're Emotionally Exhausted. All of us on Zoom, with some cameras on and some off, were there together, and we were completely f*cking exhausted.
She opened up about some of her turbulent journey through life, and although we may not have directly experienced it, we could relate to the emotions around it. It was evident in every chat message punctuating her practical statements and tips with "wow, I needed that," and "thank you for this reminder."
It was my first TAT Lab class, but I was already part of the community. There were talks of their Wellness Weekend, upcoming classes, and affirmations of seeing us all next time. It was a cathartic exhale, with well-deserved f*ck's peppered into Charlene's Buddhist teachings. Chef's kiss.
When you sign up for one or more of the 27 weekly live classes, you join a universe of humans on growth journeys who understand that an individual journey does not equal a solo one. They might not have had the same exact experience, but they might experience pain in the same way you do, and that's where the healing happens.
John had already been dreaming up this idea of a community holding hands through the messy growth journey together for years. He had been coaching and offering advice to people online before it was cool, and when it was still a tad bit taboo—but the isolating pandemic that normalized online therapy and self-help officially brought TAT Lab to life.
The beauty of confronting life's sh*tstorms from the comfort of your home versus shifting around on that rogue spring in the antique sofa in your therapist's office, is that you're more candid, more open, and the defenses are thrown out the window.
For the first time, all of our vacillating waves of anxiety aligned somewhere around the same frequency, and we were ready to put our sh*t on the table. For once, our collective anxiety reached a fever pitch that we could all hear. Anxiety sufferers and trauma survivors felt like their pain was no longer a dog whistle, but a beacon.
The Angry Therapist answered the call, and wrangled up all the fellow angry, anxious folks with him. Willing participants, disenfranchised at the very same time, were ready to face their pain, but they weren't doing it alone this time. People began to rely on the teachings and camaraderie of the TAT Lab community while putting clinical therapy into casual practice.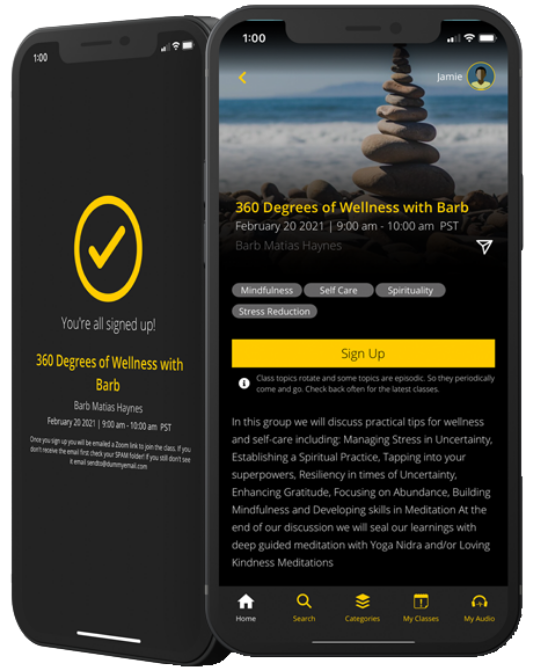 Relationships, love, sex, trauma, careers, Buddhism—you name it. The classes aren't limited to one vertical line of topics. Life isn't either, right? These are just some of the TAT Labbers' favorite classes that you absolutely cannot miss:
>> CoDependency with Vanessa
>> Dissolving your False Beliefs with John Kim
>> Singlehood/Expired Relationships with Dené
>> Healing Trauma: Trauma Toolbox with MC
>> Family Systems with Taune
Once you venture into the healing ecosystem of TAT Lab and begin popping your head into some of these classes, you'll see curated class suggestions in your account to make your path to healing even smoother. There's also countless hours of Audio Courses to listen to, playlists to cultivate, direct self-betterment text messages from your coaches, and your new TAT Lab family placing their virtual arms around you while you digest it all.
The ultimate key is being in the midst of healing warriors when you attend a live class, and witnessing vulnerability spread like wildfire. When you realize that you share a shard of the same broken glass with another person, it helps dull the edges. Someone else has been there, and they're here, right now, right in front of you—well, virtually.
It's impossible to heal in the shadows. As much as we want to hide when we're wounded, we'll never survive if we do. TAT Lab opens the door for us to not just find healing companions—it brings them directly to us.
The best part? They're just as pissed off at the sh*t that's happened to us as we are.
~
Hear it straight from the Angry Therapists's mouth in his live chat with Waylon Lewis: