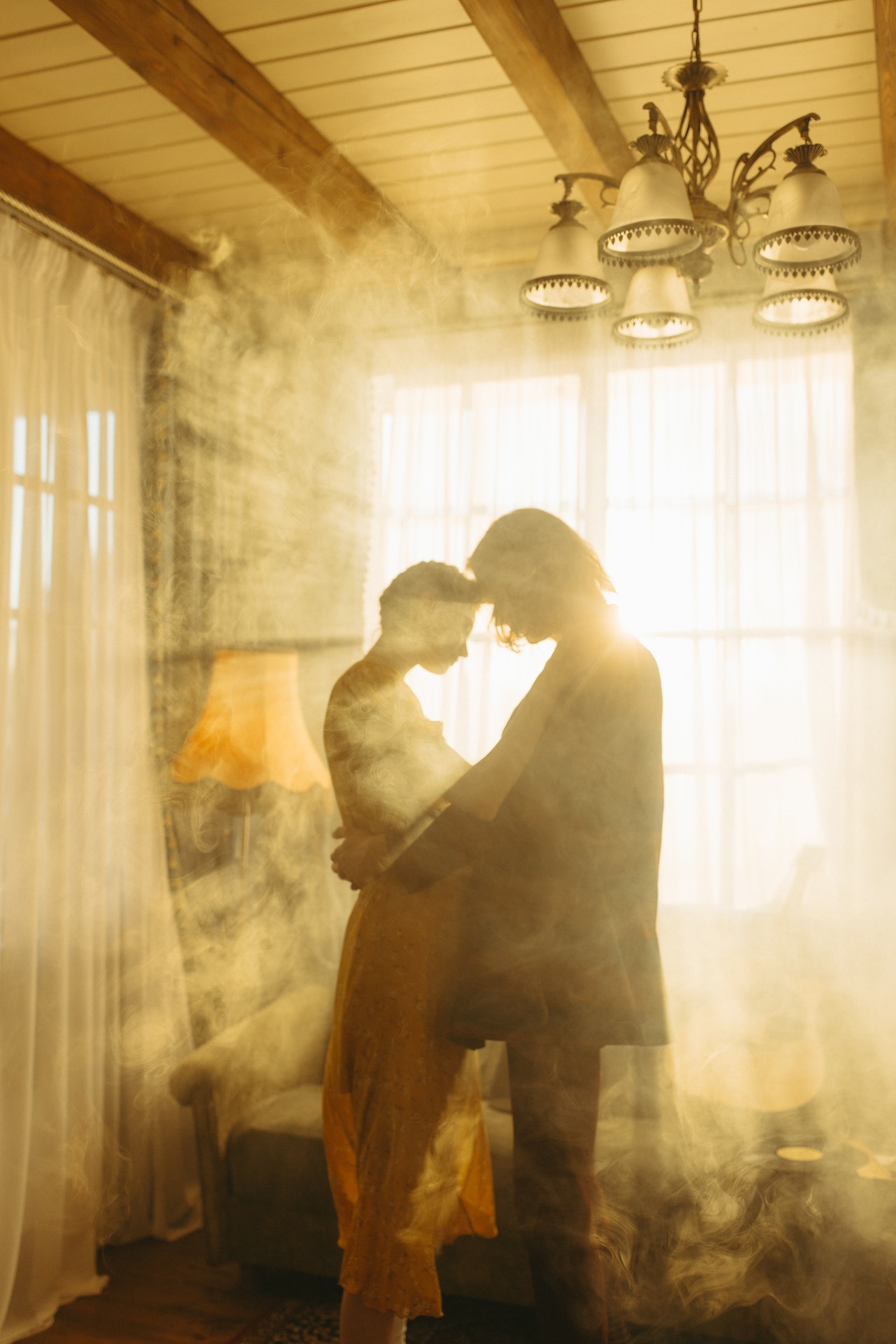 I close my eyes, and I see water. The beach, a lake, cool, rushing mountain streams in the pouring rain.
I close my eyes, and I see emotion flashing across our faces—nostalgic autumns and sweet springs.
Oh, hold on, then there are surprising ups and downs of life. The good things we don't see coming and the sh*t that just plain hurts.
But when I close my eyes, I see you and me.
I see us driving on an open highway at dawn. I'll complain about the music you put on the radio and finally convince you to play 90s rock from an old CD that skips on track 17. We'll roll down the windows to taste fresh air in our mouths like ripe fruit and squint to see the faint crescent moon.
We'll laugh, our bodies drenched in the apricot hues of sunrise. I'll get hangry, eat fast food, and regret it.
You'll call your friends from the car and ask me to make lists of fun things to do next year.
And there you are beside me—smiling with your kind eyes and bad jokes.
You are just there, and I don't take that for granted…most of the time.
Sorry, darlin'. I know I do forget to be grateful on the grumpy, long-ass days of life when my head is in a fog and I'm about as friendly as a cactus. I'm only human, right?
So let me tell you now, here, today—
I love the way your voice sounds when you greet me good morning
I love the flowers you planted in our yard
I love how much you care about the earth, the forests, and every person in your life
and I love it when you tell me
I still take your breath away
when I walk into the room.
We are good at caring for each other's souls, for the long-lost dreams that climb to the heights and truth of what we are meant to do in this world.
With us, it feels comfortable, like warm sunshine glowing with gold flecks on our cheeks. It feels real, like the raw frustration and insecurity of life that can only be softened when spoken aloud to a loved one. It feels exhilarating.
I like how we can be captured and enraptured by the simplest moments.
Delight doesn't take much for us. It could come in a thousand glittering forms—a home-cooked meal, a long, juicy hug, a walk by waterfalls in the shadows of sunset, a rainy afternoon at home, or the wingspan of the open road.
I like how we embrace the bumpy patches, mountain climbs, and the smooth days too.
Because we like adventure.
And I like the way life feels with you next to me.
I like it a lot.
~