Maya Angelou has long been one of my favorite writers, nay, human beings. And here's Ben Harper's cover of that indelible poem.
If you don't know her work, you could start here, with this poem. But I love hearing her voice, such rich wisdom and strength born of vulnerability, or triumph over pre-judging and abuse. Here's my testament to her when she died. 
And here's that quarter.
A great little moment in our ever-evolving, tumultuous U.S. history that gives me a moment of breath, of reward for voting, of healing.
Oh my I can't wait to get one of these.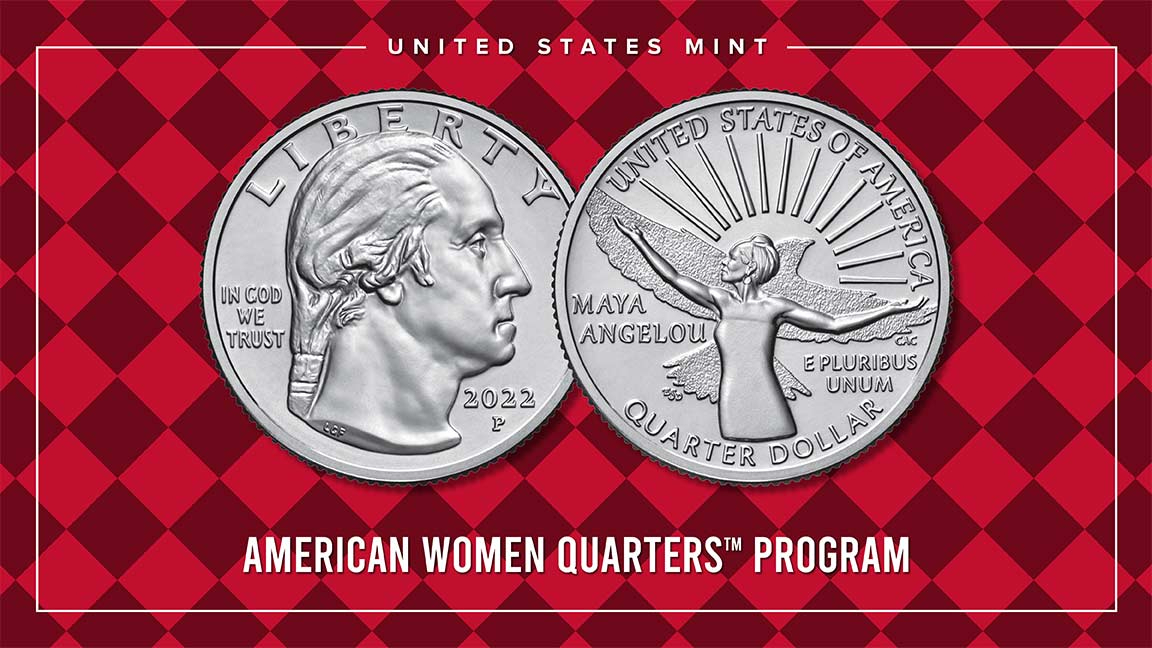 Legendary poet and activist Maya Angelou became the first Black woman ever to appear on the quarter when it went into circulation on Tuesday. She was the first honoree featured as part of the US Mint's American Women Quarters Program, which runs until 2025. "Each time we redesign our currency, we have the chance to say something about our country — what we value, and how we've progressed as a society," Secretary of the Treasury Janet L. Yellen said in a statement.
Photo via @usmint. Read more here.
"The United States Mint says it has begun shipping quarters featuring the image of writer Maya Angelou. They're the first in a series of quarters honoring American women. Angelou, author of "I Know Why the Caged Bird Sings," died in 2014 at age 86."
"The additional honorees in 2022 are physicist and first woman astronaut Dr. Sally Ride; Wilma Mankiller, the first female principal chief of the Cherokee Nation and an activist for Native American and women's rights; Nina Otero-Warren, a leader in New Mexico's suffrage movement and the first female superintendent of Santa Fe public schools; and Anna May Wong, the first Chinese American film star in Hollywood, who achieved international success despite racism and discrimination."
"For the first time ever, the US quarter features a Black woman. Maya Angelou, legendary American poet and civil rights activist, is being honored on the "tails" side of the coin, as part of the American Women Quarters Program."