This post is offered in partnership with our friends at Dame. They're an eco, sexy, fun company dedicated to spreading sexual pleasure and education. We're honored to work with them. ~ ed.
When I was still in the dating world, there were a few things I'd do before meeting suitors—to mentally prepare.
Honestly, I hated dating.
The whole thing kind of felt like trekking through the jungle when you thought you'd signed up for an all-inclusive resort vacation. And remember: pretty much every poisonous animal that exists…exists in the jungle. Thank god I'm married.
I'd pound a few glasses of wine, force a friend to come over to distract my nerves even further, and, of course, come up with an escape plan—aka, I prepared for the worst.
Okay, okay, some parts weren't so bad…I always enjoyed the flirty-and-a-little-dirty texts. There's an intimate and sensual interplay that occurs; it's an exhilarating feeling of "riskiness" while still being in control and safe (when done mindfully).
Actually, wanna know a fact? "Research published in the journal Computers in Human Behavior in 2018 revealed that…
People who regularly sext with their partners have better sex lives than those who don't."(1)
Some might call that the power of suggestion…I call it foreplay in high definition.
Another perk? This naughty little exchange can get our juices flowing no matter how close or far away we are from that privileged receiver in our contact list.
For example, when my husband and I first started dating, he was traveling through Malaysia. His service was shotty, but we left each other some rather choice sexts, so whenever he could randomly connect, it was a hot surprise—to say the least!
As Laura Delarato, in a sexual wellness resource supplied by primo adult toymaker, Dame, says, "While its availability would be considered a run-of-the-mill practice considering how often we check that latest notification and utilize emojis to share our lustful secrets, sexting is also a skill that can build tension, anticipation, and desire."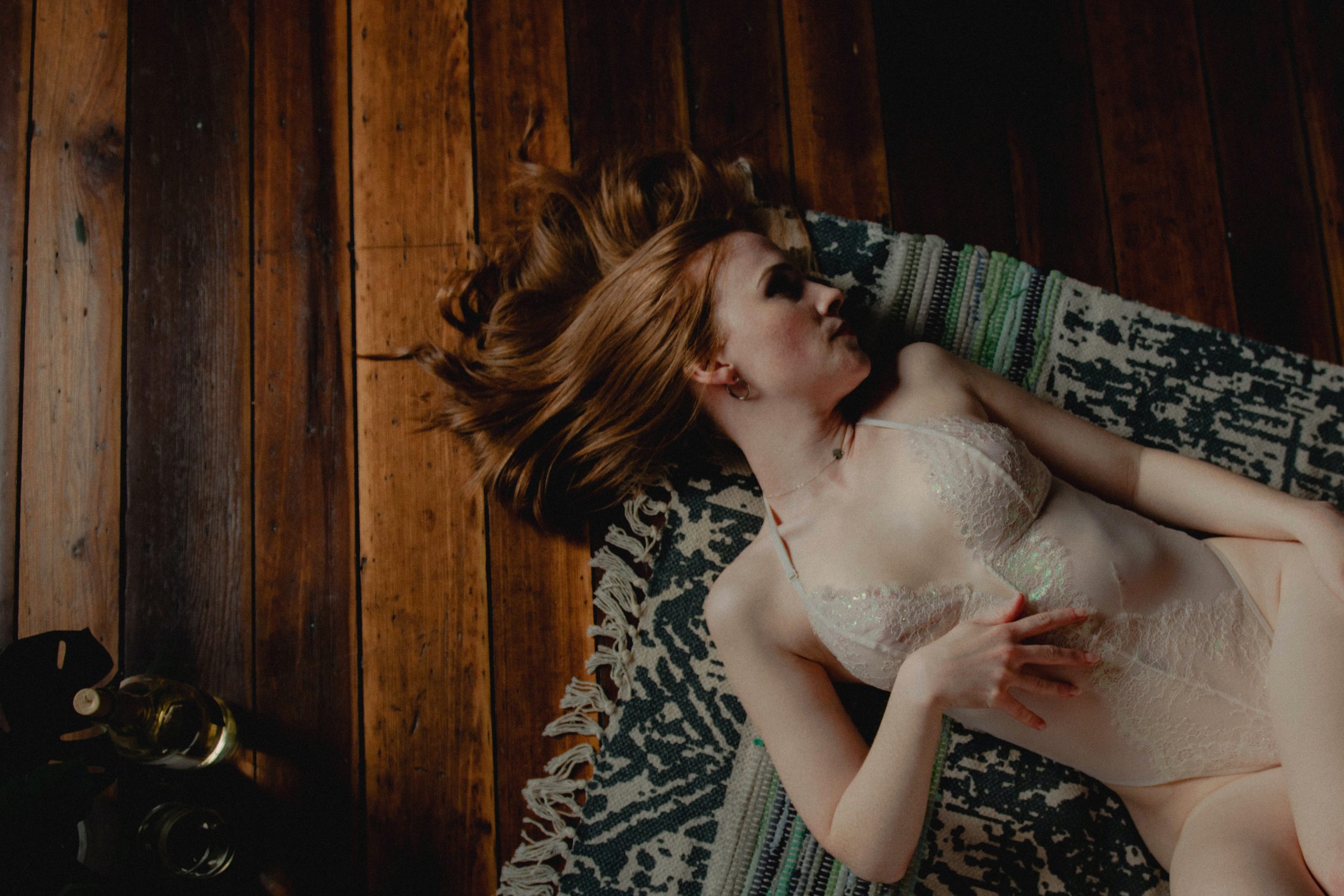 Here at Elephant, we love Dame because they're devoted to spreading sexual pleasure and education—and because we know they make high-quality, women-centered, damn-good sex toys. Seriously, they're tried-and-true orgasm-givers. In particular, they've committed themselves to closing the "pleasure gap."
One of the biggest pieces in closing the orgasm gap is making sexy play of all types, including sexting, non-taboo—something we can educate ourselves on without shame. This gives everyone the opportunity to explore their bodies, desires, and preferences so that sex (solo, partnered, and beyond!) is both hot and equal.
Talk dirty to me…or a text will do.
Considering that a whopping 88 percent of Americans have exchanged sexy messages with their partners(2), there is no denying that an allure exists in this digital world of erotic exchange.
Part of this allure probably stems from a desire to engage in some form of "dirty talk," but having some fears around it. Which makes total sense. 
Dirty talk requires vocalizing desire in a way most of us are not used to, especially if you're a vulva-haver who, let's just say, has been raised in a patriarchal culture that ignores the importance of your pleasure or considers it irrelevant to the discussion of sex. It also requires feeling extremely comfortable with this person—being willing to make yourself vulnerable to them in a new way.
But even when it comes to sexting, just like any skill, it requires an understanding of the "rules" or etiquette (yes, even naughty texts have a certain level of manners and safety precautions).
Luckily, the sex-perts at Dame have offered us some juicy tips and tricks to get our sultry DMs flowin' like never before—while protecting our well-being.
Let's skip the foreplay (probably the only time you'll hear me say that) and get to the good stuff, shall we?
Sexting 101 & some tips (wink, wink) to get you goin':
1. Consent, consent, consent. 
Sounds simple, but it's gotta be said. The same rules apply here as they do in the bedroom or any other area of life. If it isn't a f*ck yes, it's a f*ck no.
2. Bring toys into the mix
Not sure what to say (even via text) or what pic to send? Try incorporating your favorite toy (my current favorite is Dame's mind-blowingly enjoyable suction toy: Aer. It's not your average vibrator; it's a whole new pleasure experience. It mimics the flutter of a tongue and the suction of a mouth. Uhh, yes, please!)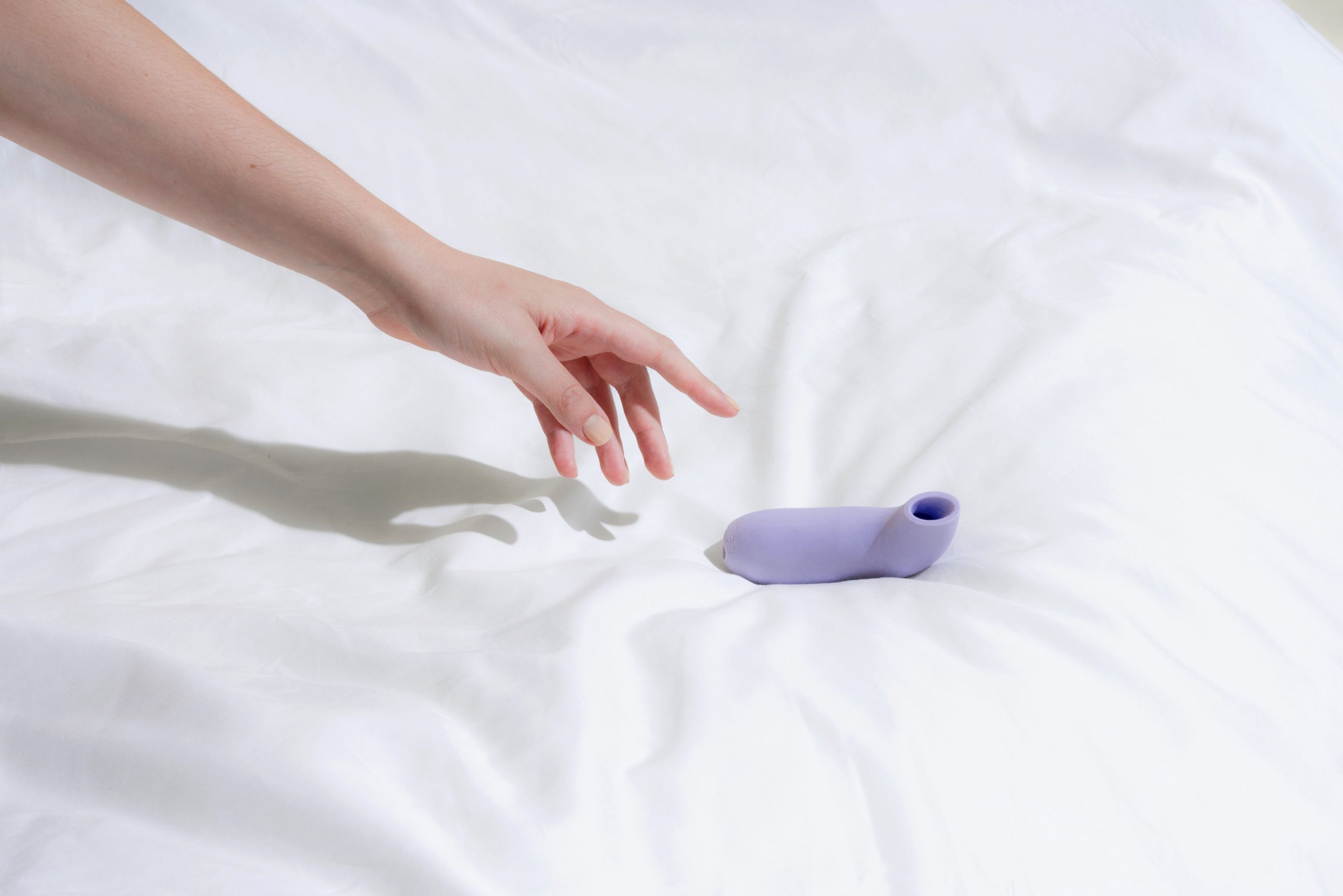 Using a toy can help us get back into our body—the sensual experience—rather than being stuck in our heads. Using a toy is also a sexy prop for a naughty pic if you're lacking inspiration.
Sexting example: "I'm sending you a photo of my new toy—but I'm wishing it was your tongue instead."
3. Boundaries
Important things to talk about prior to getting dirty:
>> Will you delete the messages immediately after the conversation, or is it okay to keep them on your phone?
>> Will you only sext using a secure third-party app (like WhatsApp)?
>> Is there anything you really do (or don't) want to sext about?
>> Are you comfortable receiving written texts?
>> What about photos?
>> What about audio messages?
It might seem like some surface-level interaction, but this is actually a powerful practice in communication and boundaries—in general. Hello, d*ck pics I never asked for. 
Plus, it can be easier to establish these do's and don'ts while you're "hiding" behind your phone screen.
4. Tease
Just like with body-to-body sexytime, sometimes the teasing and foreplay are the most thrilling! Don't feel like you have to give it all away at once.
Start slow with what you want and know: I want to put my ____ around your ____. Then let the conversation take off from there by using ellipsis (…) or breaks in the conversation to build suspense. Enjoy the tease…it will make the moment you're together (or alone by yourself) that much more heated.
5. Safety & Angles
I don't mean the view that makes your behind look like the best version of itself—I mean the angles that keep you the most digitally safe.
Listen, the desire to look upon nude bodies is as timeless as the word "desire" itself: even Queen Victoria purchased Franz Xaver Winterhalter's nude-filled painting "Florinda" for Prince Albert for his 33rd birthday in 1852.
So, you're not alone, my nakey textin' friends! Still, that doesn't mean we should entirely romanticize the notion of sexting without a baseline of safety. Before pressing send, it's always smart to make sure we've taken some precautions. When it comes to your face and distinguishing features, like tattoos, do yourself a favor and keep them out of view. Or even add a fake tattoo for fun.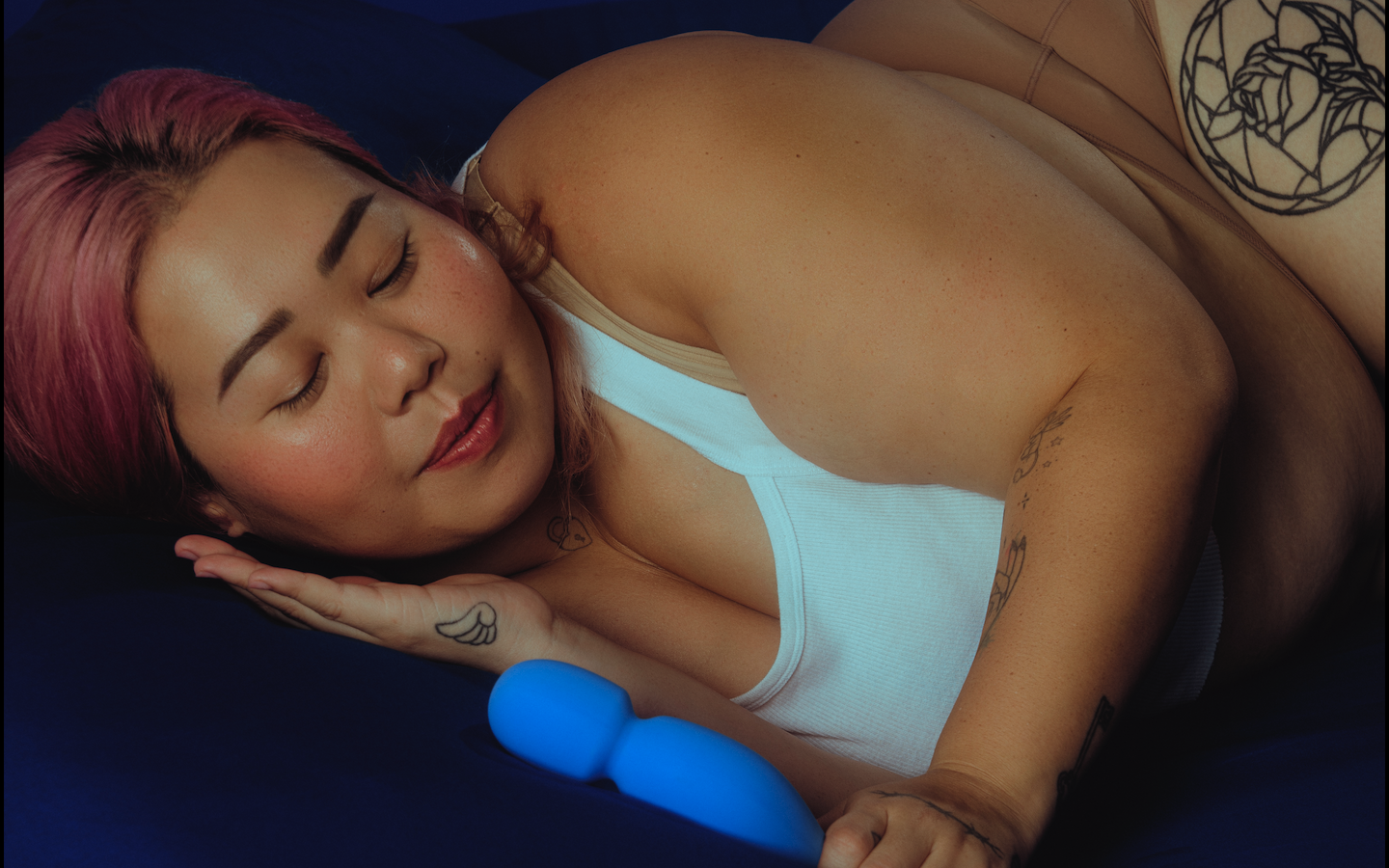 No matter what our sexting style—whether it's the "fluent in emojis," "the ultra-descriptive," "the beginner," or the "no words—just pics and vids" type—this phenomenon is no longer something to stick our noses up at.
There are legitimate benefits to digital seduction:
According to Dr. LeslieBeth Wish, Ed.D., a licensed psychotherapist, author, and TEDx speaker,
"Sexting is a powerful turn-on because it's a safe way to […] let your guard down with the other person in a way that you might not quite be ready for in person.
Plus, you don't have to worry about physically pleasuring your partner adequately (or at all), and you don't have to think about switching positions. And since your partner isn't in the room, you can simply focus on your own pleasure without feeling the pressure to orgasm or getting your partner to finish."(3)
Sexual wellness includes being able to express our desires and fantasies in a safe container, and these sexting conversations create just that.
I'm still crunching the numbers on this, but so far, my extensive "research" indicates that healthy sexting exchanges = better orgasms for everyone.
~
Dive Deep into More Pleasure (Elephant Tested & Approved).
1. Aer
"A fun, efficient, no-nonsense orgasm machine."
1/4
Not just a vibrator, it's a whole other adventure. Its pressure wave technology creates rhythmic pulses of air that'll give even the most savvy, curious vibe users a unique thrill. Aer mimics the flutter of a tongue and the suction of a mouth—perfect if oral stimulation sends you over the edge.
15% OFF using code ELEPHANT15 >>