If I had to choose one food to eat every day, it would definitely be fajitas.
I adore fajitas; they're healthy, delicious, and easy to make. However, when I switched to a plant-based diet almost a decade ago, I had to figure out a new way of making fajitas.
After trying different recipes, I confirm that what makes fajitas so flavorful and good are the spices. With the right amount and choice, we don't even need to use a meat substitute. I've had fajitas with veggies for many years and the flavor was incredible; I've only recently added soya chunks to the recipe.
So feel free to omit the soya chunks or replace with any other meat substitute that you might find delicious. It doesn't matter what you go for; it's all about the seasoning.
I usually like to have my fajitas in a subway bread, but feel free to use soft tortillas instead.
Bon appétit!
~
This recipe yields around 3 servings
Ingredients:
For the fajitas:
1 onion, sliced
1 medium-sized green bell pepper, sliced
1 medium-sized yellow bell pepper, sliced
1 medium-sized red bell pepper, sliced
1 cup cooked soya chunks

For the seasoning:
2 tbsp lemon juice
2 tbsp soy sauce
1/4 cup olive oil
1/2 tsp black pepper
1 1/4 tsp paprika
1 tsp garlic powder
1/2 tsp onion powder
3/4 tsp cumin
1/2 tsp oregano
Salt to taste
For the guacamole sauce:
1 big-sized, ripe avocado
Salt
Lemon juice
Additional ingredients:
Subway bread or tortillas
How to make the guacamole sauce:
Cut the avocado in half, remove the pit and skin, and mash the green with a fork. Sprinkle with salt and lemon juice and mix well. Set aside.
How to make the fajitas: 
1. In a medium-sized bowl, whisk together the sliced veggies, the soya chunks, and the seasoning ingredients. Mix well.
2. In a fry pan, add the fajitas mixture. Cook until tender.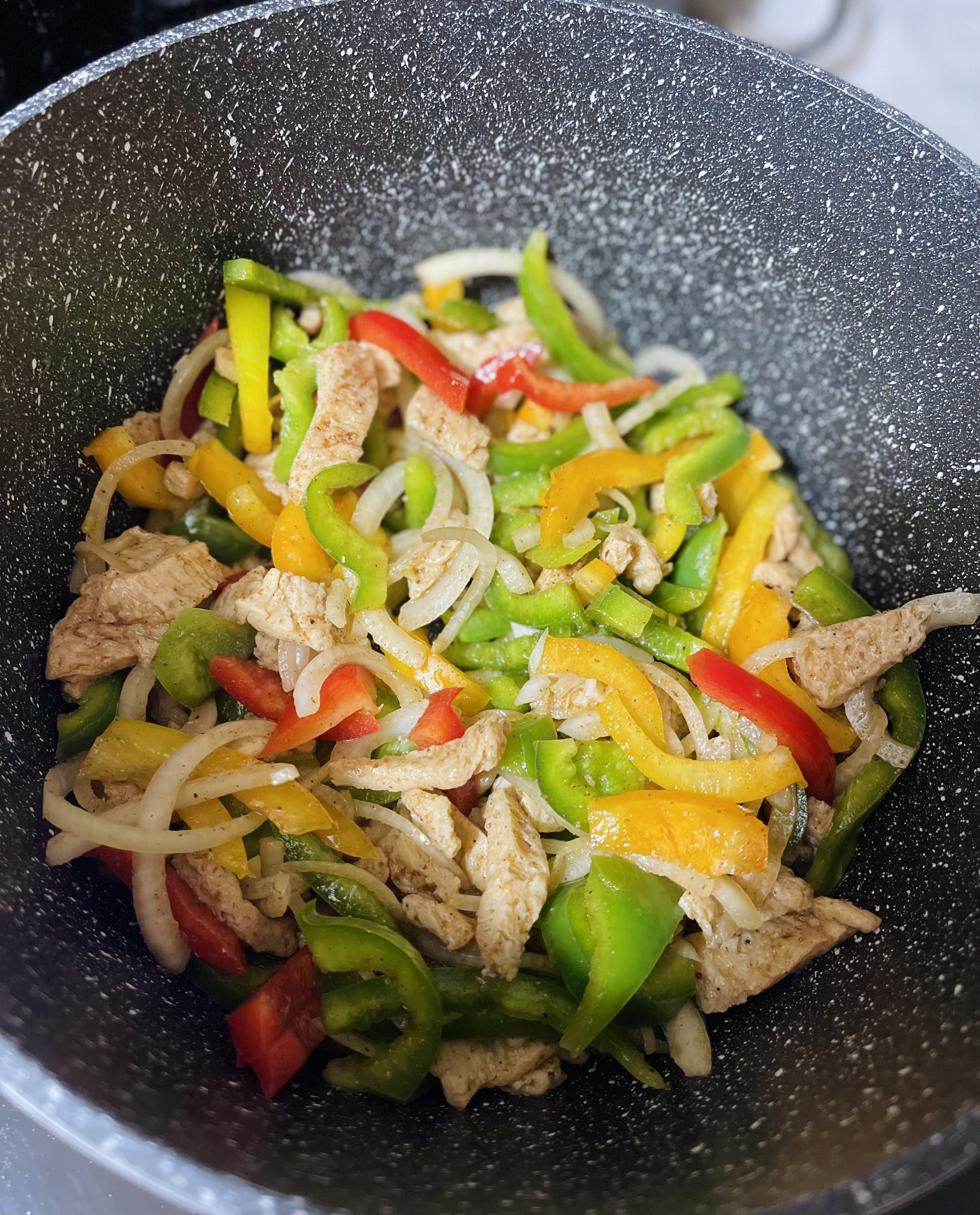 3. At the bottom of each tortilla or subway bread, put a generous amount of guacamole sauce then add your fajitas.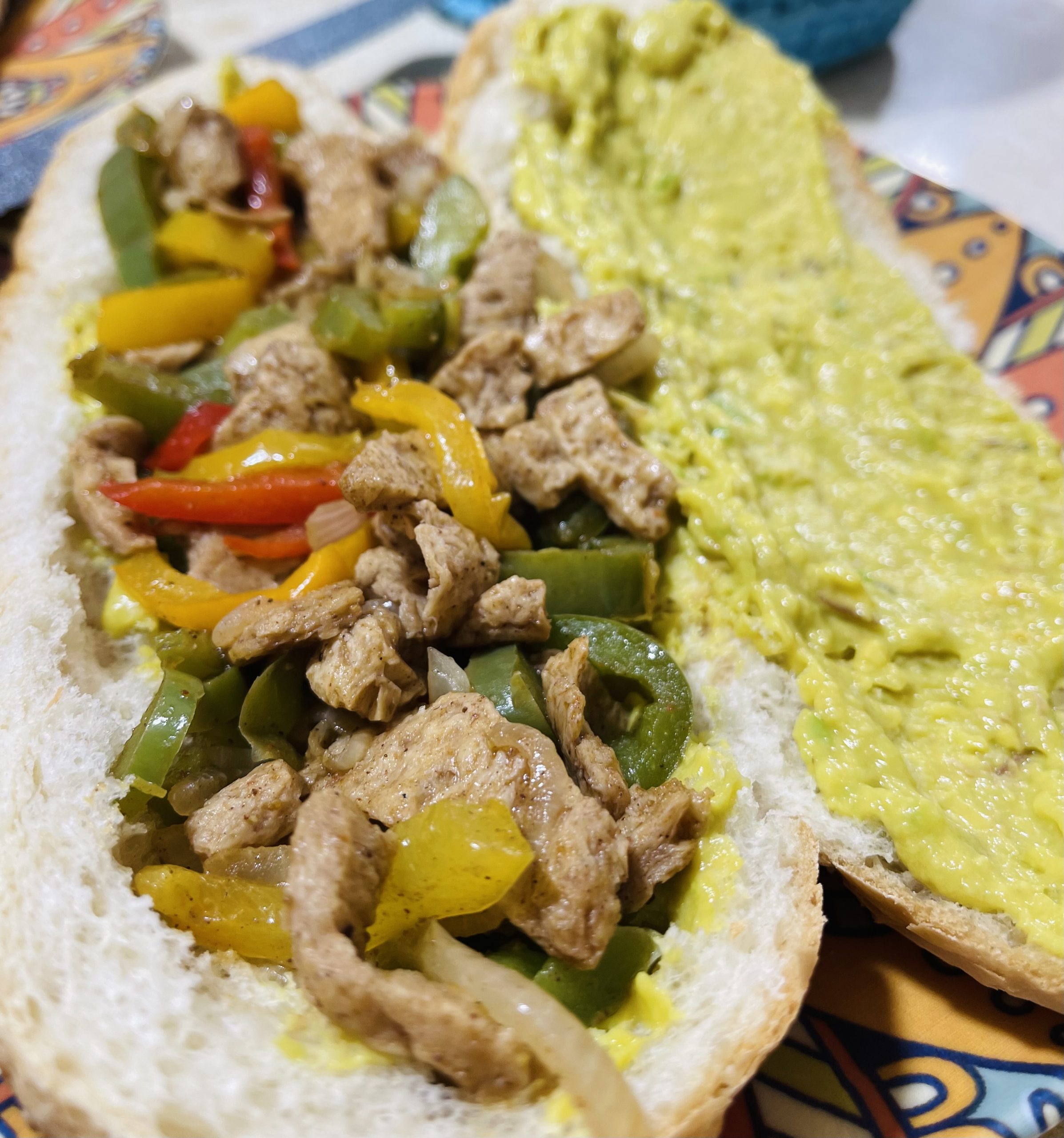 4. I like to heat up my fajitas when they're done, so I pop them in the oven for three or four minutes for a warm bread (optional).
Let me know if you try this recipe!
~