View this post on Instagram
The subject of self-love is trending and yet somehow it can come across as a little bit cliché nowadays, not to mention vague.
Still, there is an enormous number of articles and quotes to inspire us to find happiness in loving ourselves first. And I get that. I was one of those people who advocated it on my blogs and conveyed that message to most of my clients.
Yet for some reason, it wasn't reaching my core, even though logically I knew it was true. I kept battling with low self-worth, self-doubt, and at times, self-hate.
However, these negative stances have been slowly shifting throughout this year. I have emotionally invested in weekly talking therapy, and from this, so much clarity has emerged. I can see other issues relating to the circumstances in my childhood that kept ultimately blocking my connection to self-love.
Diving deeper into these realms of resistance, I made contact with the firewall I call "avoidance," which blocked me from knowing the real me all my life.
If my words speak to you, then read on and discover if any of the following points relate to your door of resistance to self-love.
Please note that in no way am I a trained psychologist, and so what I write is only a reflection on what I have experienced through my relationships and on my journey to loving myself and learning to be a light coach. I only wish to be an encouragement to you.
1. Always feeling stuck.
Do you find yourself going around and around in circles year after year and coming back to the same negative scenarios? Over time you start to feel trapped and frustrated. You feel powerless.
2. Your sense of self is wishy-washy.
This inner blindness you are carrying shows up as indifference or feeling numb. It can feel like not knowing what feels wrong or right in so many decision-making situations. Your logic and intuition clash with each other.
3. Abandonment of self.
You find you have been insidiously allowing negative situations and events to carry on, regardless of feeling desperate. And to boot, knowing it's just such poor treatment for your soul with absolutely no regard or respect allotted to you despite your integrity.
4. Impatience and lacking joy.
You put way too much pressure on yourself to succeed and find it hard to acknowledge that it really is a step-by-step process and that it's not always the destination but the journey that can be just as worthwhile.
5. Flimsy boundaries on self.
Not knowing when you have had enough to eat or drink, even though you have told yourself so many times you want to have more discipline. You know that looking through social media hour after hour slumps your energy and steals your time. Your boundaries are permeable. This can relate to anything that slumps your energy and lowers your vibe.
6. Isolation versus a healthy community mindset.
Is it easy for you to shut yourself off for months at a time and being a writer you're probably an introvert, this feels normal. But bearing in mind, finding ways to not meet up with friends and family or network is possibly a way of abandoning yourself. Humans are social creatures and do need people to thrive.
7. Emotional poverty.
Do you put your needs last and perhaps even not at all? You don't treat yourself often and, in some ways, you have a scarcity mindset in putting yourself at the last of your priority list. You don't pour into your jug. You don't see that you need you too.
8. Projection.
Do you get easily hurt by others and automatically assume you have done something wrong? Is it easier for you to find fault in other people's lives and choices? It can be a subconscious process that dissociates what we find we don't like about ourselves and place it onto someone else's character.
Many of us struggle and we have multi-dimensional psychological layers that go beyond logic at times, but I just find so many of the above points do point to a disconnection of self-acceptance.
Talking therapy is a wonderful tool to unpack your inherited limiting beliefs that significantly hold you back. They are the gluelike resistance that prevents self-compassion and self-connection. Having a relationship with yourself that envelops kindness and love is the most powerful stance you can ever live from.
Self-love is a commitment that you deserve.
Much love.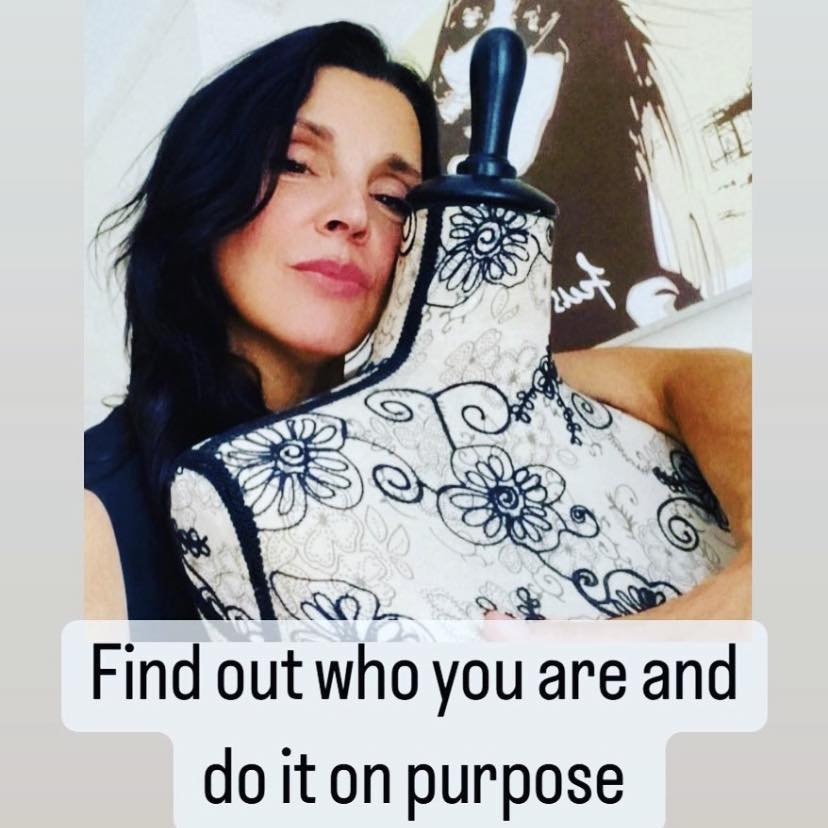 ~
Please consider Boosting our authors' articles in their first week to help them win Elephant's Ecosystem so they can get paid and write more.