"How have mine eyes out of their spheres been fitted—in the distraction of this madding fever!" ~ William Shakespeare
I always thought when people say they stay in difficult relationships because they "love" someone, it was a cop-out.
I know love well; it has shaped me, twisted me into something new again and again, left me in tatters like the sail of a shipwreck, and taught me endurance and the concept of boundaries.
I don't mean the flush of "Romeo and Juliet-eque" first love that is exciting and lustful and all-encompassing—truly awful and miraculous all at the same time. The kind of love that is sweaty, passionate bodies with saffron and spice hanging in the air (although that is an aspect I try to keep alive as time goes on).
This Shakespeare tale is touted as one of the greatest love stories of all time, but I disagree. I find that love means that one will endure things that would not usually be endured. To an extent, self-preservation goes out of the window—because one cannot truly love whilst having the walls of selfishness up.
Love is bleeding into each other, like watercolour paints. It's breathing in each other's breath while wound around each other on cold nights, foreheads touching, with cold fingers interlinked. It's merging. Whether you like it or not, love cannot be in compartments or at arm's length; it is messy.
Why would someone stay in something that caused them sadness or distress? I have done this myself—many times. I leave when I know there is no more growth, when the soil and the seed that once had the possibility to nourish each other (though not necessarily in the same ratio) are dead.
It seems to be a soul mission of mine—to be the soil. To provide the nourishment and the right conditions for seeds that once seemed barren to start growing. But a single plant that reaches capacity and dies and is content with this limited growth does not provide continued nourishment for the soil.
Love is growth; it is wild plants and flowers in all different colours and varieties and chaos and wildlife and sounds and smells.
My partner asked me recently, when it is that I realised I loved her. I said I did not know—except I did know, but at the time I couldn't articulate it. It was when I knew I was willing to be what she needed, when I knew I was willing to be the soil and exercise patience so that she could grow.
I do not mean it in the way that one should always give more of themselves in all situations so that it becomes unbalanced, but at times, one must give more of themselves than the other, and vice versa.
I knew that when she grew, she would nourish the soil so that we could grow a garden together.
"Boundaries" is somewhat of a buzzword on social media, and yes, they are important, but the truth is that love will push them, break them, and make us reassess them. Breaking and building is how individuals grow. We must break what we think we know and let love penetrate and permeate every part of us so that we can learn new pathways and build castles anew where the old structure has fallen into ruins.
Love is our greatest tool and teacher if we are brave enough to allow it inside—many of us do not because the vulnerability is too much to bear. We stay in our familiar structure, unmoving.
Allowing love in is swallowing a potion with no idea of the effects—a leap of faith, bravery.
Love is facing a fear to support the other person, saving them the extra crispy chip, bringing a cup of tea in the morning even when you don't like each other much.
In the case of my grandparents, love was sitting side by side in the same armchairs for 60 years, even when they disagreed, argued, and irritated each other; there they would be, sitting side by side, chewing the fat.
I still remember my grandmother looking at her late husband's empty armchair and saying, "He should be sitting there," with tears in her eyes. I recall that moment clearly; her pain was palpable. She had loved and lost.
Humanity needs to grow and evolve, and it has, and continues to do so. We can see it throughout time. People throughout the ages have betrayed the expectations of their family, of society, of religion to form a union with another. If they did not, we would not have biracial couples, gay unions, or people marrying outside of their religious expectations.
Some will face losing their family to be with the person they love; how could an invisible force such as "love" cause people to betray their beliefs, to sacrifice themselves, to give up what is important to be with someone else, to offer much more of themselves than they would ever offer in usual circumstances?
Henry VIII reformed the official religion of England, with great uprising and consequence, all so that he could get divorced and marry Anne Boleyn, the woman he loved—so much rebellion and chaos, and all in the name of love and union?
After over 20 years of learning in love and loss and relationships, what I would say now is: let's chew the fat, year after year. Let's grow the garden; let's keep striving for our own evolution and the evolution of others by their association with us; let's pave the way for the next generation and live in truth always.
And I will sit with you side by side, year after year, and bring you tea in the morning—even when we don't like each other much. When we lose sight in the stormy seas and our faces are wet with pelting rain and when the wind is bitter and fierce, just hold on and know the anchor is always there.
And although "love" cannot be quantified or hypothesised with any definite result, I see now that it is not such a copout to say "I do it because I love them."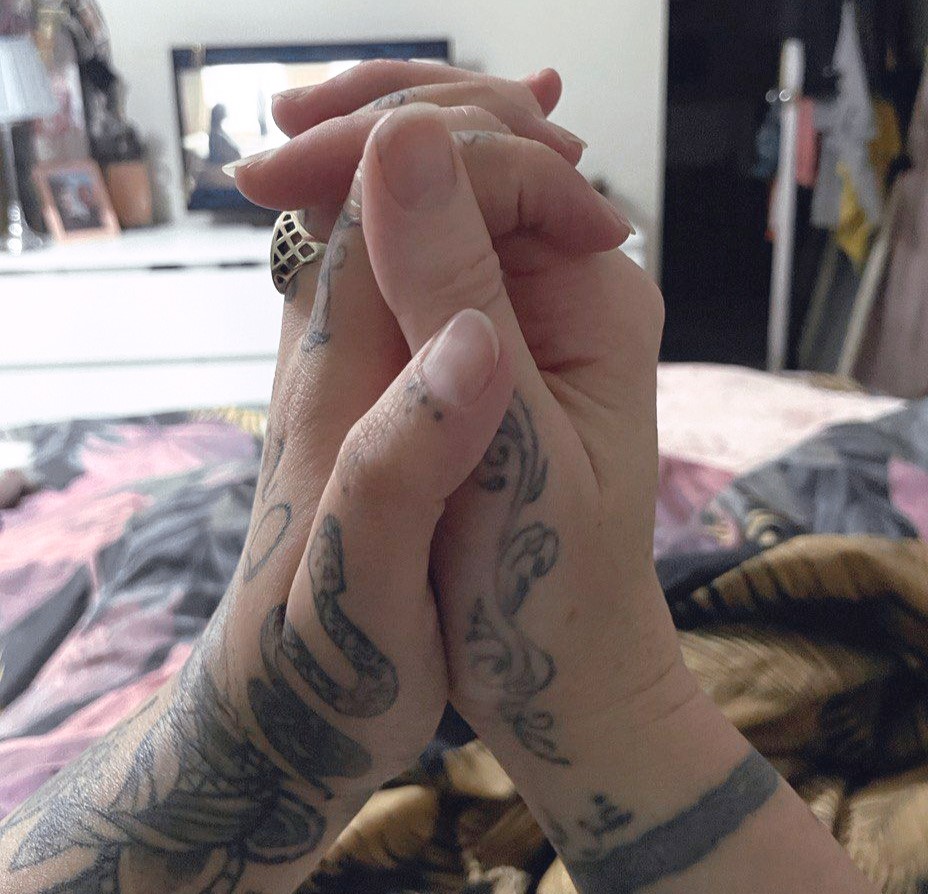 ~
Please consider Boosting our authors' articles in their first week to help them win Elephant's Ecosystem so they can get paid and write more.