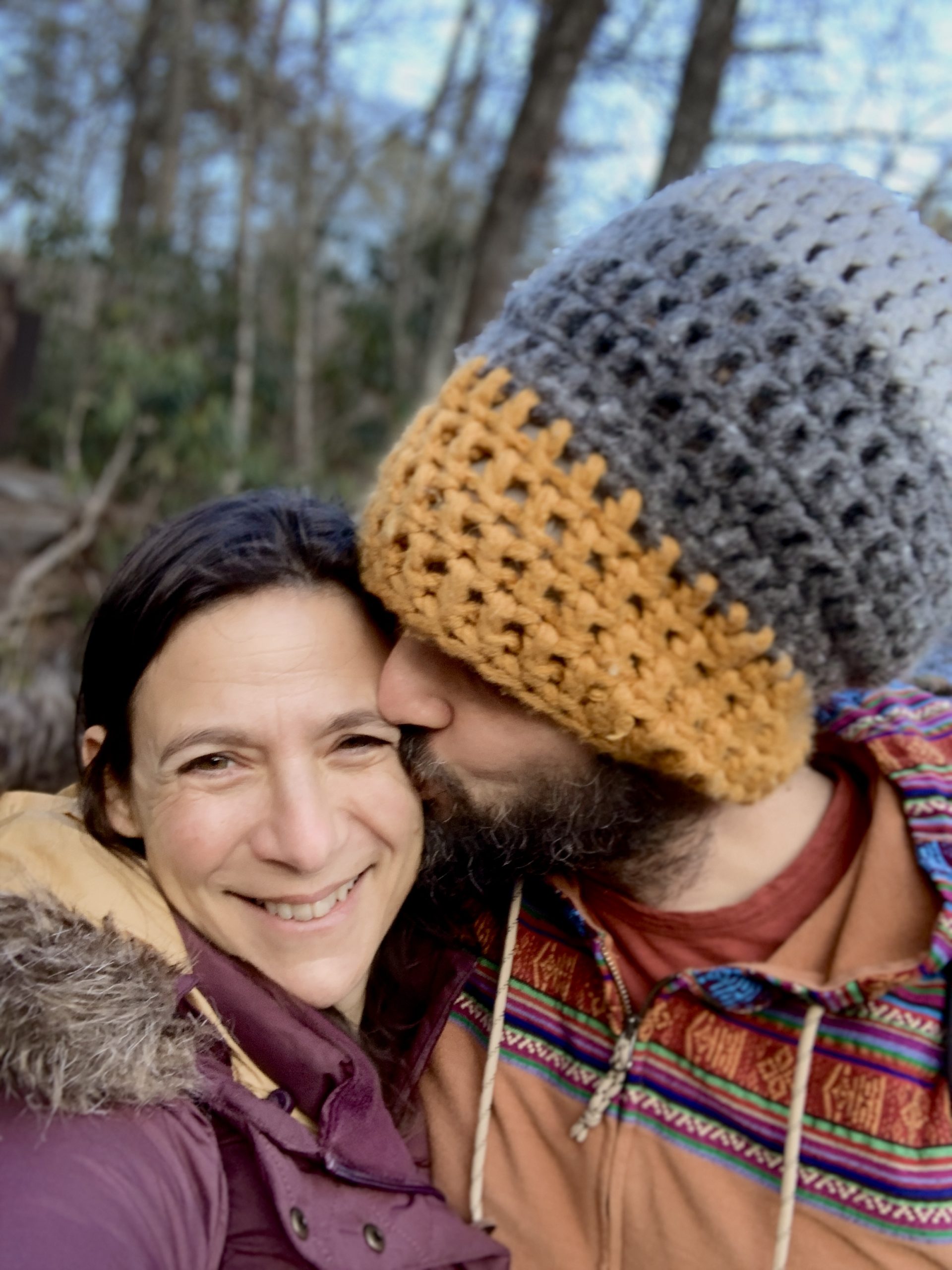 One of my best girlfriends has recently started using a dating app.
When we last met for a cozy evening in her living room, she told me about her experience.
The thing that truly shocked me was the ordeal of specifying the type of relationship she was looking for. There were so many options!
She could be looking for a committed relationship or a casual relationship, a monogamous relationship or ethically non-monogamous relationship. She could be looking for dating a couple, a single man, or a single woman.
I hadn't realized that I was so outdated. I guess that's what happens when you are eight years into your marriage.
I love diversity and freedom. I do. If you are intrigued, go experiment, by all means.
I had my share of experience 20 years ago. It was good for me to try an open relationship just to know that this could never work for me.
It's true that with the awareness people have today, there are better ways to deal with the challenges of polyamory, and yet, I realized long ago that I was too sensitive for that. Just the thought of my husband in love with another woman makes my stomach ache.
Today it is so much more acceptable and widespread than it was back then. It is so structured and conventional that it become a dropdown list in a dating app. Are you single and looking to date a couple? Or a couple looking to date someone single?
While celebrating our new romantic freedom, I feel that someone should speak up for monogamy. Not as the only way, the ultimate way, or even the best way to do relationships.
As an astrologer, I know too well that no one size fits all. We are all made differently and have different romantic and sexual needs.
But monogamy between two compatible people willing to work and grow as individuals and as a couple through their relationship has many treasures that I feel many people miss out on.
Three treasures of monogamous relationships:
Freedom
In some respects, there is a greater level of freedom in a monogamous relationship. It's true that I can't date or sleep with other people. This is a limitation. But on the other hand, I have a greater sense of stability and clarity, and this allows a different kind of freedom.
Romantic engagement is energy and time consuming. Especially in the beginning of it. When we engage romantically with someone, the attention comes at something's or someone else's expense.
If my mind was constantly occupied with various romantic relationships that were going on simultaneously in my life, that would have been a constant distraction.
With the stability and clarity in my marriage, I am free to devote my mind to loving my partner, to motherhood, creativity, career, friendships, and being in service to others.
Growth
There is something strong about a life commitment. Knowing that my life partner is a part of my journey for better or worse is an act of spiritual devotion.
A life commitment is not made while cutting your wedding cake. If your marriage does not make you happy, you divorce. Only after going through your first meaningful marital crisis, after being together for a few years, knowing each other inside and out, do you truly make a life commitment.
Marco Rojas, the renowned yoga teacher, used to say that by the third marriage you understand that it's not them, it's you.
Many of our problems can't be solved by changing or adding a partner. They need to be worked with and be resolved within.
Our partnerships reflect our fears, our lack of trust, our insecurities, our inability to be vulnerable. If I have an issue with reaching intimacy, no partner can change that. It's I who needs to change.
Monogamy forces us to deal with our issues. We can't escape to a new romance and forget about our marital problems. We must go through the pain, the resentment, the mess, the conflicting ideas about parenthood. It's hard, sticky, and stinky.
Going through all of that is like going through your own internal mess. It is a mandatory process for growth.
Having another partner won't make things better. It would only make things more complicated.
When I solve things with my husband, I don't only become a better partner, I become a better person, a better mother, a better friend. I improve my ability to relate to others.
Intimacy
On top of stability, clarity, freedom, and growth comes intimacy. The deep intimacy of people who went through heaven and hell together, who felt all feelings toward one another. A strong sense of connection, of knowing and accepting each other in the deepest way possible.
I had a therapist who said that being in an intimate long-term monogamous relationship is all about bringing more and more truth. There is never an end to the truth that can come up.
Even today, in our couple's therapy, my husband and I started the session feeling like all was good between us, but throughout the session some buried anger and frustration surfaced. "All good" was not the truth; it rarely is the truth.
The more you get the hang of it, the more you learn to be authentic about yourself, your needs, your wants. You stop being afraid to be you.
Then you can process your wounds together; you can heal together.
You have come a long way and there is still a long way ahead of you, but you know that you have something that is valuable beyond words. You have a really good marriage.
~
Please consider Boosting our authors' articles in their first week to help them win Elephant's Ecosystem so they can get paid and write more.