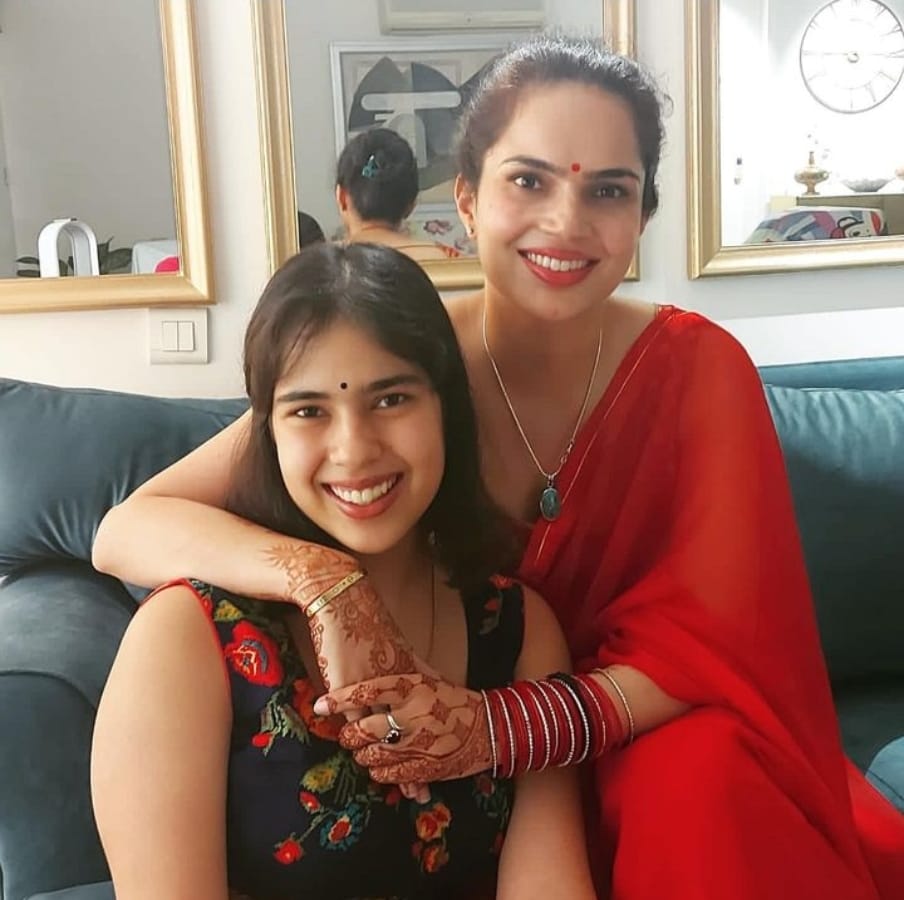 I don't remember the last time I had a good night's sleep.
Sleep management is a major issue with Type 1 diabetes. Diabetes requires a lot of maintenance, not just during the day but also the night.
Type 1 diabetes is an autoimmune disease in which the body does not produce any insulin or only minimally. One needs to take insulin from an insulin pump or injections and also do blood tests continuously to monitor blood sugar levels.
When I was diagnosed at age seven, it was not me, but my mom who would stay up at night and check my sugars. In the beginning, it was so scary because it was a new thing for us and she was worried about what would happen if she dozed off, so she wouldn't sleep at all. You could see her getting more tired day by day.
Then a little while later, my younger brother also got diagnosed with type 1 diabetes. That is when my grandmother stepped in. It was sixth grade summer when we moved into my grandma's house. She learned how to take blood readings and inject insulin. It was a huge relief for us and especially my mom, and I am forever grateful for her help. She continues to take care of the readings for my brother.
A 2011 study found that 35 percent of people with type 1 diabetes had poor sleep, compared to 20 percent of people without diabetes. Why? Further 2016 research shows that in people with type 1, disrupted sleep is the result of both behavioural and physiological aspects of diabetes and its management.
As I grew up, I started developing side effects. For example, if I was sleeping, and the sugars spiked, my throat would stick tight. It would get difficult for me to breathe and I would be extremely thirsty. I would get nightmares and hallucinations.
When my sugars were low, I would sweat like crazy—my whole bed would get wet, and I would feel extremely dizzy. I remember once or twice, I literally had to crawl to the kitchen. I was starving as if I'd not eaten for days.
It hasn't been easy.
It was after a long time that I started taking care of my readings at night. Even now, I need my mom's help especially when I am tired and doze off. It was only when I had to stay away from home for two weeks for a summer course last year that I started taking full responsibility for my readings at night.
That's when I learned what my mother and grandmother went through. I respect them even more because it is a really difficult job, especially when you have to work the next day. It's just so hard because you are extremely exhausted and in a continuous state of burnout. The worries they hide and the anxiety we all go through is constant.
During my summer course, since I was not eating homemade food, it was really difficult because it was mostly processed food, which is one of the worst things to have later in the day. Of course, you can eat anything with type 1 diabetes, but it does shoot your sugars up. I ended up not sleeping a wink, and it was really tiring. I had no choice but to cope with it, and I'm getting more and more used to it.
Getting adequate amounts of sleep is especially important for people living with type 1 diabetes, as sleep deprivation can cause insulin resistance, mental distress, and makes the management of diabetes much harder overall.
Armed with knowledge from research and our own experiences, we have come up with a sleep management routine for ourselves.
Here are some things that are helpful:
>> Blood sugar management. As I shared earlier, spikes and dips in blood sugar are both disruptive to sleep, so trying to keep the nighttime blood sugar in range is important. Eating unprocessed foods at dinner, having an early dinner, and other good practices are helpful.
>> Removing electronic devices from the bedroom. Except, of course, those needed for blood sugar monitoring like the CGM receiver.
>> Using sleep management apps such as those for sleep data tracking, white noise apps/machine, meditation before sleeping.
>> Don't read news and social media before sleeping for a restful mind. Meditation and reading a book you like can be helpful.
>> Journaling is always helpful for managing any kind of stress.
Dr. William Polonsky, director of the Behavioral Diabetes Institute in San Diego, says, "Telling your mind to just leave you alone is rarely effective. When you can't fall asleep because your mind is whirring and whirring, it may not help to just tell your mind to 'leave me alone and let me sleep.'"
Instead, his suggestion is to take the time to acknowledge fear or stress, and actually write it all down before getting in bed. "No need to fix it, just get it down," Polonsky says, and then you can try to "leave it there" for the night.
>> Create a good atmosphere/bedroom environment that helps with relaxation and restful sleep. These could include lighting, wall colors, and room temperature (cooler rooms aid better sleep).
>> Do not workout closer to bedtime or evening exercise.
>> Limit liquids in the evening so you don't have to wake up to use the bathroom.
>> Avoiding naps helps a more restful sleep at night.
>> Establish a routine: a nighttime routine is helpful in setting up a healthy biological rhythm that leads to a calm sleep.
As a high-achieving student with aspirations of becoming a doctor, I understand the importance of a good night's sleep and the impact it can have on my overall health. My aim now is to talk to and help newly diagnosed families and reassure them, "Hey! Just hang on, you will get through this."
~
Please consider Boosting our authors' articles in their first week to help them win Elephant's Ecosystem so they can get paid and write more.