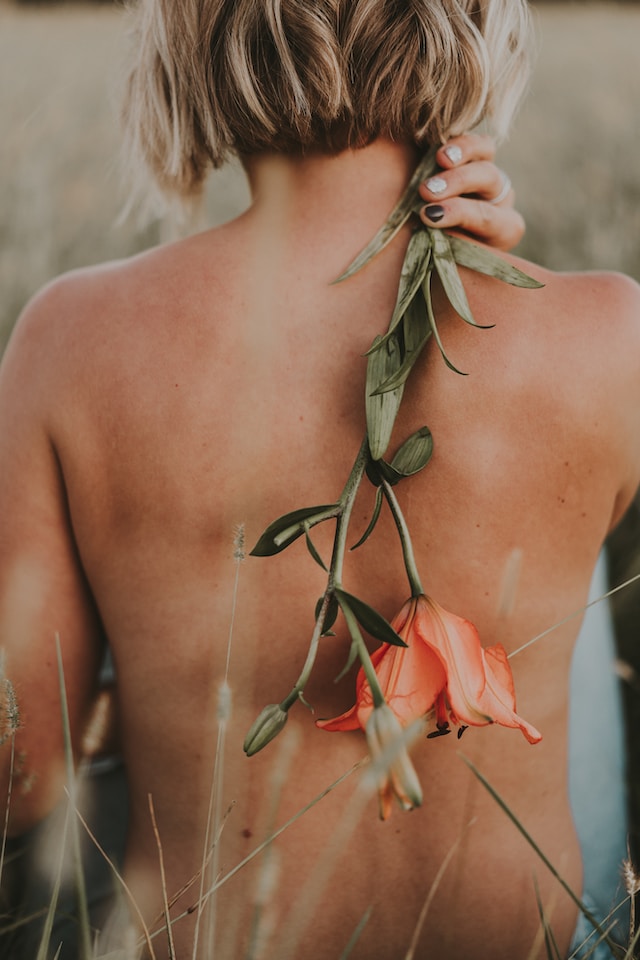 I wonder if I wrote you into existence before I even knew that's what I was doing. Every yearning and sharp burst of desire and romantic failure and goddamn fruitless lonely year…
Is that what brought us here?
Did you almost get lost in the dark loops of hopelessness too?
We were busy, becoming ourselves. Becoming whole. Putting threads of ourselves back together. Realizing maybe we weren't so broken, after all.
But I swear, I could feel the perfume of you on the breeze, in my words — an impression far too sweet to ignore.
An impression that melted like precious fog — the sun slowly burning it off by midday. I could just chalk it up to my overactive imagination. But where's the fun in that? What is life without belief in fantasy, without indulgence in whimsy, and wishes blown from soft dandelion petals?
In dreamlike trances, I demanded to meet someone who could really show up for me. Someone emotionally mature and thirsty for adventure. Someone exactly like you.
In the meantime, I wept and wandered down roads I often regretted. Yes, I leaned in and worked through sh*t — but my god, it was exhausting.
And in these succulent moments slipped between dreams and wakefulness when you are curled up right next to me—I like to wonder if I wrote you into existence, like a character who becomes a best friend because you know them so intimately. Or the way we make things real because we pulse with desire and want them so badly.
I never gave up on wanting this.
Bad habits are hard to break, though. How many times can we fall in love with a person's potential? A thousand, apparently. Eventually, we get tired of crying over people who can't even see us. We get wise, understand our worth, and build strong boundaries. We move on. We learn to respect ourselves. We learn to want more than just an idea.
And you? You're real. You're here. You're ready.
You have no idea how long I've waited for that.
And…for me to be real and here and ready, too.
You are flesh and bone . Not a glimmering figment of potential I let bloom on overdrive with my mind.
You are not a dream. You are so much better than that. Because I can see you and touch you. I can count on you when I'm tired  and fragile and down.
So yes, I can wonder whimsically if I wrote you into existence. But the truth is so much more mundane.
We both go to therapy. We dig in and work on our sh*t. We are committed to our own growth and healing — to supporting each other enthusiastically. We continue to untangle our most painful patterns and work really hard not to self-sabotage. We talk about the tough stuff with kindness and care. We don't shy away from naming our needs and boundaries. We play and have so much f*ckin' fun. We have each other's best interest at heart, always. There is no question of that. We are on the same team.

While that might seem less magical at first glance, perhaps it is the most magical thing of all. In a world as cruel and broken as ours, to find someone so human…
Someone who doesn't pretend. Someone who doesn't need me to be anything other than I am.
We aren't just a twinkle of a possibility, we are so very real.
Vulnerability and lots of hard work brought us here. Let's enjoy every moment. Because I love you, and I'm not going anywhere.
~
Please consider Boosting our authors' articles in their first week to help them win Elephant's Ecosystem so they can get paid and write more.