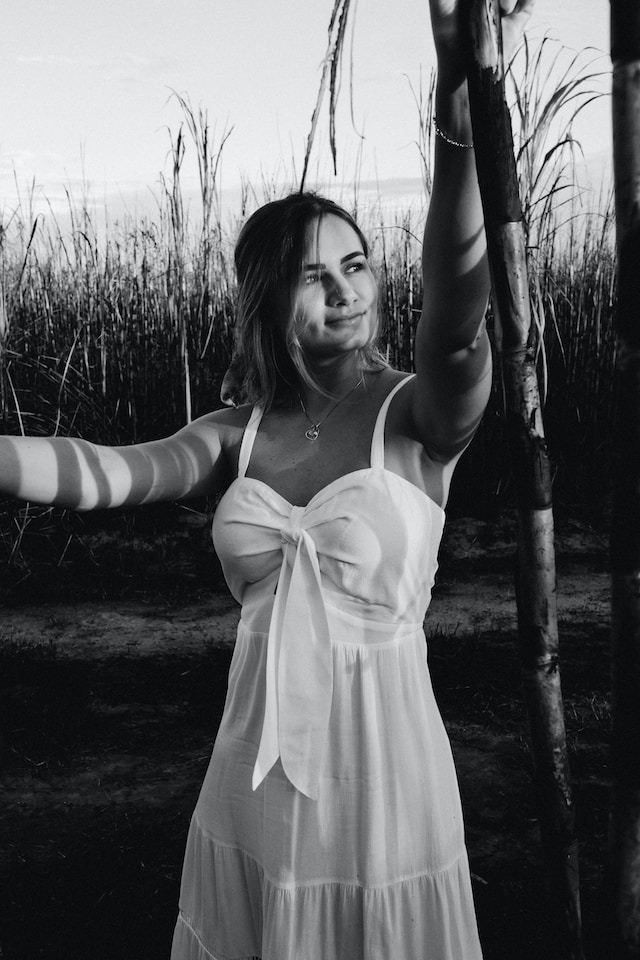 I love the gym.
I show up three or four days a week to strength train. I lace up my gym shoes, fill up my water bottle, put in my earbuds, preferably tunes with a good base beat.
It's a physical ritual: I perform the same warm up, I step under the barbell, and I load it a bit heavier or do just one more repetition each time. I sweat, I challenge myself, and I breathe hard.
It's also a mental ritual: I leave my responsibilities locked away in the locker room; I drop into the routine and into a meditative state. As I move, I work through my nervous energy and feel my anxiety dissipate.
I leave the gym feeling not only stronger but also more confident; the negative self-talk quiets a bit more every time.
After a good training session, I feel empty, wrung out, with nothing left in the tank.
This pursuit started a year-and-a-half ago when I was sick of logging endless running miles and was experiencing back pain. I wanted a movement practice to help me improve my posture and maintain muscle and bone mass. A friend opened the door for me, gave me permission not to fear the weight room; I stepped through that door, and now I'm hooked.
I spent years in self-hatred, looking at myself in the mirror with disappointment and loathing. I would run my hands over my body, wishing I could snip and shape and lift the parts that were too padded, too lumpy, or too droopy for my liking.
Now, for the first time, I look in the mirror and feel a sense of contentment with the person staring back at me. I am sleeping better, my posture has improved, I have gained strength. I see muscles I never saw before. My back no longer hurts. I am in awe of what my body is capable of.
Call it self-care, call it self-improvement; I believe that fitness is the kind of courageous self-work that is truly sustainable, unlike that glass of wine or trip to the spa that is so fleetingly pleasurable.
Can it also be called self-love? I look on Instagram and see #selflove splashed everywhere, often attached to gym selfies. I understand how these people feel because I feel this way too: it's the human feeling of pride. But is it really self-love? I'm not talking about #selflove, I'm talking about true, deep, absolutely unconditional self-love.
In Buddhism, this practice is called maitri.
Maitri is unconditionally befriending oneself. Not just the improving physical self that is seen in the mirror—the entirety of self.
It's befriending the padded, lumpy, and droopy parts; it is befriending the way they feel under my hands. Maitri is curiously observing the negative self-talk that runs through my head. Maitri is embracing the nervous energy and the anxiety, not running from them or lifting them away with a heavy barbell. It is sitting with the pain I experience and staying open to what it has to teach me.
It's the willingness to shine a theoretical flashlight into my dark corners, look open-eyed and open-heartedly at what is hiding in there, and invite what I see into the light.
Maitri means loving who I was before, who I am now, and who I will be in the future.
It has nothing to do with selfies or hashtags, bones or posture. I cannot muscle my way into it.
If I suddenly was unable to get to the gym, would I still feel strong? If I experienced an injury and couldn't lift anymore, would I still feel worthy? If I had to abandon all sweaty exercise and was forced to sit with myself every day, would I still love myself deeply?
The answer is no. Not yet.
My current form of self-care and self-improvement is quite conditional. It attaches me to the physical; the body inevitably withers and dies. All the work I am doing in the gym will one day turn to dust.
To practice maitri, I have to slow down and dig much deeper.
Maitri lies under the skin, under the muscle, under the bone. I find it during my morning yoga practice; I find it while sitting quietly with my breath. It is a practice I could do lying in bed with two broken legs and two broken arms; loving-kindness is done with the heart.
Maitri is the kind of love that will accompany me in the moment of death, when the muscles have atrophied and the skin hangs loose and the posture is irrelevant. It exists even after the life in the body is gone.
It is true self-love that melts my heart so much that it opens to the rest of the world.
Does this mean that I abandon my self-care practice and live in a cave? Of course not. Tending to my physical and mental needs is helping maximize my enjoyment of my life. Self-care is valuable.
It does mean that I would be wise to maintain a sense of non-attachment to it. Injury happens, interruptions happen, routines adapt to new life circumstances. So whenever I feel myself getting hooked on the aesthetics, feeling too tempted to take a #selflove selfie, I remind myself of why I choose to show up at the gym.
It's an investment so that I can continue to explore this earth and show up for my children. It has nothing to do with my reflection in the mirror and everything to do with sustaining independence and joy. I look forward to watching its dividends pay out far into the future, as I maintain strength and mobility as I age.
After I move and sweat and wring myself out, after I re-rack the barbell, put my boots back on, and unlock my responsibilities from their locker, when the music ends and I leave the gym, when I am left empty, the real work begins.
The work of choosing how to fill this emptiness; I choose maitri.
I will remember to allow stillness.
I will keep breathing.
I will keep unrolling my mat.
I will keep sitting for one quiet, intentional minute at a time.
I will have my flashlight ready.
I will keep my eyes and my heart open.
I will gaze in the mirror at my padded, lumpy, droopy parts, and I will look at them until they're beautiful.
One day, they will be dust.
Interested in practicing maitri? Check out this loving-kindness meditation:
~
Please consider Boosting our authors' articles in their first week to help them win Elephant's Ecosystem so they can get paid and write more.