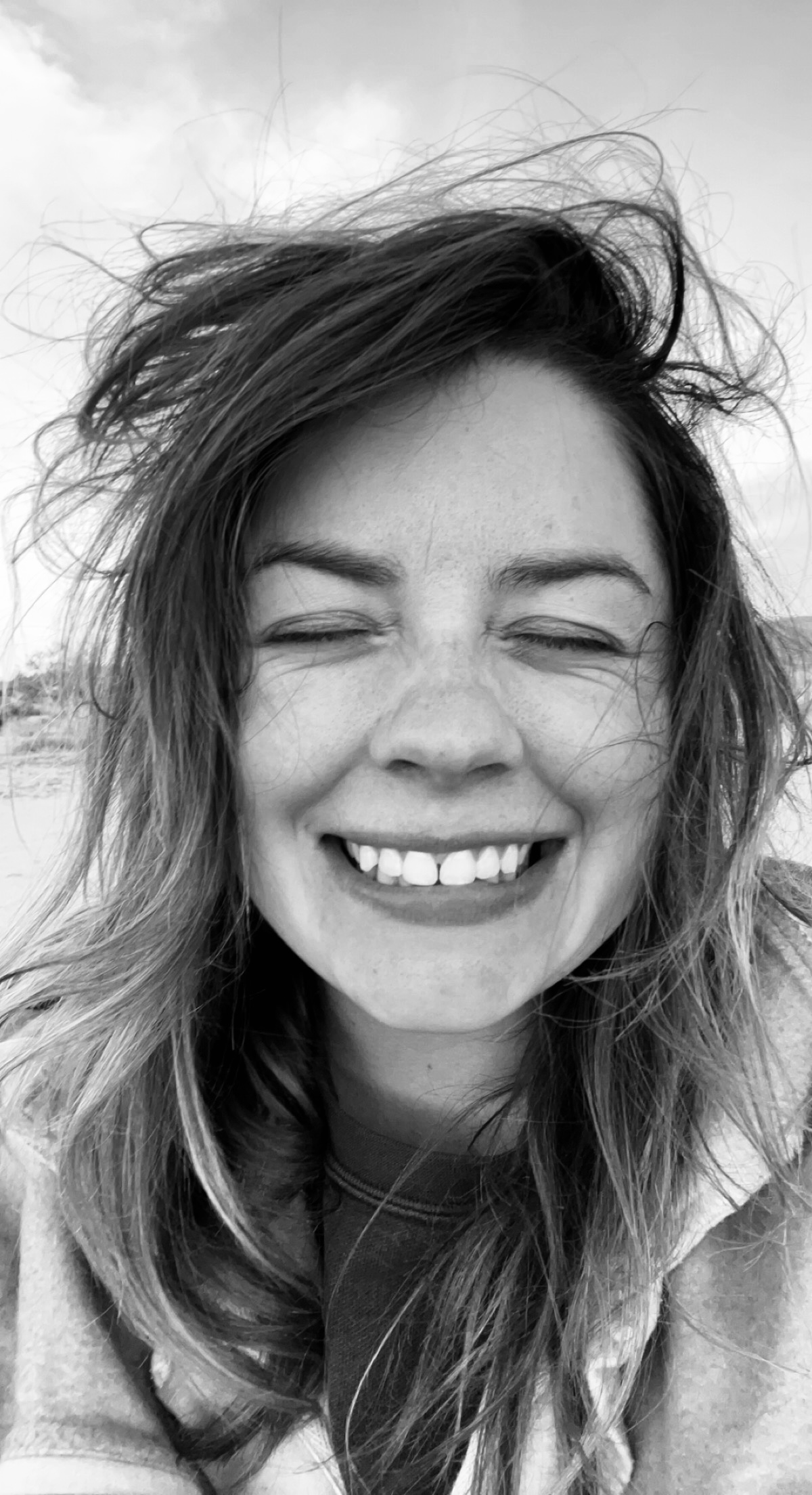 I find myself being pulled in two different directions.
On Saturday mornings, I paint kitchen walls a deep green that reminds me of the Oregon forest. I drink coffee from the shop down the road I like, where the baristas know my name now. There's a yoga studio on a hill in the town next door that gave me a home on my mat again.
There are trails behind the little white house my partner owns, where I walk the dogs at night, and there's a river, where I swam all winter alone. It's a beautiful little life I've stumbled into. It's the dream, isn't it? To fall in love, to make a home together, to fill picture frames of memories on the mantle. A mantle I've already pictured us hanging matching stockings on for the holiday.
There are postcards I sent my lover from a road trip across the country I took alone, soon after we met. There are many of them; they sit on his dresser and hang from the fridge in the kitchen. I close my eyes and there I am again, sitting in the desert alone, three thousand miles away, my heart so full as I write of my adventure. The fire I built on my own hours earlier still strong as the sun sets behind the mountains. It's a feeling I'm trying desperately to recreate at home, but it feels out of reach.
Somewhere below that comfort, the nesting I've been doing, is something else. I catch it sometimes in the corner of my rearview mirror as I drive back to that little white house. I try to ignore it, turn up the music, and look at paint colors for the bedroom. I talk about buying a bigger mattress, one that fits us both and the dogs. But even the biggest mattress in the world, the loveliest set of color-coated dishes, the promise of security, and the sturdiest roof over my head will never be enough to quiet that voice in my head. The one that started as a whisper all those years ago and is starting to echo against my skull as my 30th birthday looms closer.
Just go.
I want to grow old where the wild things go. I want to wake up on a Monday in a field of wildflowers at the foot of a mountain and fall asleep on a Thursday with desert dusk caked between the cracks of my bare feet. I crave long drives to nowhere, no schedule to keep. The unknown of what is yet to be discovered.
It's funny, isn't it? The way things happen sometimes. In the first few months of the new year, I fell in love twice. I fell in love with the kindness of a man's soul. The comfort of his arms wrapped around me at night. The way his eyes light up when I walk into a room. The tickle of his whisper against my skin as we fall asleep. I fell in love with all of him. All while falling in love with life on the road. And no amount of love, no amount of logic can keep that bottled up.
To be a woman in love is a fickle thing. There is a checklist that seems essential to womanhood. Especially once love is involved, once a man has tethered himself to you. The timelines, the expectations loom over you. Rings, mortgages, white dresses, and fences. Baby bumps and showers, so many light pink ribbons and thank you notes. And perhaps for some, that's the dream. But what about the women who don't dream of those things?
I may be in love, but all I dream about is Alaska in June. My dog running next to me in the wildness of a state so many thousands of miles from where I am. I crave hours in the car, a book playing through the speakers. I long for unfamiliar towns, where no one knows my name. I miss that all-consuming awe that crashes over you as you discover a place for the first time, the one that brings you to tears. I want sunsets along the rivers of Montana and sunrises in the deserts of Moab. I dream of wild horses and notebooks full of places I've discovered along the way.
I want love and comfort. I want a partner, a lover, a best friend. Someone to sit beside 30 years from now when I'm old and grey. But no amount of love will ever quiet that voice in my head, promising me that I can be wild. That it's okay to run away from those dreams that are not yours. That the life you crave may not be the one that you can even explain. It might not be a fairy tale you were told over and over. It's a different story, but it's one worth telling.
So maybe I'll fight the urge to settle into a box and be loved all the same. Perhaps I can get my own sort of fairy tale, one full of dirty fingernails, tired trail dogs, no forwarding address, and worn-out hiking boots. Maybe I can be all of that, and loved too, for the wildness inside that I finally let grow.
~
Please consider Boosting our authors' articles in their first week to help them win Elephant's Ecosystem so they can get paid and write more.