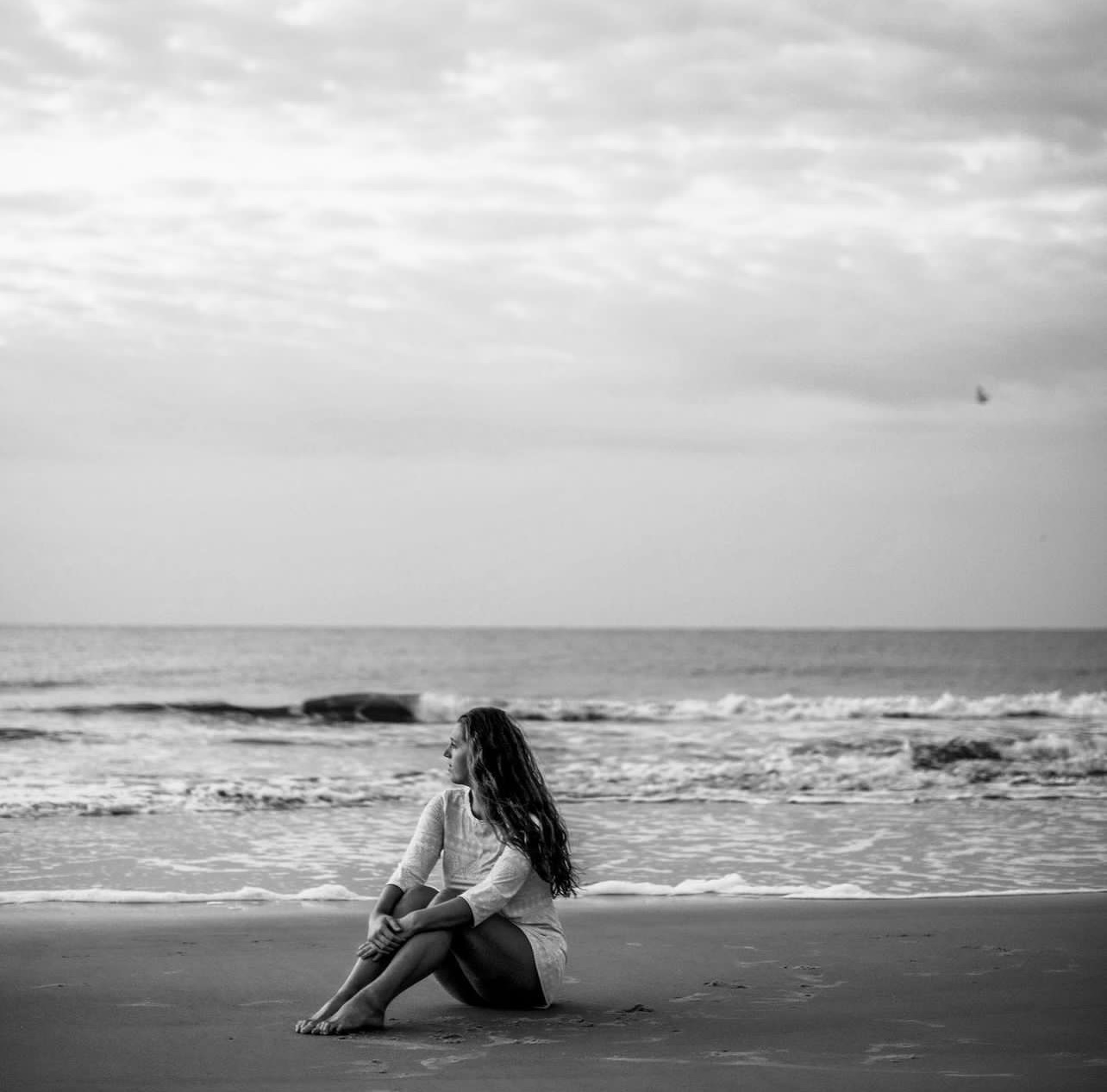 I'm sitting down to write a post about sexual surrender—and here's what I feel:
there's a tightness in my chest
contractions of resistance
and it's like I can feel the words on the tip of my tongue but when I go to speak, nothing comes out.
it's been comfy to hide here because being liberated sexual beings isn't something our world praises
especially as women
but if i get soul level honest with you—
it's bigger than that.
my resistance stems from a time where my surrender was forced not chosen
a memory of someone I thought I could trust helping himself to my body without my permission
it's one I've never shared about publicly because I felt shame
when a strong woman is raped, our instinct is to stay quiet 
to burden ourselves with the belief that somehow it must have been our fault
and it felt in that moment like my strength failed me.
it's that moment that holds the shame
the moment that the only fight I had left was to let my eyes close, tears stream my cheeks, and pray to survive.
it felt like a surrender in that moment
like I was a weak girl who should've done more, when in reality that was the strongest choice I could have made.
this was a few years ago
and for many that followed, I resisted my sexual expression at all costs
till I met a man with king energy big enough to shatter all of my armor
on our first intimate night together, he had candles, soft music, and kisses that felt like their own little eternity
his tongue stayed between my thighs for hours
and his kisses naturally found all the places I preferred to hide
my body was naked
but for the first time—my soul was too
he didn't let me touch him that night
he said tonight was about only my pleasure
which felt like a new language
and after I climaxed for the third time, I burst into uncontrollable tears
I couldn't find the words to tell him, but he knew
and for the first time, I did too.
this was surrender, that was a violation, and wow, my loves, is there a difference.
if you resonate with this, I want to speak so loud and clear to your heart when I tell you
if you tried to fight, you were strong
if you gave up, you were strong
if you closed your eyes and prayed to survive, you were strong
if you pressed charges, you were strong
if you ran away, you were strong
if you went to therapy, you were strong
I'll say it louder for my women in the back: you are so f*cking strong.
it's often our trauma that is our resistance
and I am more in my heart, in my work than ever before, which means what was once hidden is now here on the surface
needing to be set free
these words flew out of me with ease
because it was time I let this shame be fully released
out loud for others to witness
and to also claim the beauty of a love that has dropped all of my walls
teaching me in the gentle strength his eyes hold that I'm safe to touch the depths of my own pleasure.
if there is one thing I want for every woman in this world, it is that.
the shame isn't yours to carry, babe.
your body is sacred and it was a violation, not a surrender.
remember that.
~
Please consider Boosting our authors' articles in their first week to help them win Elephant's Ecosystem so they can get paid and write more.
~