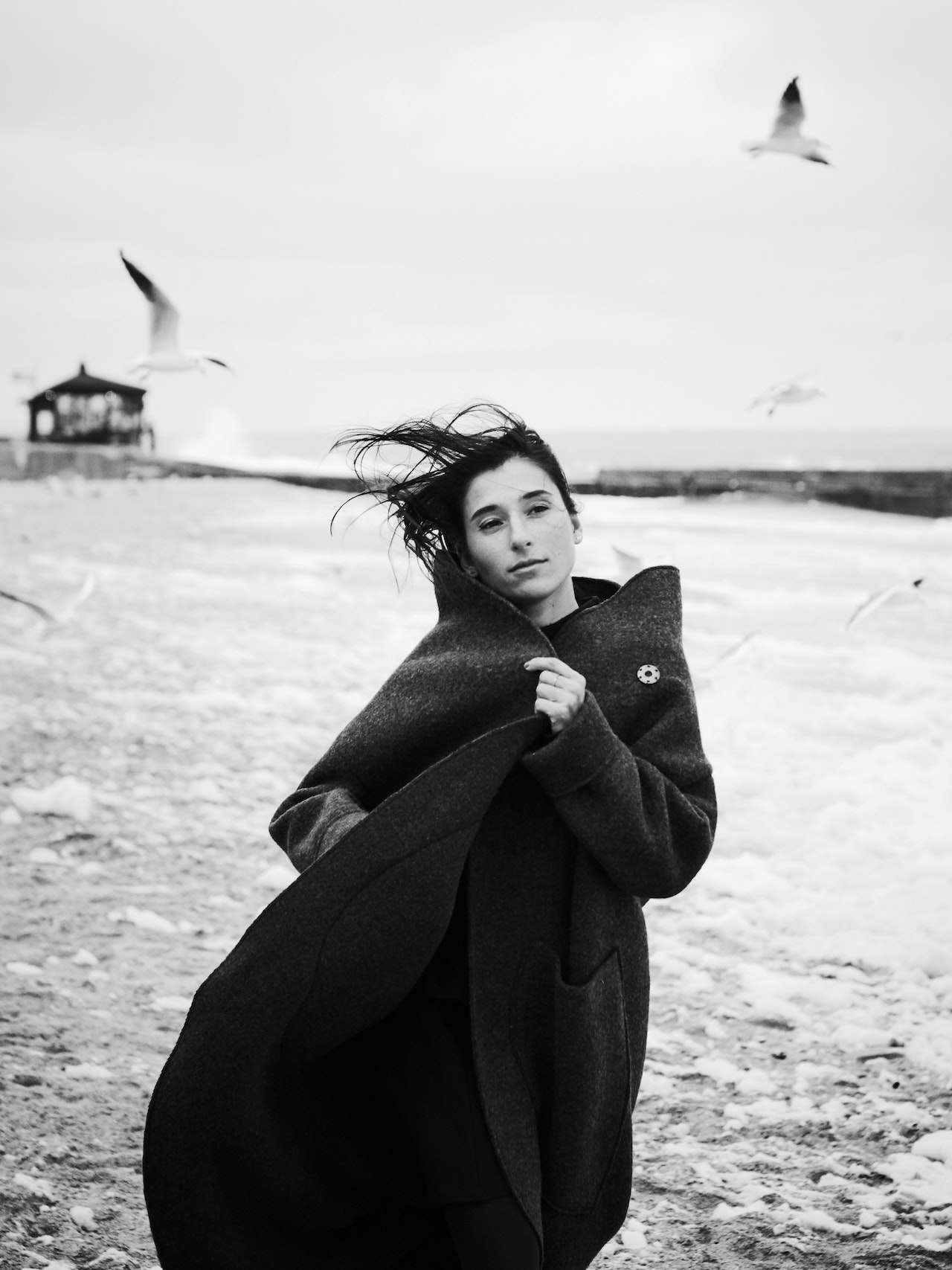 I was driving to work, listening to the radio when one of the songs being played suddenly struck a different chord—of familiarity, comfort, a feeling of home.
Tears kept streaming down my face as I went through the deluge of feelings—raw, soul-clearing, pure, and just beautiful.
Although I had heard this song a million times before, this time it brought the comfort that I was unconsciously craving for.
I had been searching for this person for so bloody long, and there I was literally on my knees, bowing before myself. I had finally met the "I." And it was so humbling.
In that moment, there was nothing there—no stories, no victim, no drama, just absolutely nothing and nobody. Only love, love, and love.
This is my beautiful spiritual journey of self-exploration and finding love, joy, peace, and wholeness in my life.
I have been on a spiritual journey for several years now, working with a life coach and mentors who have helped me heal and accelerate my soul's journey: to be in touch with the real me and understand deeper aspects of my existence.
I still find it difficult to capture the beauty of my transformation in words; it makes me feel so much and yet nothing. Remembering that moment above, I cry as I did that morning for that profound emotion in all my humility.
But, who is the "I"?
It is our consciousness or our energetic imprint, which is pure joy and unchanging, while aware of all changes within the ambit of this three-dimensional reality of time and space.
Essentially, we are like the musk deer. Our whole life, we pursue things or ideas, run after experiences, and search externally for the one who has always been within: a completeness or wholeness that is already there but shrouded under the veil of social conditioning.
This "I" is the universe that exists within us and we exist in this universe. My mentor has beautifully captured an expereince, "Meeting the 'I' is the most beautifully profound, fulfilling, humbling, and transforming experience. When we find we are nothing, we become everything."
The journey home toward meeting the "I" could sometimes be bumpy, sometimes exhilarating, sometimes daunting, and sometimes rewarding beyond imagination. But, it's worth remembering that the universe always has our backs, so the experience, however it is fashioned, is only there to uplift and free us.
The Journey Home:
1. Venturing into the unknown.
But hey, it's not an overnight expedition. Every spiritual journey is deeply personal and an intimate crusade to find purpose in chaos, peace in the commotion, and beauty in the ordinary. It's a journey home—a return to the heart of who we truly are.
It is not about returning to a physical place of comfort but a profound internal quest for self-discovery. Wrapped up in the humdrum of life and material achievements, we disconnect from our inner being, in essence creating a sense of separation from ourselves, others, and the universe.  This journey, however, heals our hurt, soothes our fatigue, and brings in awareness of the interconnectedness of our being with the universal consciousness.
2. Allowing oneself to be vulnerable.
It could be painful, a sense of feeling overwhelmed to begin with, but in time, it illuminates the parts of us we have kept hidden in shadows and brings in a surge of self-awareness. It took me time to reach that place of awareness. Like the peeling of an onion, I have been discovering myself, acknowledging the hurt and muck inside, forgiving myself, and healing. This quest of self-discovery, awareness, connection, and personal growth has helped to explore the depths of my own innate wisdom and to bring in a sense of peace within.
3. Inspiration or a call to take action.
The universe is always conversing with us if we choose to pay attention. The signal to take action may come in different forms, like a restlessness we can't shrug off or a life event that shakes us to the core. We would have at some point in our lives felt a sense of disorientation, of dragging through life, questioning the mundane, or simply experiencing a degree of existentialist angst that generally comes from a deep-seated wound or hurt we have not yet acknowledged.
We could bandage the wound with food, work, alcohol, or cigarettes, but eventually, we will bleed, which could stain our lives. Or we could choose courage and delve deeper into the hurt to make peace with it and heal. To be inspired to take action. Personally, I chose the route of inspiration and trust, unbeknownst to me at that point.
4. The transformation.
On this journey, we grow into self-forgiveness and self-acceptance to form a deeper connection with ourselves. This brings about meaningful experiences that inspire alignment with one's core beliefs and values—to live authentically and most importantly, free from the weight of self-judgement.
While each of us is on our own journey, every day is a new opportunity to explore different aspects of who we are becoming in this quest.
5. Coming into our own power and embracing our wholeness.
What I have experienced on this journey is the realization that this is not about separating ourselves from the world but rather integrating this newfound self-awareness into our daily lives. It is the realization that we are not separate from the world around us but are interconnected with all beings. This understanding cultivates a sense of oneness and compassion, leading us to make conscious choices.
We get to embrace our wholeness: the amalgamation of our light and shadow, perceived strengths and weaknesses, joys and sorrows, ideas of right and wrong, and stand taller in our power. It's a beautiful journey if we allow it to unfold naturally.
From my own experience, there are some directional aspects to keep in mind while navigating the journey:
Trust and surrender. It is important to always trust the process and have faith that everything will turn out well in the end, guided as we are by a power greater than ourselves. A state of surrender which is essentially a belief that we are taken care of by the universe helps in spiritual evolution.
Patience. While every journey is unique, it is important that as spiritual seekers we are patient with ourselves. Rome wasn't built in a day. This is a personal exploration process, and what is important on this journey is that we continue to have the courage and patience to follow where this path leads us.
Experience. On my journey, I devoured spiritual literature by different masters to understand more. While this is recommended, it is important to actually experience the principles so that it does not remain theoretical concepts in the mind. Here, practicing release techniques, being in the present moment, meditation, and being conscious about every thought without any attachment to it helps.
Guides. A living master or a guide is recommended on this journey to guide us at every step. I have worked with a life coach and mentors and sought refuge in Mooji and his teachings on Advaita Vedanta philosophy to guide and motivate me on my path.
The journey home may not be an easy one, but it is definitely worth everything we could have ever wished for in this life. It is a continuous journey of self-love, healing, evolution, and joy. It may challenge everything we know, like social conditioning, ideas of success and contentment, and questioning our beliefs.
Things, situations, and people whose existence in our lives no longer serves a higher purpose will fall away to bring in truly beautiful and sublime experiences. It will force us to grow in ways that we could have never thought possible.
Life becomes a beautiful medley of synchronicity with the universe, supporting our every desire with love and grace.
~
Please consider Boosting our authors' articles in their first week to help them win Elephant's Ecosystem so they can get paid and write more.