You might like these too:
The One with the Final Goodbye: the Ripple Effect of Celebrity Loss.
Goodbye Chandler Bing.
~
"Statement from Matthew Perry RIP."
More than Chandler.
One comment on this one said, thanks for sharing his—you fulfilled his wish. In this world of suffering and joy, love and pain, may we be of benefit.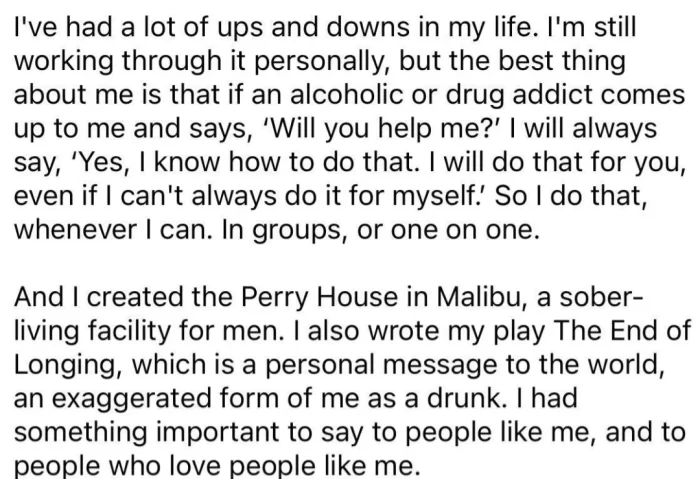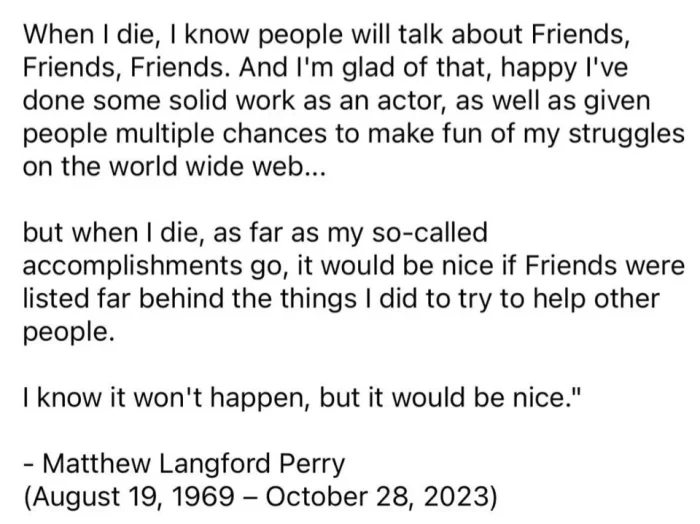 A beautiful comment:
"There is also overlap.
There's his work on Friends.
And there's his work helping people.
But also… Friends helped people.
He was far and away the funniest on the show. A show beloved by many. As cliche as it may be – laughter and comedy do have healing power. Many people turned to Friends for laughter and comfort. But also, Friends (and Chandler) influenced and will continue to influence television/development for years to come. So many of the shows that give us even the smallest amount of relief in hard times owe a debt of gratitude to Friends and to Chandler and to Matthew Perry."
Statement from Matthew Perry RIP
byu/Flat-Appearance-5255 inpopculturechat
For more: