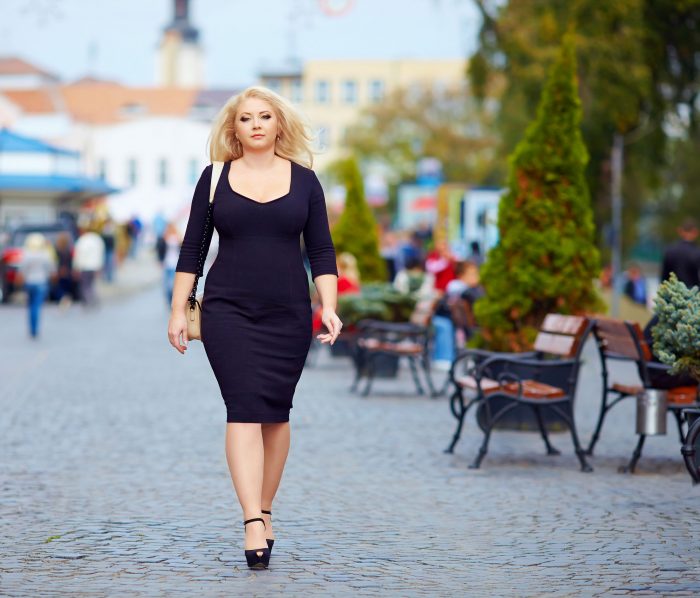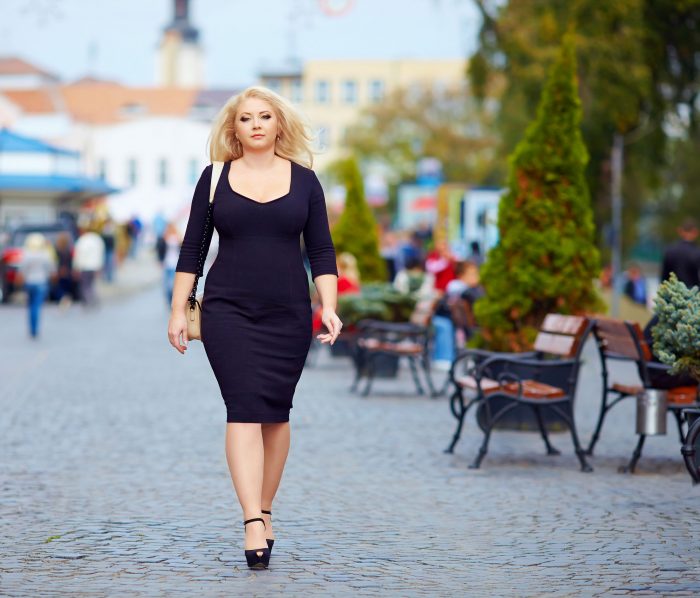 Many women have a hard time dealing with parts of their body that they dislike. This is especially true if you feel that you never fit into the regular sized dresses and clothing that you can buy off of the shelf. Plus size women have many different options these days when it comes to finding the latest trends in the stores, but getting the confidence to wear them will take a few steps to look and feel great!
1) Be More Positive and Smile More Often
Having great body confidence is all in the mind when it comes down to it. Think positive and positive things will happen is the old saying that has some truths to it. If you feel more confident, then you will ultimately look more confident. So, put on your favourite outfit, have a night out with the girls and you will soon see that you are the life of the room with your new-found confidence.
2) Learn to Appreciate How You Look
In many cases, confidence arises from finally loving who you really are and how you look. You can start off with little subtle changes. In this case, spend more time looking at yourself in the mirror and come to realise that you aren't that bad looking at all.
Find your good points, your best side and learn to love what you look like. You will be able to picture yourself in different outfits and know what will suit you best.
3) Avoid all of the Fad Diets and Exercises
Coming to terms with how you look and who you are will take forever if you keep trying to change yourself. Don't jump on the bandwagon when you hear of a new and improved weight loss diet or exercise regime, as in the majority of cases it will just turn out to be an old diet, that never works and renamed for the new-year.
Eat well, eat healthily and do the exercise you like to stay in shape. Just because you may be plus sizes, it doesn't mean to say you are unhealthy.
4) Buy Proper Fitting Clothes Every Time
Wanting to be a size smaller than you are and being a size smaller than you are is two different things. Make sure that you get yourself regularly measured to ensure that all of the clothes that you buy will fit properly and look great on you. Choosing well-fitting plus size dresses online will maximise your overall look and you will be able to gain confidence knowing that your wardrobe is full of brand new clothes!
5) Ignore Celebrity Gossip and Cover Models
Spending all of your time looking at glossy magazines and websites that only seem to feature tall, skinny models is not a good way to make yourself feel better. These models have been photo-shopped, airbrushed and manipulated in so many different ways, many people now see glossy fashion magazines as having a negative effect on many women.
Ignore all of these magazines and you will start to see that not everyone down the high street looks like these models, and not everyone wants to look like them, either. Have confidence in who you are and you will understand your true beauty.
Browse Front Page
Share Your Idea
Comments