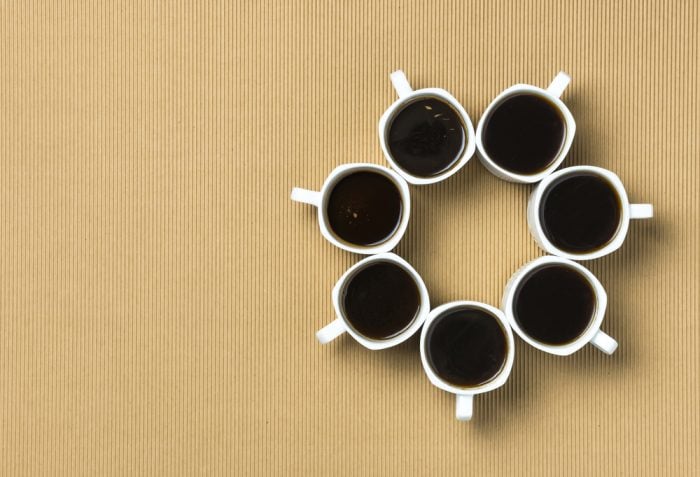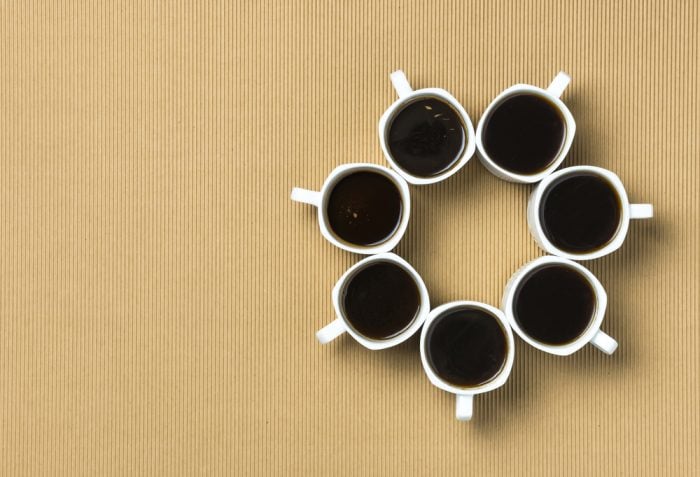 In the United States, on average, consumers drink between three and four cups of coffee a day. The competitiveness and dynamism of the coffee market has placed this sector among the main markets for soft drinks, since about 83 percent of Americans consume coffee , according to the National Coffee Association.
In this article, we will first list which brands are most used and utilized brands of coffee in America and then we will let you know about which brands you should avoid. If you like this article, then you can check out the best coffee maker 2019 as well.
By the way, a survey conducted by Statista shows a statistic of the coffee brands most consumed by American consumers as of February 2017. During the survey, about 38 percent of respondents said that they generally consume coffee from Folgers in house.
In the following list we show you the coffee brands most consumed in the United States:
Folgers– 38%
Maxwell House– 23%
Keurig– 21%
Nescafe– 16%
Eight O'clock– 10%
Green Mountain Roasters– 9%
Gevalia– 9%
Chock full o'Nuts– 8%
Great Value– 7%
Seattle's Best Coffee– 6%
Nespresso– 6%
Caribou Coffee– 6%
Biggby Coffee– 6%
Peet's Coffee– 5%
Don Pedro Coffee– 4%
Community– 4%
Yuban– 3%
Lavazza– 2%
Gloria Jean's– 2%
Master Chef– 2%
Millstone Ground Coffee– 2%
Deathwish Coffee– 2%
Martinson– 1%
Illy– 1%
Mount Hagen– 1%
Melitta– 1%
KaffeineKoffee– 1%
Folgers, owned by The JM Smucker Company, is one of the most consumed American brands today. This has allowed him to be one of the main players in the coffee market in the United States.
The report "State of the Industry Almanac 2017" conducted by the International Republican Institute (IRI),  shows the market share of the main brands of ground coffee in the United States during 2017, based on sales. According to the report, Starbucks represented approximately 10.1 percent of the US market for ground coffee during the 52-week period that ended on January 22, 2017.
However, Starbucks, despite having worldwide brand recognition, physical establishments and other marketing strategies that have allowed it to stand out in the retail sector, brands such as Folgers, Maxwell House, Peet's Coffee, have managed to stand out in the market.
Which Brands You Should Avoid?
According to my research I would recommend you to avoid following 7 brands at all cost:
Folgers
Maxwell House
Nescafe
Dunkin Donuts
Lavazza
Keurig K Cups
Seattle's Best
Let me take you few moments to explain that why you should avoid these brands. First of all, Folgers is not a good brand  because they are not using natural coffee. Their coffee is not free from pesticides, and fertilizers etc. So if you care about your health, you need to keep yourself away from Folgers.
Secondly, Maxwell House coffee has many impure and chemicals present and you need to avoid this brand at all cost.
Thirdly, Nescafe is a big name but their coffee is also not certified by Organic Coffee Certification and they do use chemicals etc in their instant coffees.
Fourthly, Dunkin Donuts is also a big name and they make sure that they just provide you with 30% of fresh and natural coffee and rest of the ingredients are not pure and natural.
Lavazza is an Italian brand and they do not have any certification of any sort. So, it is better to avoid such brands.
We have Keurig K Cups in our list of coffee brands to avoid because they use coffee cups that are not disposable and they harm the environment around us. You can watch this video to know more.
Finally, Seattle's best coffee brand is on the list because they do not keep any ethical standard and this company is an offshoot of Starbucks. They are just trying to compete with companies like Maxwell House and Folgers, that is why they have started this initiative.
In the following list we show you the market share of the main brands of ground coffee in the United States, according to data from the International Republican Institute (IRI).
Folgers– 29.5%
Maxwell House– 14.1%
Starbucks– 10.1%
Private Label– 8.7%
Dunkin' Donuts– 7.1%
Peet's Coffee– 3.1%
Gevalia– 2.3%
Community– 2.3%
Eight O'Clock– 2.2%
Cafe Bustelo– 2%
Browse Front Page
Share Your Idea
Comments