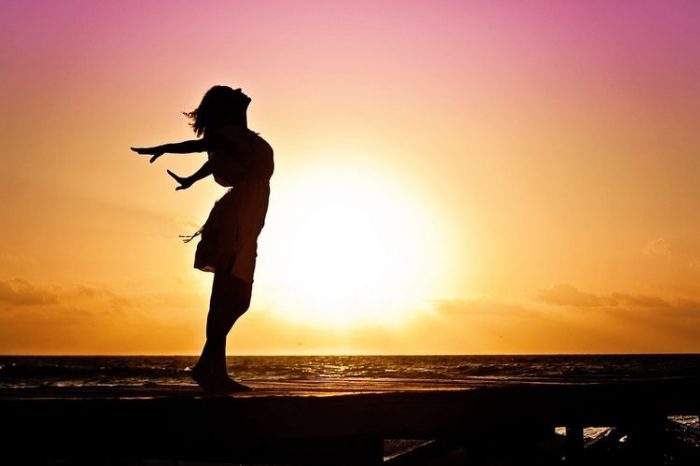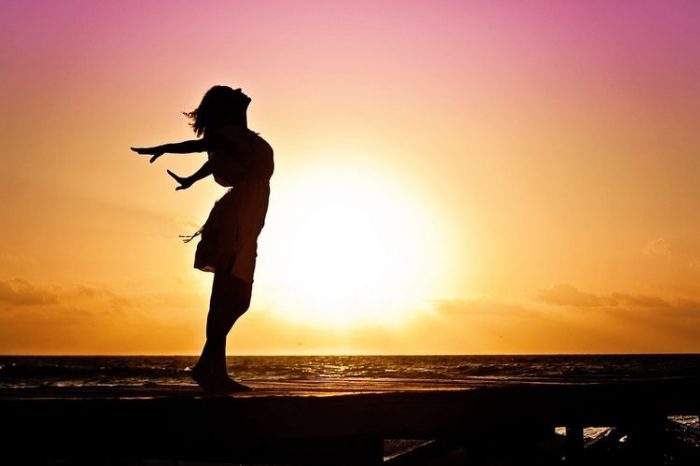 Dearest daughter,
I would look into the "window soul" of your eyes, but I never met them.
I imagine, they must be cat like, with a yellow circle around the Iris or Puerto Rican chocolate, like your dad's.
I'm sorry you never had a name, but surely you would've been called Eve, the forbidden garden seductress.
I imagine, you are swirling through the dusty cosmos, shooting stars and rumbling the earth into quakes.
I have no doubt, you've conquered all the galaxy's most treacherous cliffs,
diving head first, because you hailed from an ancestry of face planters, who were born to harvest wings.
My unborn daughter, be with us now.
We gravely need your Kali skulls, to infuse our little girl bones, with tender hope, that will claw eyes out to protect the pack.
I know comfort is what they preach on earth, but our maniacal laughter, split the monotony of conformity into shrilling pieces of questions.
Ask my Father, your Grandpa, the first words from your Mama's mouth, in classic unfiltered defiance,
"Don't tell me what to do," Followed by an endless stream of "But Why's," and probably a few middle fingers waving at the sky.
Everyone won't like you, and many will slander your rebel rantings.
Even still, my unborn daughter, be with us now. 
May your ghost galvanize, our pussy clan because censoring has become too boring for our brilliant minds.
Always listen with your sixth sense.
Beat the internal rhythm of your own drum, with confidence, no apologies, humor and grace.
You are a wild one. Do not let the world tame you, and I promise they will persistently pursue your domestication.
Your very inhale and exhale, threatens to topple the dominant order, and that's why we must roar.
My unborn daughter, be with us now. 
Give us the courage to be fucked by fear.
everyday gut checking our conviction.
Take the wheel, while your intimate "closet monster confidant" google maps a direct route to freedom.
Leap into the ring with your relentless soul.
Hand wrap your knuckles, put your favorite gloves on, probably the red ones, and give war a wink.
You are an "unborn-born" fighter, wrestling demons, birthing volcanos through vicious veins.
Pray to lose a lot. 
Because bravery is conceived in the bloody third round defeats. Angsty heart slaughters, that feel like an alien may pop out of your chest.
Accept the "I can only crawl" sunrises, and forever roll scrappy out of messy sheets.
My lionhearted baby, be with us now.
Sew our broken hearts back open.
"Dark nights of the soul," are just colorful threads, creating the pillow you had trouble mending because you couldn't sit still.
Sometimes anguish will cement you into a statue, looking into mirror reflections you do not understand.
Symbols your clever brain cannot decode, but the sign posts are shouting on every street corner, from a crazy homeless grin.
Put your trust in patience, like the hokey song your grandma would sing to me when I was little.
They will surely call you insane. Desperately trying to bottle the "Genie Witch Potions" with Scarlett letters and Handmaid tales of who you are "supposed to be".
A good girl.. duh?
And don't say "duh," you are smarter than that.
Use your words, like swords, cutting through bullshit, splashing in the humanity puddles we all storm down.
Usually at three am, when darkness whispers our moonlit secrets of shame.
Own your voice, my fierce one, and rescue ours from the lakes they tried to drown us in. 
Reclaiming the super power of our wombs to birth creative destruction into kinder kingdoms of collaboration.
You moved through me on that sterile table.
They told me to breathe, when I thought I was a "real good breather" because I teach yoga, but it was the clammy hands of an angel called "nurse", that soothed me.
Our deadly force squeezed white into her knuckles, as she sucked the pain from my cervix.
The spin around the blazing sun is fraught with choices, too complex for cages of good versus bad, shoulds and shouldn'ts, black and white, "I think I'll go throw up now."
You will get confused, like drunk romance, waking up on a couch, pants off, not knowing where your coffee is coming from.
You will beg to understand how the world is weeping from your bloodstream, that only pumps vulnerable connection.
There will be boys and girls like you, to wrap arms around and squeeze the marrow out of, with anti-hero antics.
Let them be your savior for a night or ten, because we need each other.
And when the grass rattles from the subtle snakes, too savvy for the daylight mind, haunting tongues touching your skin, intuiting your apple core has been bit.
Call on forgiveness. 
Rally your sisters who are schooled in the sharp blades of razors.
Knightinas in shining armor, venom sucking crosses, carrying you in their arms back to the red tent, rocking your fragile skin home.
Let the Garden of Eve, Sacred Heart of Mary, Ashes of Phoenix, be your torch as you blaze ferociously into uncharted territory,
like when you said you would never drink Irish coffees in the afternoon, but you did.
My sweet unborn daughter, be with us now. 
You never stamped your mark on this world, but you did mark me, and I am still here.
We are here.
Every morning, when we get out of the same bed, to brush our ordinary teeth.
Provoke us all
to look out the sunny windows, even when we feel trapped.
See through shattered souls and recognize our own.
Witness the green leaves blow in the summer wind, then fall like orange memories, to a ground that's brown and always dies.
Reintroduce yourself. Everyday.
In a butterfly.
A rose that blooms again.
A candle that hasn't been lit in awhile, but still has a wick that burns.
A wolf that will sink her hungry teeth of preservation into danger,
and a lamb that will unselfconsciously "baaaaaah" freedom calls into revolutionary love.
Author Bio: 
Angela Meyer is a Washington D.C.-based blogger, teacher of yoga, and women's self-defense, and competitive martial artist. In addition to movement arts, Angela is also an end of life care counselor, Buddhist Chaplain, and founder of Warrior Woman Republic LLC. She has a deep passion for justice and loves good beer.  Follow her on Instagram @budokonangela
Browse Front Page
Share Your Idea
Comments