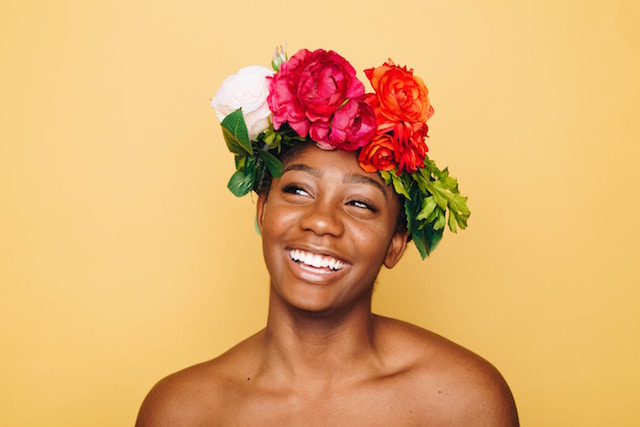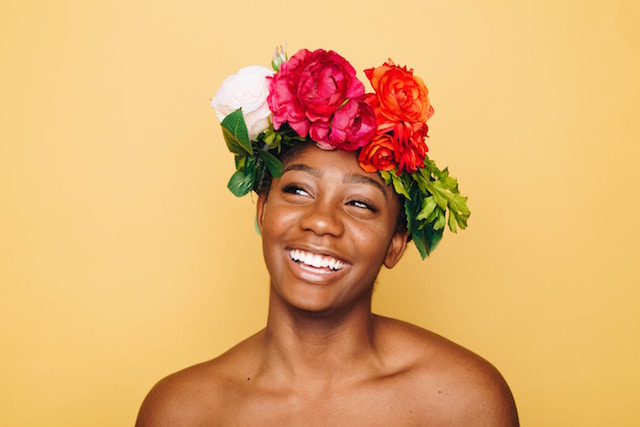 Want to glow naturally and maintain constant regeneration of your skin? Here are a few tips to get you started the—natural way.
Diet and Hydration
A natural-foods diet combined with proper hydration is the bedrock of any beauty regimen.
Vibrant and clear skin comes from vibrant and clean nutrition, a high intake of water, and oxygenation. The physical beauty is a function of inner cleanliness; it is a function of having healthy skin, hair, nails, and internal connective tissue elasticity grown from ideal natural foods a containing high concentration of the minerals sulfur silicon, zinc, manganese, and iron.
Some of the best foods to feed our skin are: raw greens, arugula, burdock root, avocado, cucumber, carrot and papaya.
Glow juice Recipe
1 Handful of Spinach
1 Handful Parsley
2 Medium Cucumber peeled
2 Celery stalks
        1 Thumb-sized amount of fresh Ginger
1 Lemon peeled
1 Handful of yellow Grapes
Pass through Juicer & have on empty stomach
Natural Bristle Dry Brush
For those of you who have never experienced the beautifying effects of dry brushing, it is the act of brushing your body with a natural-bristle brush. It is not only excellent for exfoliating dead skin and allowing it to breathe, but it's also good for increasing circulation, and therefore one the most effective holistic tools for decreasing and preventing the appearance of cellulite.
Every time you brush your skin you give a boost to your lymphatic system and help the body remove accumulated toxins.
As the name implies, it is practiced when the skin is dry, before taking a shower, starting by the sole of the feet using upward sweeping movements and working toward the heart.
Aloe Vera
Also known as "the silent ancient healer," aloe vera is an incredible plant. In Ancient Egypt they called it the Blood of the God. They not only drank the pure aloe gel for internal healing, but also used it to maintain moisturized skin and protect it from the sun. Acemannan, a compound found only in this plant, is referred to as "the fountain of youth ingredient."
If you have never used fresh aloe gel on your skin, you might want to stop by the garden center and get your new beautifying secret!
Skin Tonic
1 cup distilled water
½ cup fresh aloe gel
1 tea spoon coconut oil
2 drops of your favorite essential oil
Blend to a smooth consistency. Keep in a cool place and use daily as a lotion 
Lemons
The acidic quality of lemons encourage bowel movements, essential in keeping our digestive track free of toxic build-up. Clear bowels equal clear skin.
Start your day with a squeeze of 1/2 a lemon, add the juice to a cup of warm water.
Topically, lemons make an excellent natural anti-septic with brightening and clarifying properties. You can rub a lemon peel on your skin if you have oil build up or dark spots.
Raw Honey 
It is an amazing natural beauty solution for all skin types because of its healing benefits. It does wonders for a wide variety of skin ailments such as acne,
 rosacea, and eczema. Honey is also excellent for preventing and healing hyper-pigmentation; it brings back glow to dull skin naturally, without having to opt for drastic skin treatments.
With its natural pH level, raw honey falls within skin's healthy pH. The Gluconic acid brightens the complexion, evens out skin tone, and lightens scars and age spots.
Oils 
Oils should be of the purest and highest quality. Nourishing and moisturizing skin over the centuries, many Ayurvedic oil blends provide healing and beautifying properties. Both the medicinal and energetic qualities of certain oils treat alignments and imbalances as well as skin related issues.
Among the best oils for inner and outer beauty: argan, avocado, olive, castor, almond and coconut oil.
Butters 
Cocoa Butter has been called the ultimate moisturizer, and has been used to keep skin supple for centuries. It is one of the most stable, highly concentrated natural fats known, and melts at body temperature so that it is readily absorbed into the skin, ideal for stretch marks and dehydrated skin. Another amazing butter is organic Shea enriched with vitamin E.
Attitude 
Inner glow ultimately creates the outer glow, as perfectly expressed by Charles Dickens: "Cheerfulness and contentment are great beautifiers and are famous preservers of youthful good looks."
Author: Hanène Serhan
Image: Autumn Goodman/ Unsplash 
Editor: Emily Bartran
Browse Front Page
Share Your Idea
Comments