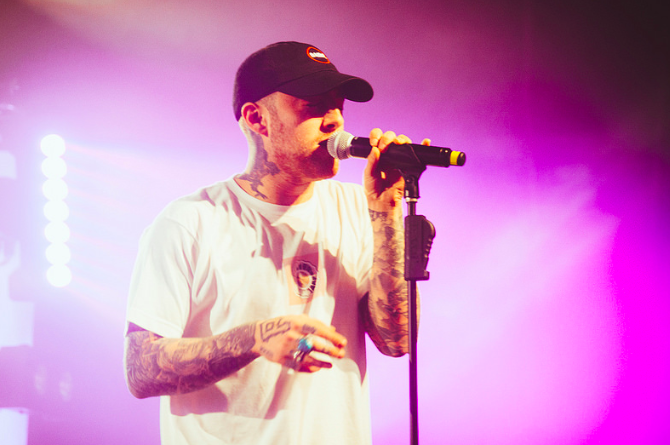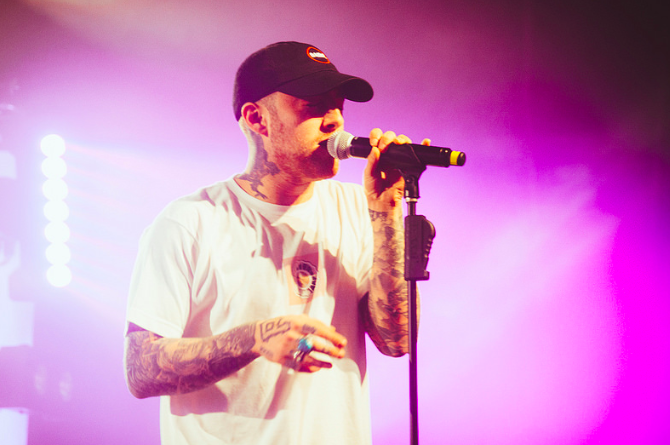 Image: Elijah VanDine/Flickr
The first time I ever saw my mom cry was in 1997, when Princess Diana died.
I was nine years old. My mom: badass, loving, employed full-time, and still-dinner-on-the-table-single parent, kept her moments of tender vulnerability away from me back then.
She locked herself in the bathroom, but I heard her sniffling. I remember being in shock, camped outside the door in crisscross position.
I thought my mom was the strongest person on the face of the earth.
She wiped those blue eyes I inherited and came out to tell me that one of her idols had passed away. We talked about all the things Diana did in her position of power—my mom was so great at turning anything into a teachable moment.
A year before that, I was eight years old, hanging out in the day care attached to my elementary school when I caught one of my favorite counsellors crying uncontrollably, hiding behind a coat rack. She was shaken over the death of rapper Tupac.
Five years down the line, as an angst-ridden preteen with hours of free time on my hands after school, I started down a rabbit hole that turned into one of the biggest passions of my life: hip-hop music.
I listened to every single song Tupac ever recorded. I read his poems, studied his history of The Rose That Grew from Concrete—I remembered my counsellor crying, and I understood.
About a week ago, news broke that 26-year-old singer/rapper/producer Mac Miller had died of an apparent overdose in his home.
I was sitting with my dad at the dining table in his RV, having a conversation about sobriety and my mother's ongoing struggles to stay clean, when I began receiving texts from friends about Mac's passing.
The timing was auspicious and painful as familiar fears arose of my mom meeting a similar fate.
I lucked out with a deeply caring and courageous upbringing by my single mom. It wasn't until I was 25 that I began to see her unravel at an inordinate speed, unable to function due to her alcohol addiction.
Since then, it's been years on this roller-coaster of treatment, therapy, relapse, and at times—moments of precious clarity.
This is the first time in my adult life that a celebrity death has had a profound and personal effect on me.
I am not embarrassed to say that I've cried over Mac's passing multiple times. I'm not ashamed to say that it touches and triggers a sickening fear that those of us who love an addict carry with us every single day over the pending doom of this reckless disease.
Loving in addict is constantly grieving the loss of someone who is still alive.
It's learning to treasure moments when they're who they really are—moments where their soul comes through like a visitor from the past.
It's a process of defending your personal boundaries with the force of a spiritual warrior.
It is wanting desperately to cure them, to solve their problems, only to be reminded countless times how powerless you are.
Along with the addict's cycle of relapse and recovery comes a constant cycle of mourning for those of us who love them—those of us who remember them as they were and haven't given up.
There is the seemingly constant threat of death and destruction that intrudes on the nicest moments—ruining plans and days, disrupting our energy field and sometimes exploding into full-fledged anxiety attacks.
Helplessness and exasperation and tiredness that translates into deep seated anger on hard days.
I'm angry at the worthlessness of this kind of pain—at the trauma that keeps wounded people disillusioned with the brilliance of living and turns them toward destructive addictions.
"Ooooh I been a fool but it's cool, that's what human beings do." ~ Mac Miller
Mac Miller had just released an insanely influential new album, "Swimming," a mere month before his passing.
He was on a promotional circuit, performing the new project and giving interviews for the first time in a while. He appeared incredibly healthy, sane, and proud of the music.
My friend, Justin, and I can be notoriously combative over our musical affiliations, but for once we agreed that this album was glorious.
It bridged worlds and styles and sounds effortlessly.
Besides writing music, producing, playing multiple instruments, singing, and rapping, Mac was also extremely influential in breaking new artists and granting them unforgettable exposure on his platforms.
In the past eight years, he collaborated with damn near every influential artist in both hip-hop and R&B: Ab Soul, Schoolboy Q, Kendrick Lamar, Anderson Paak, Pharrell, Sean Price, Pete Rock, John Mayer, Alchemist, Chance the Rapper, Thundercat, Freddie Gibbs, Statik Selektah, Bilal, Killer Mike, Rapsody, 9th Wonder, Chuck Inglish, Earl Sweatshirt—the list goes on.
Death by overdose is utterly senseless.
It laughs in the face of the idea that everyone can be healed if they simply try hard enough. Many people are lucky to have never been in a close, personal relationship with an addict.
It can be incredibly difficult for others to conceive of, let alone understand or empathize with, this disease.
The most powerful gift we can give in supporting someone who loves an addict is to simply show up for them: offer our ears and unabated presence.
I'm terribly sad over Mac Miller's death.
The losses that addiction has incurred—the art and connection it robs us of—is so massive and irretrievable.
It's unbearably permanent.
We all have our idols: gods walking our same plane, mortals who embody something eternal that we long to belong or return to.
Mac will forever be one of mine.
~ 
Browse Front Page
Share Your Idea
Comments