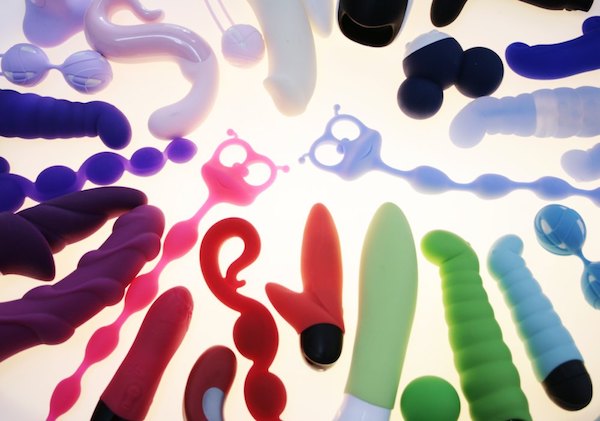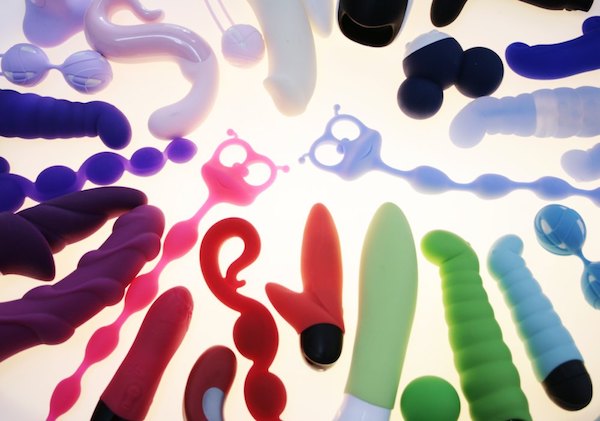 Have you ever walked into a sex toy store and found it to be overwhelming?
Maybe you were embarrassed by going to the sex toy store to begin with, and now the sales clerk is asking if you need help. Most often, many people say no to shopping at a sex toy store because they feel embarrassed.
I am here to tell you there is nothing to be embarrassed about. Actually, I want to congratulate you for taking a step toward spicing up your sex life!
Things to keep in mind while shopping for a sex toy.
First, know what you want. Many times, females will say, "I want to have an orgasm," or "I want a dildo." The main question you have to ask yourself is: what type of orgasm do you want? Do you want a clitoral or g-spot one? Sex toys are designed to give you ultimate pleasure; however, you do need to have an idea of what you are trying to get out of buying a toy.
For example, a client (let's call her "Beth") stated to me, "I walked into the sex toy store shamed and embarrassed, but I wanted to get a toy that could give me an orgasm. I ended up buying a dildo because that's what I thought would give me an orgasm."
Beth, however, does not like to be penetrated—and she prefers clitoral orgasms better. A dildo can give her a clitoral orgasm; however, it was designed to be used internally. Beth said, "I wish I wasn't so ashamed and embarrassed when the sales clerk asked is there something you're looking for? I could have gotten a better product."
"John," on the other hand, told me, "I knew I needed a lubricant, but wasn't sure what one to get—the selection was massive, and I just grabbed a silicone-based one. My girlfriend ended up being sensitive to the lubrication and ended up with a yeast infection."
Beth and John are prime examples of being brave—however, the lack of sex education caused them dissatisfaction, a yeast infection, and money wasted.
Keep in mind that the sales clerks are usually educated on the products the store carries. They are also comfortable talking about sex—otherwise, they would not be working at the store. Here are some questions to keep in mind that will help you out tremendously when going to the sex toy store.
Questions to ask yourself before purchasing a sex toy.
What do I want the toy to do for me? (Example: massage the prostate, increase nipple sensation.)
What area of the body do I want to use it on? (Example: anus, nipples, penis, vagina, g-spot, and so forth.)
Do I want the toy to have batteries or have a charger? (Keep in mind toys with batteries are usually louder.)
Do I want the toy or product to be a sample? (Most stores give samples of lube, or have a tester—try it on your wrist.) Some toys such as cock rings come in a pack of one and are disposable, which allows you to try the product before investing in a better one.
Do I want the toy to be discreet?
What type of material do I want the toy to be made out of? (wood, silicone, glass)
What is my price range?
Do I want a toy that is for solo play or couple play?
Questions to ask the sales clerk before purchasing the toy.
Does this product…? (Fill in your answer from the question "what do I want the toy to do?"—for example: massage prostate.)
What are your top sellers for…? (Again, see above.)
Does the toy require lubrication?
If the toy requires lubrication, what lube is compatible with the toy? (Keep in mind certain lubricants may break down the material of the sex toy.)
Does the product come with a warranty? (Some brands offer warranties with their product, so good to ask.)
You may want to ask for their return policy as well. Most places will not allow you to return a toy if it has been opened already, so make sure to ask what their return policy is ahead of time.
Are you offering discounts, or do you have coupons? (Majority of the time, stores will offer a percentage off or a military discount.)
Invest in your pleasure.
Sex toys are an investment. I personally recommend clients to buy a higher end toy, rather than a cheap brand. One couple stated, "I have bought so many products, and my wife and I keep breaking them and going through so many batteries!"
My suggestion is to invest in a higher quality product with a charger. Nowadays, products already come with a USB charger. Many times, people see the prices of some higher end products and stay away; however, they can last a lifetime if taken care of properly.
Tips for visiting the sex toy store.
Many places allow you to test the toys, so make sure you test out/feel the different sensations (on your hand or somewhere appropriate).
Many places allow for you to sample the lubricants—put a few drops on the back of your hand or wrist.
Ask for coupons. (Check Yelp, Groupon, or Living Social for coupons!)
Have fun! Don't be ashamed, and ask questions! Trust me, the sales clerks have heard it all—plus some!
If you still have questions on sex toys, you may book a free consult.
~
Relephant:
~
Author: Rebecca Mattas 
Image: courtesy of the author
Editor: Yoli Ramazzina
Browse Front Page
Share Your Idea
Comments