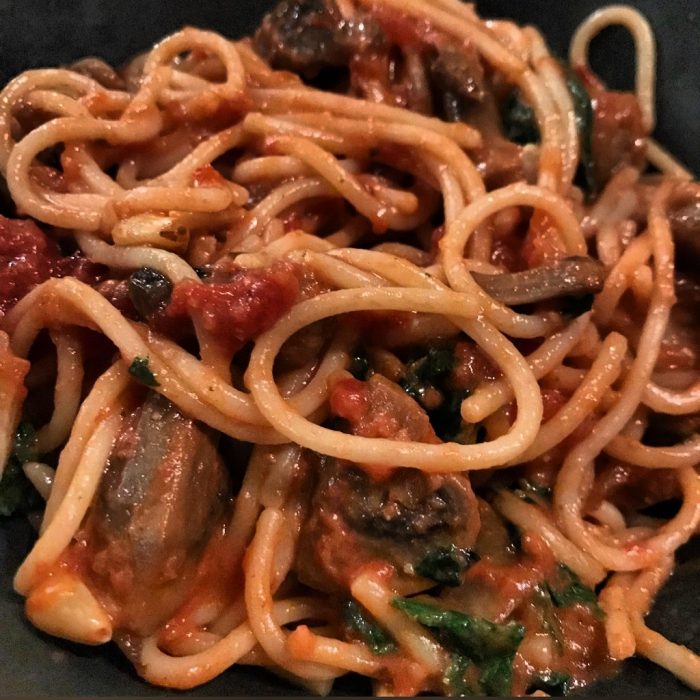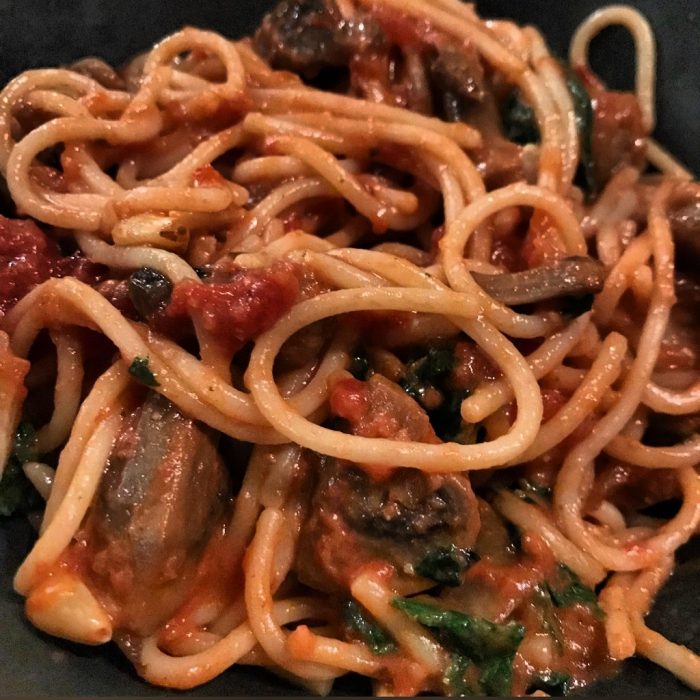 I love getting in the kitchen and creating!
Pulling ingredients from the fridge, grabbing spices from the cabinet, picking the right, exact pan from under the stove—layering flavors, combining textures, thinking of how long each thing takes to cook and meld together—this is a form of meditation and connection to self for me!
And when I do it in a healthy and frugal way, I'm so damned pleased with myself. I can't help but want everyone to taste and try my art, my love, my skills! This might be the best sauce I've ever made, and dammit it's vegan too!
~
Creamy Mushroom and Garlic Pasta for Two.
~
Ingredients:
1/4 cup chopped white onions
2 cups button mushrooms
6 cloves roasted garlic, cut into halves
1/4 cup pine nuts
1 can Italian tomatoes
1 lemon for fresh lemon juice
2/3 cup almond milk
1 cup chopped, fresh spinach
~
Directions:
Sauté the onions and mushrooms in olive oil, until the onions are clear and the mushrooms are brown.
Add pink Himalayan salt (to taste) and add a seasoning mix if desired. (I use "Mrs. Dash Garlic Blend.")
Add pine nuts.
Cook 5 more minutes.
Add the tomatoes and lemon juice.
Bring to low boil; cook for 4 minutes.
Add the almond milk.
Simmer low for 10 minutes.
Add the chopped spinach.
Toss with cooked, salted pasta.
~
Enjoy with wine and a smile!
~
Author: Samantha Jones
Image: courtesy of author
Editor: Yoli Ramazzina
Browse Front Page
Share Your Idea
Comments