get elephant's newsletter
Is there anything better than a big, warm hug?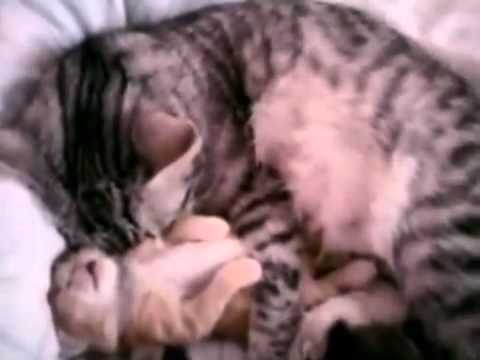 Are you thinking about New Year's resolutions yet? I think one of mine will be to give as many hugs as possible. Everyone could use a hug like this, especially after having a bad dream.
Need more kitty snuggles? Oh, there are more. (And even a few from some bigger "kitties" too!)
trending on elephant
The New Dating Rules & Why I Refuse to Play by Them.
Young Yoga Teachers: We are Missing Something Important.
A Letter to my Partner about my Depression.
From Divorce to New Relationship: 4 Lessons I Learned about Love.
How to Stay Single Forever.
Mindful Sex & Meditation.
A Male Perspective on what Breakups Teach Us.
How to Offend Authentic People.
How Group Sex can be a Tool for Personal & Spiritual Growth. {Adult}