Monty Pythonlightenment.
There is no way the content of this post will fit into your mind.
But have a go anyway: it doesn't have to. If Carl Sagan was right in claiming that
"If you want to make an apple pie, you must first create the universe"

well this post is one big creative aid for your Monday Morning.
I'm deferring to three of my teachers tonight: they are way more on the ball at present.
Call it a three-click path to freedom through laughter. Pour some coffee.
There is a lot to be said for understanding that we are tiny.
And huge too. It starts by clicking here. Scroll up and down the whole trip: take it back
and forth and back again. Tasty. Quietly educational. Gooood for you. Take a breath.
Vastly enjoy the visual knowing of your place in this thing, sizewise.
Bask in it like a walrus sunning herself on a flat rock in August.
Drink it in like a marathon runner accepting cold water from a fawning admirer.
Then have a look at this: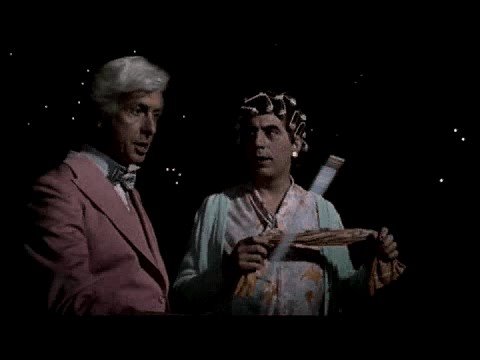 Because you know and I know, those guys were on to something.
Ok, following me so far? Now wrap it up with this little number:
So that's what I'm tossing around, like so many windblown thoughtseeds*, this evening.
Hope it serves.
*Yes I know that word did not exist until just now. I love you too.
---
Incorrect source, offensive, or found a typo? Or do you want to write for Elephant?
Karl was born under a frisbee moon in the back of a red cartoon pickup truck cruising route 66 at insane speeds. He immediately took the wheel, and telling everyone to calm down, pulled into an all-night gas station and liquor store, where he secured a handle of gin and a tall blonde companion. He has never, ever looked back.