Let's pray that the human race never escapes from Earth to spread its iniquity elsewhere.
~ C. S. Lewis
Many refer to our planet as "Mother Earth." It sustains life as we know it. But for how long? Why isn't humankind showing more appreciation toward this home/mother of ours? "You hardly call," Earth would say if it could. "Not even a card?!"
That could all change if every human being watched this breathtaking film by Yann Arthus-Bertrand. It captures Earth's essence in a way I've never seen before. Shot in 54 coutries and 120 locations over 217 days, Home presents the many wonders of planet Earth from an entirely aeriel perspective. Wow.
A non-profit film produced with the intent to inspire action, Home suggests that unless we act quickly, we risk losing the only home we may ever have.
Watch it. Share it. It is free to all.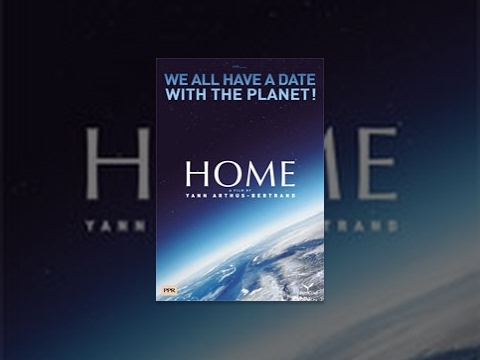 Be on the lookout for Yann's next film, Planet Ocean.
---
Incorrect source, offensive, or found a typo? Or do you want to write for Elephant?
Lynn Hasselberger
lives in Chicagoland with her son, husband and two cats. She loves sunrises, running, yoga, chocolate, reading and writing, and has a voracious appetite for comedy. The founder of
myEARTH360.com
, Lynn is also a
marketing consultant
and writes for her blogs
I Count for myEARTH
and
LynnHasselberger.com
. She's a treehugger and social media addict who you'll most likely find on twitter (
@LynnHasselbrgr
,
@myEARTH360
and
@IC4ME
) and
facebook
. She hopes to make the world a better place, have more fun, re-develop her math skills and overcome her fear of
public speaking
. Like her writing?
Subscribe
to her posts.