get elephant's newsletter
The Bible defines marriage as between a man & a woman. And, these other 8 options.
This is one way to defeat bigotry: knowledge, harnessed to eloquence, without aggression.
Martin Sheen, President in the 2000-2007 George 'W' alternate universe, takes on a "Doctor" that closely resembles hard-right radio personal Dr. Laura.
"I don't call homosexuality an abomination—the Bible does," the Dr. Lauraish lady says, as does the real deal in real life.
Wanna hear President Bartlett's Bible-based comeback? Warning: you might have to sell your daughter, forbid football, stone farmers and burn yo'momma.
Accurate: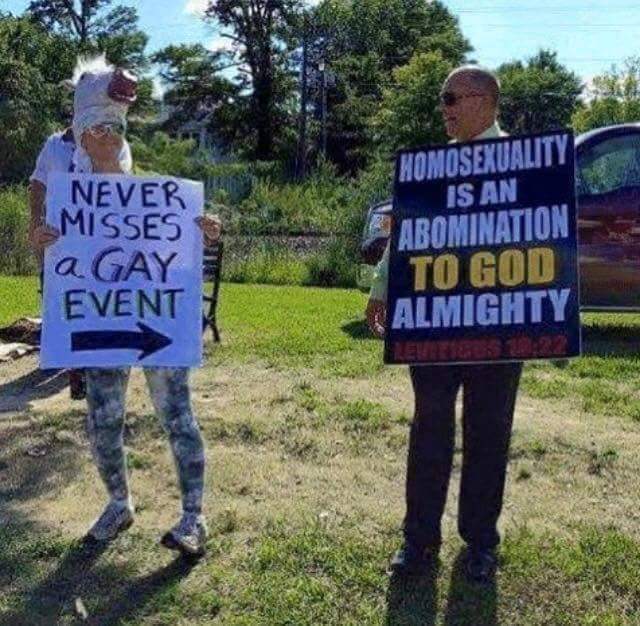 VIDEO:
People tend to pick and choose from the Old and the New finding laws that fit their personal beliefs. That is a serious problem for those who say the Bible should be followed literally.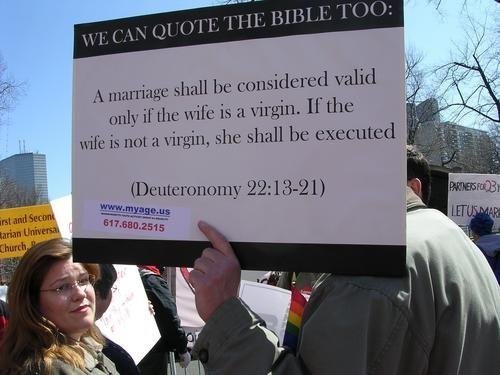 Bonus:
The "Bible does not define a marriage to be between a man and a woman."
In Buddhadharma, it is said that all sentient beings are basically good. All have Buddha nature. The same could be said in Christianity. While the Bible defines marriage as between a man & a woman, it also offers these other 8 options: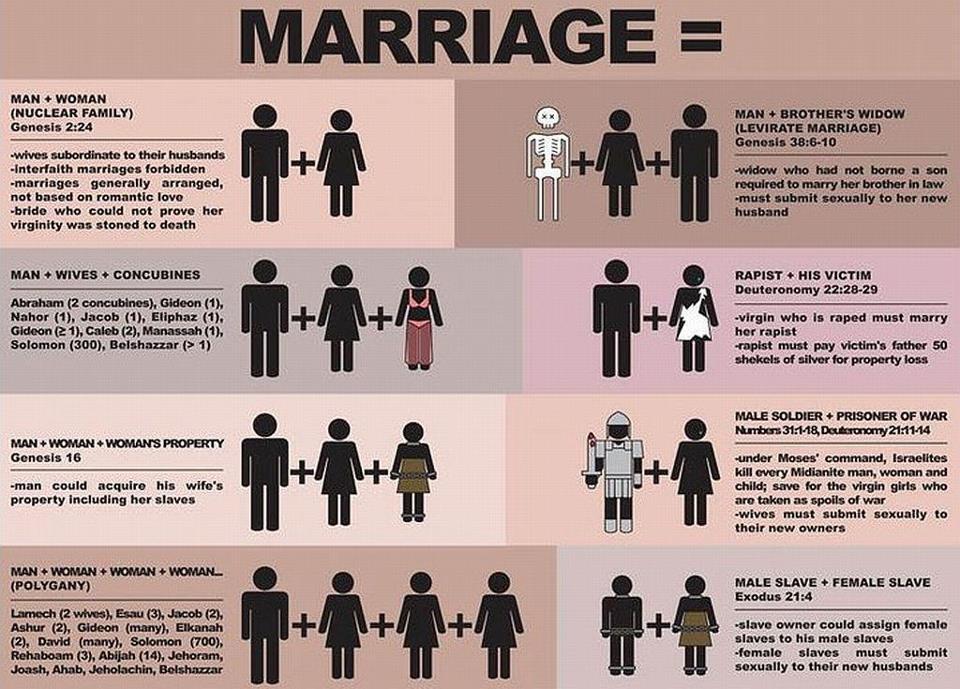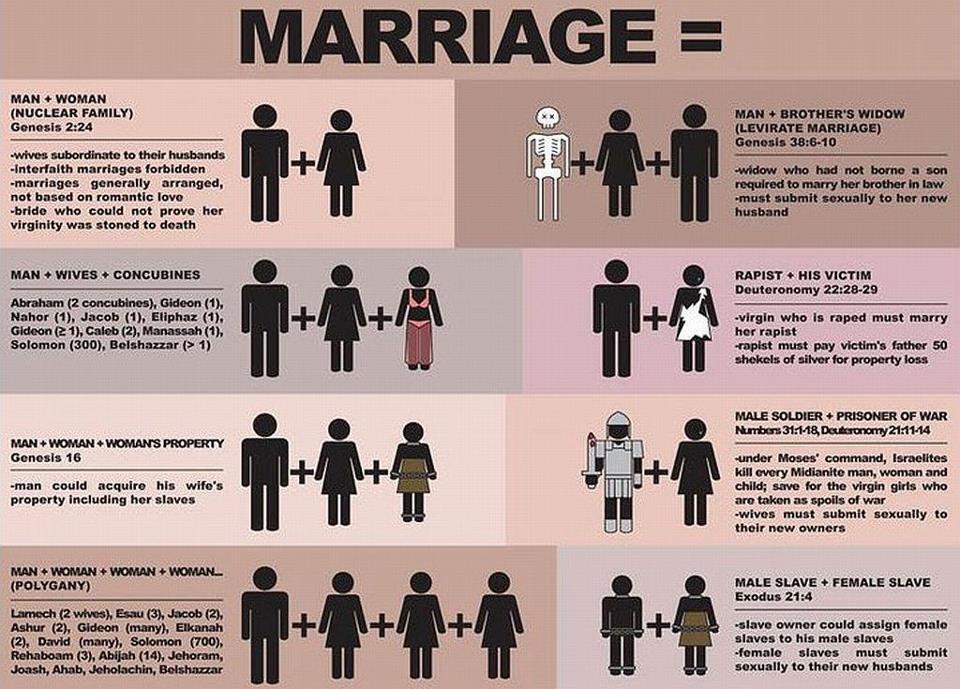 Relephant: