"Still buying products tested on animals? Look at these poor bunnies about to be tested on." ~ Good Human
There's how we think of Bunnies…Easter! So cute! Then there's how we treat them, whether we think about it or (more likely) not.
This post is inspired by the Good Human's tweet featuring the photo, below.
It's important to look at the tortuous reality our purchases create.
We think bunnies are cute. We put them all over Easter cards. Children read about them in books. And, yah, they are cute.
Updated list: Here's PETA's list of companies that don't test on animals: http://www.mediapeta.com/peta/PDF/companiesdonttest.pdf
Thanks to China, these cosmetic companies are testing on animals again.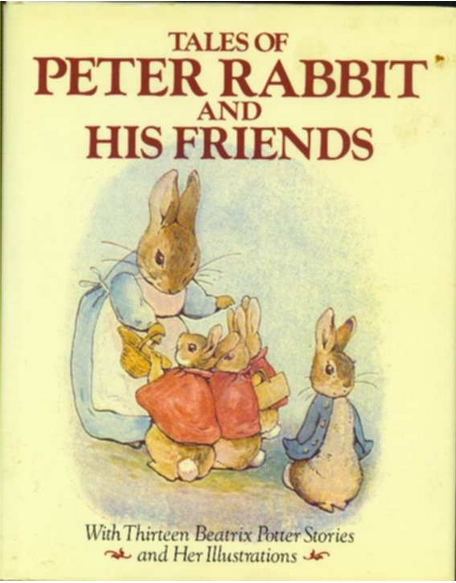 But they aren't bunnies, anymore, these days. They're lab specimens.
The 13th rabbit photo isn't so lucky:
More updates: Good news: China to Phase Out Mandatory Cosmetic Animal Testing (buyingcrueltyfree.com)

Federal Bill to End Cosmetics Testing on Animals Introduced in Congress (humanesociety.org)

Update: here's a constantly updated searchable list, via PETA.
Here's a list of common products that still employ animal testing. For an updated list (the list changes all the time, of course) click here.
This list is constantly changing—hopefully because companies are becoming more compassionate!
"Please also note that all over-the-counter medicines and/or their ingredients are extensively tested on animals, as currently required by the FDA."
Alcon Labs

Allergan, Inc.

Arm & Hammer

ArmorAll

Arrid

Axe

Aziza

Bain de Soleil

Ban Roll-on

Banana Boat

Bausch & Lomb

Benckiser

BenGay

Biotherm

Block Drug Co. Inc.

Bounty

Boyle-Midway

Bristol-Myers Squibb Co.

Cacherel

Carpet Fresh

Carter-Wallace

Chesebrough-Ponds

Church & Dwight

Clarion

Clairol

Clear Choice

Clorox

Commerce Drug Co.

Consumer Value Stores

Coppertone

Coty

Cover Girl

Crest

Cutex

Dana Perfumes

Dawn

Del Laboratories

Desitin

Dial Corporation

Diversey

Dove

Dow Brands

Drackett Products Co.

Drano

EcoLab

Eli Lilly & Co.

El Sanofi Inc.

Elizabeth Arden

Erno Laszlo

Faberge

Fantastik

Fendi

Final Net

Finesse
Flame Glow

Garnier

Giorgio Armani

Givaudan-Roure

Glade

Glass Plus

Helena Rubinstein

Helene Curtis Industries

Huggies

ISO

Ivory

Jhirmack

Johnson & Johnson

Johnson Products Co.

Jovan

Keri

Kimberly-Clark Corp

Kiwi Brands

Kleenex

Lady's Choice

Lancaster

Lancome

Lava

Lever Brothers

Listerine

L'Oreal USA

Lubriderm

Lux

Lysol

Matrix Essentials

Max Factor

Maybelline

Mead

Mop & Glo

Nair

Naturelle

Neutrogena

Neutron Industries, Inc.

Olean

Oscar de la Renta

Pantene

Parfums International

Pearl Drops

Pennex

Pfizer, Inc.

Pine-Sol

Plax

Playtex Corporation

Pledge

Polident

Ponds

Post-It

Prince Matchabelli

Proctor & Gamble Co.

Quintessence

Raid

Ralph Lauren Fragrances

Reckitt Benckiser
Redken
Resolve

Richardson-Vicks

Sally Beauty Supply

Sally Hansen

Sanofi

SC Johnson & Son

Schering-Plough

Scotch

Scott Paper Co.

Sensodyne

Signal

SmithKline Beecham

SoftSheen

S.O.S.

Stanhome Inc.

Sterling Drug

Suave

Sun Star

Sunsilk

TCB Naturals

Tegrin

3M

Tide

Tilex

Unilever

Vaseline

Vichy

Vidal Sassoon

Visine

Vivid

Warner-Lambert

Westwood Pharmaceuticals

White Shoulders

Whitehall Laboratories

Windex

Woolite

 

Last update: July 15, 2010