get elephant's newsletter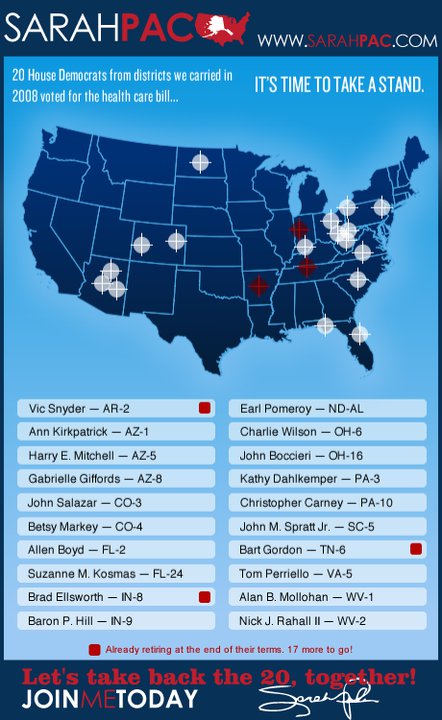 Update: President Obama video.
The image above was posted on Sarah Palin's Facebook page before the recent midterm elections, cleverly highlighting Democrats her political action committee was "targeting," with actual targets.
Today, a gunman opened fire on one of these "targets," Arizona congresswoman Gabrielle Giffords. One of her aides was killed, twelve others were injured, and, at the time of this writing, Giffords herself is in critical condition, having been shot in the head.
Sarah Palin has offered her condolences.