get elephant's newsletter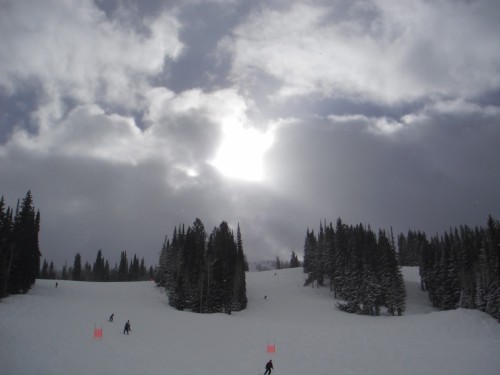 Note: Anna Brones and Emily Nuchols of Under Solen Media are reporting daily from this winter's Outdoor Retailer. Follow along as they check out who's who and what's what in the outdoor industry. You can also follow live their Twitter updates here.
Demo Day. One of our favorite days of the year. The time we get to strap on legit ski gear, pretend we know what we're doing in Utah powder, and jump around frantically as we see friends that we've haven't had a chance to catch up with in person for the last six months.
Highlights of Demo Day 2011?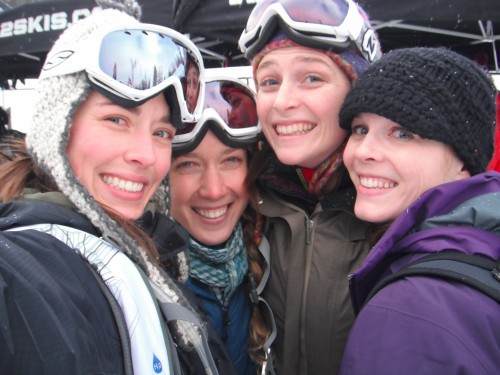 Reunion with Sara Lingafelter
"You ladies are beginner skiers too?? I love it!" A woman that wears bright pants but can be honest about her ski level is a rockstar in our book.
Osprey Packs insulated hydration sleeves
Seriously, how had we ever lived without these? All this time snowshoeing with regular hydration packs where the tubes froze solid, skiing with one of these was like scoring a luxury item.
Black Diamond boots
Much better than our used, sometimes rented gear. And even better is when you get asked, "wait, did you sign a waiver?" when you don't know the answer to a technical question about your bindings.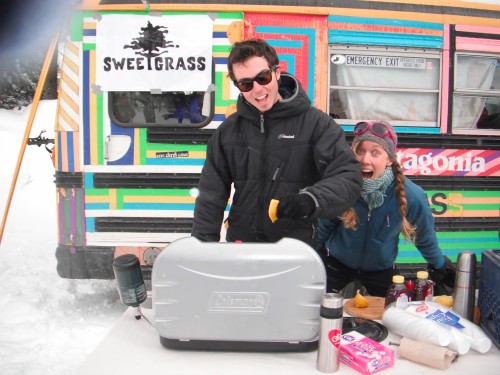 Ain't nothing like rolling up into Cottonwood Canyon than in a multicolored, decked out bus complete with speakers, colored Christmas lights and hot toddies.
PS: this production team rocks. Check out their latest: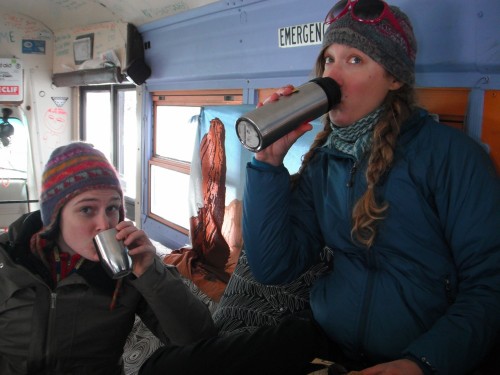 Innate Gear doppios
Perfect for afore mentioned hot toddies.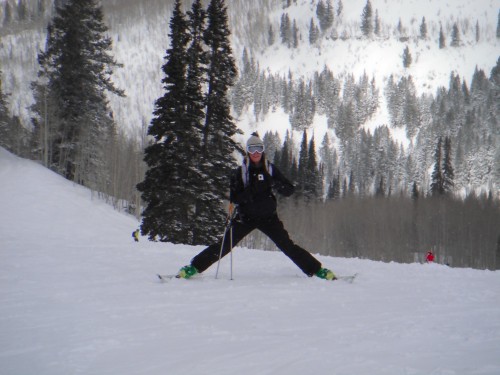 Allie Bombach
One of the funnest, fabulous and go-get-em videographers on earth. Seriously.
Matching outfits
Silver rainboots? Check. Blue and red fleece/synthetic/warm goodness? Check.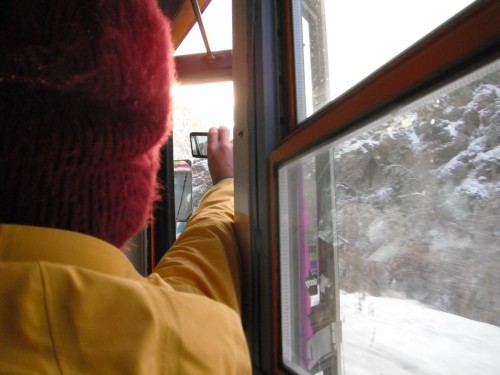 Utah Sunsets
Sitting in the back of a bus, wet hat pulled down over your ears, that beautiful feeling of a day spent outside, watching the sun sent on a canyon, warm thermos in your hands. Gorgeous. Simple living. That's what the outdoor industry is all about.